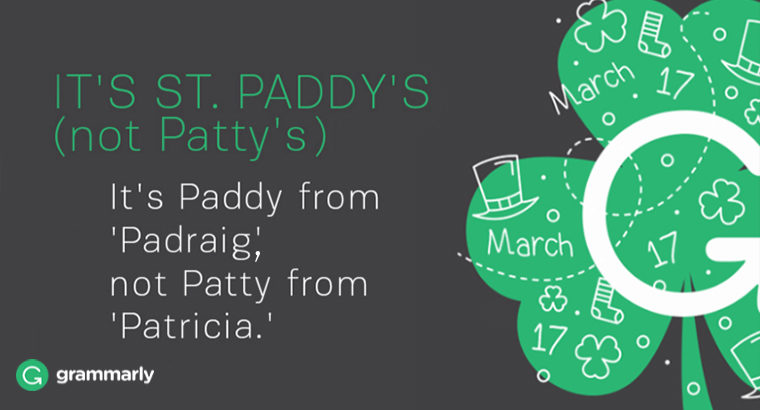 Happy St. Patrick's Day! While you're drinking green beer and counting shamrock leaves, you might end up debating a popular St. Patrick's Day question: is it St. Patty's Day or St. Paddy's Day?
It's easy to think that Patrick ought to be shortened to "Patty." The name contains a T rather than a D, after all. However, "Paddy" comes from the Irish name Padraig, which is the reason St. Paddy's Day is spelled with a D instead of a T.
The "Patty" vs. "Paddy" debate is so hot that there's even a website and Twitter account dedicated to promoting the correct spelling.
Cheers to knowing the correct spelling of St. Paddy's Day! We'll tackle the meaning of Erin go bragh another time.