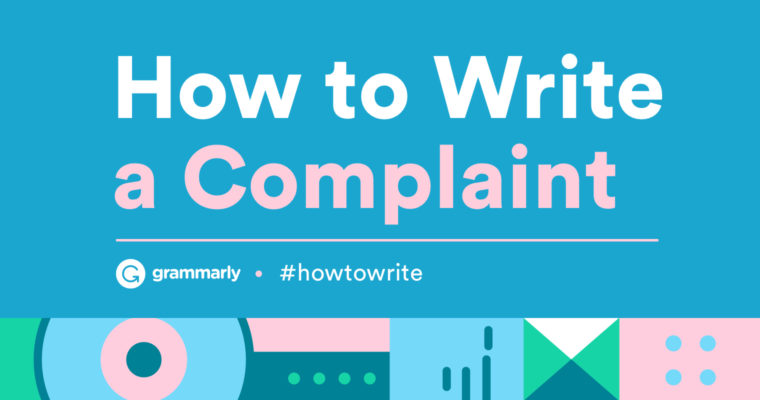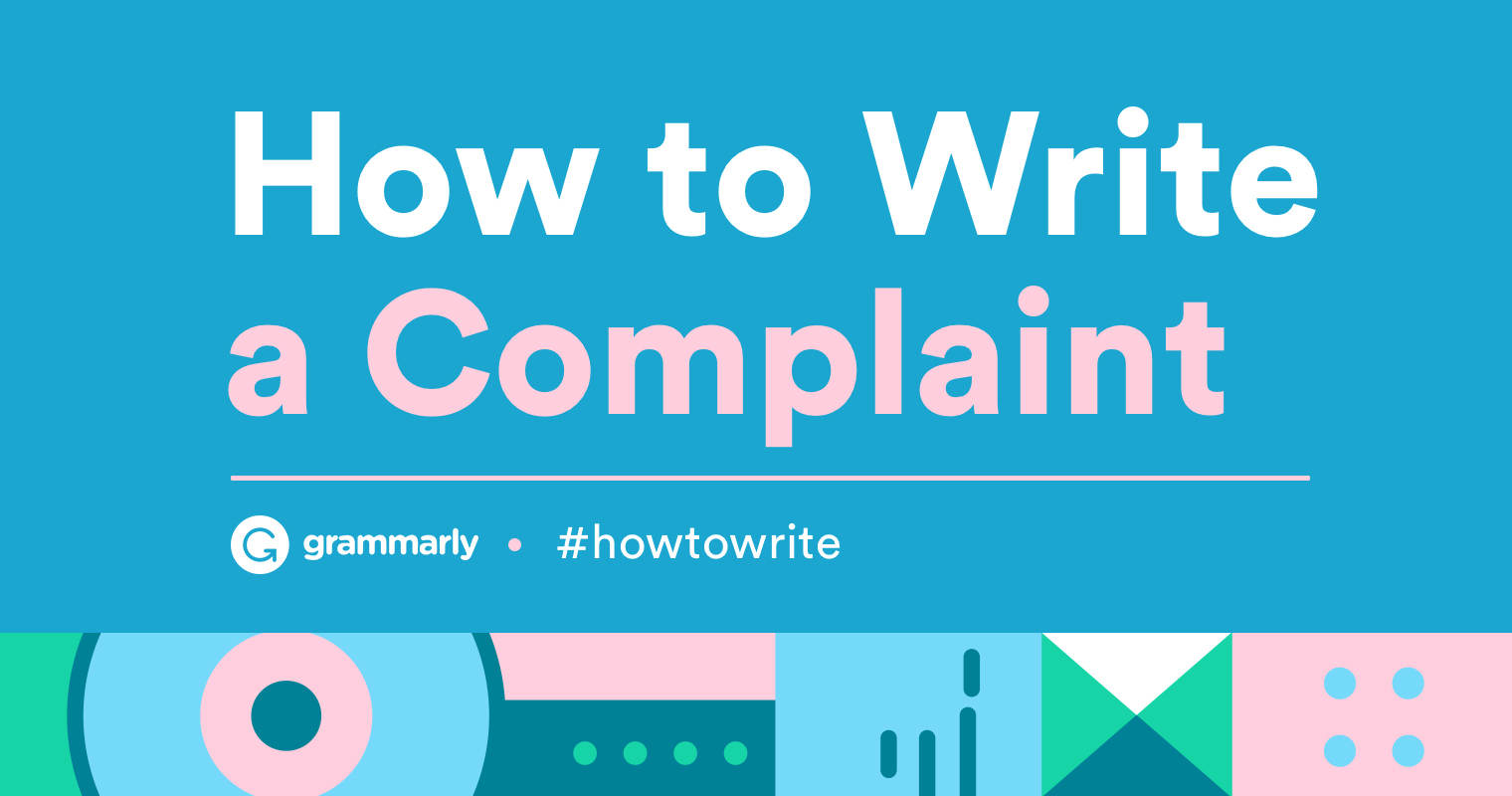 When you watch unboxing videos on YouTube, the most horrible products are often the most amusing. However, it's not always fun when you are on the receiving end of a disappointing product or service. Let's talk about when and how you should write complaint letters.
For most people, it's rather rare to write any type of letter. Instead, they may contact the company by phone, online chat, or even social media. But the Federal Trade Commission gives three important reasons to mail complaint letters. They "[put] your complaint on record with the company, [help] preserve any legal rights you may have in the situation, and [let] the company know you're serious about pursuing the complaint." You can ask for proof of delivery at the post office so you will have a digital record of your letter arriving at its destination.
Now, let's break down the components of an effective complaint letter. In essence, they are business letters so you should begin with your address and the date. The name and title of the contact person should come next if you can locate them, otherwise begin with the name of the company and its street address. Finally, after your salutation, you can begin the body of your letter.
Even though you may be angry, the tone of your letter should be respectful and constructive. After all, the person reading the letter may not be directly responsible for the problems you are having. He or she will be more likely to want to help you resolve your issues if you are courteous. Include all relevant details, but be concise.
Information You May Want to Include:
Store name and location

Your account number

Relevant dates, such as when you bought goods or services and when the problem began

Names of sellers, customer service representatives, or managers with whom you've addressed the issue previously

Serial and model numbers

Copies of receipts, invoices, and warranties

Copies of previous correspondence, such as emails, chat logs, or letters

Your contact information
In the body of the letter, the opening sentence should identify your specific complaint. Next, outline what actions you have already taken to resolve it and how you expect the company to address the issue. Use a simple, professional, complimentary close, such as Sincerely or Regards.
Here's a sample letter:
555 Five Boulevard Austin, TX 73301
March 20, 2019
Mr. Bob Howard General Manager Products and More 717 Seven Street New York, NY 10012
Dear Mr. Howard:
Re: Account Number 1884434
I am writing to express my dissatisfaction with the Model X tea kettle that I bought on February 28, 2019, at your store located at 1616 Sixteen Avenue. Though the kettle looks fine, it leaks when filled with water. When I attempted to return it to the store on March 2, 2019, the employee on duty, George Burns, told me that he would not accept the item because he didn't see any damage.
To resolve the issue, I would like you to refund the full amount that I paid ($29.86, including tax) to my Frequent Customer account. I am enclosing a copy of the original receipt.
I look forward to your reply. Please contact me at the address above or by telephone at (555) 555-5555 within the next two weeks.
Sincerely,
Jason Brooks
The best outcome of a complaint letter is a successful resolution. In fact, once companies are aware of problems, they may improve their goods, services, or policies for other consumers too.  You are most likely to achieve a positive result if you are courteous and include all the relevant details!
More from #HowToWrite:
How To Write a Book Review