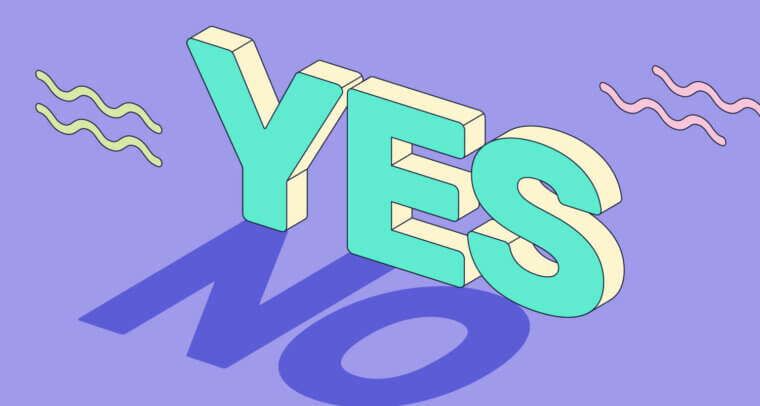 The holiday season has traditionally been a whirlwind of family gatherings, office parties, celebrations with friends, and general togetherness with the people in your life. In the second winter of the pandemic, people in many parts of the world are considering resuming these festive customs. 
According to a fall 2021 survey by The Vacationer, about 43 percent of respondents said they felt more comfortable about gathering for the holidays. After facing a jarring halt of such activities in 2020, it's been tempting for people to get swept up in "yeses" and overcommit to plans this year. But with a new variant on the rise since the time of that survey, the idea of attending events or get-togethers might be giving many people pause.
Communicate with empathy
Grammarly helps you choose your words with care
Whether other immovable obligations piled on since you first RSVP'd yes to certain invites, you're feeling mentally overwhelmed by the flurry of activity, or you'd prefer to prioritize safety, here are a few ways to walk back your commitments graciously and tactfully. 
>>Read More: A Pandemic Guide to Communicating About the Holidays with Family
"I felt it was important to tell you in person."
Holiday gatherings often take the form of intimate events with close friends and family. Saying "no" to a holiday event that you've agreed to attend can feel impersonal over text messages. It's difficult to discern tone and body language in this medium.
Attempt to deliver the news face-to-face. If sharing the update in person isn't possible, a phone or video call can also help soften the edge of a change of plans. Starting the conversation with the statement "I felt it was important to tell you in person" shows consideration for the other person and that your decision was made thoughtfully. 
>>Read More: Tips for Socializing in Person
"I'm struggling to keep my promise."
This statement is effective because it displays your vulnerability upfront. If you're feeling overextended, honestly sharing this with someone can help them understand that declining a commitment has more to do with you than with them.
You don't have to go into extreme detail if you're not comfortable. A simple, but honest, statement like this won't leave your family and friends wondering about a reason.
It's also difficult to refute someone else's own experience. For example, it would be hard for the other person to certifiably say, "No, you're not struggling," making acceptance their empathetic conclusion. 
"I made sure to tell you as soon as I knew."
When making this statement, make sure you've followed through with it. It suggests that you didn't sit on communicating your decision until the last minute; instead, you reached out with an update immediately. 
It's effective because it eliminates any potential suspicion that you only came to your decision in the moment. It also gives the other person time to make alternative arrangements, like inviting another guest to a holiday dinner or changing their plans. 
"I'm sorry for bailing on our plans. Thank you for understanding."
Apologizing for reneging on your "yes" acknowledges that your change of heart affects the other person, too. For example, let's say you agreed to babysit while your friend attends a holiday work function. Your decision means they'll have to secure another childcare option or be forced to choose whether they will attend their office party. 
Thanking them for understanding your situation further acknowledges that in changing your plans, they're taking on more logistics and planning than they originally anticipated.  
>>Read More: How to Reach out to Someone Beyond "How Are You?"
"I can't follow through this time, but wanted to run an idea by you . . ."
Providing the other person with an alternate solution for your absence shares the logistical and mental load. 
A scenario where this might come up this winter is if you originally offered to host an event at your home. If you can no longer host, you might suggest an alternative gathering, like attending a holiday pop-up exhibit or offering to host the next gathering instead.
The bottom line
When you first said "yes," you might've had every intention of sticking to your word. But there's nothing wrong with protecting your downtime or wanting to slow down on socializing. When it comes to unexpected surprises—whether work piled on, you're struggling financially or mentally, or whatever the reason—authenticity is what makes saying "no" easier.
Avoid making excessive excuses or over-apologizing, as these habits tend to needlessly magnify the situation. Conveying sincerity through your words, tone, and actions when you need to say no can help you maintain the spirit of the season.