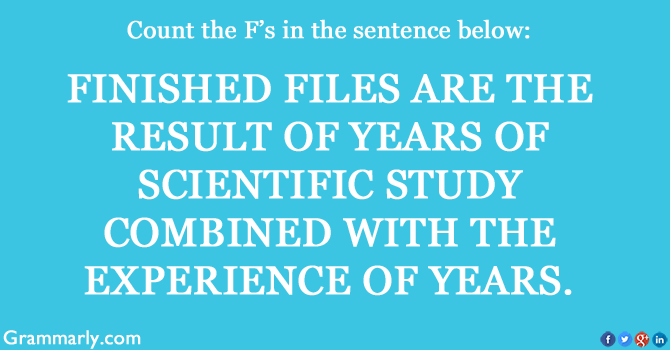 How many Fs do you see in the sentence below?
Did you count 3? Possibly 4? There are actually 6 Fs in this sentence! Go ahead, count again.
Our brains are trained to overlook the word 'of,' so most people only see 3 or 4 Fs at first glance.
If you counted 6 the first time you might be a genius…or maybe you've seen this before.