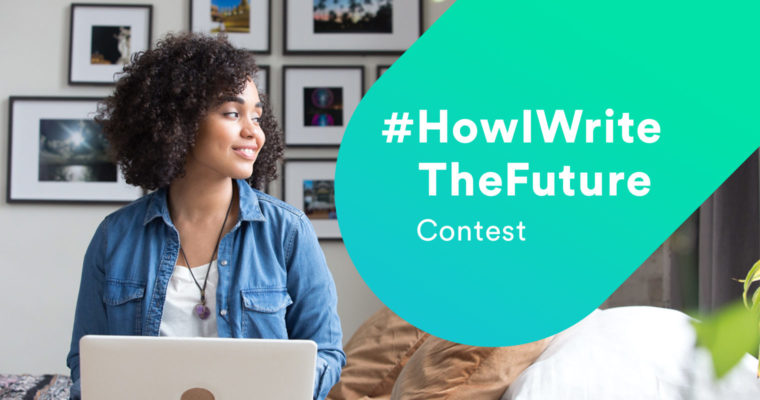 Editor's Note: Thank you to everyone who participated in this contest! The #HowIWriteTheFuture contest has ended, but you can find out who won here.
In case you missed it, Grammarly's popular "Write The Future" advertisement campaign is back for its third installment—with actual product users starring in the commercials.
This time, we wanted to highlight the remarkable and motivating stories of real people who thrive with Grammarly by their side.
"Grammarly became more than just a tool I used for writing papers," says travel writer and commercial star, Welmis Gutierrez. "It became an integral part of my passion for writing and everyday life. I learned that no matter how well I write, mistakes are inevitable, and are a part of being human. It's okay to need help, and Grammarly feels like more than that to me. It has become my ally."
Here's a tip: Want to make sure your writing always looks great? Grammarly can save you from misspellings, grammatical and punctuation mistakes, and other writing issues on all your favorite websites.
Anecdotes like this are inspiring. But we have millions more wonderful users to highlight.
Grammarly wants to learn more about the people who use our software to improve their lives. We want to hear your story. That's why we're proud to announce our #HowIWriteTheFuture Contest.
Here's how to enter:
Log into your Twitter or Instagram account. If you're not already a member of any of these social media sites, visit the applicable site and register for a free account.
Follow Grammarly on the social media channel through which you are entering the Promotion.
Post or tweet on one of these social media sites a picture, video or written submission depicting or describing how you use Grammarly's writing-enhancement platform to improve your life and to write the future, including the hashtags #HowIWriteTheFuture and #Contest.
The contest is open from October 24th until November 7th. The winner will receive Grammarly Premium for a full year!
Please view our contest rules below before participating.