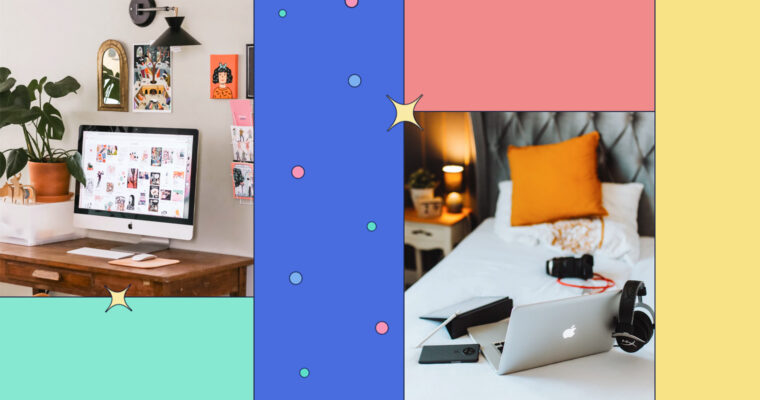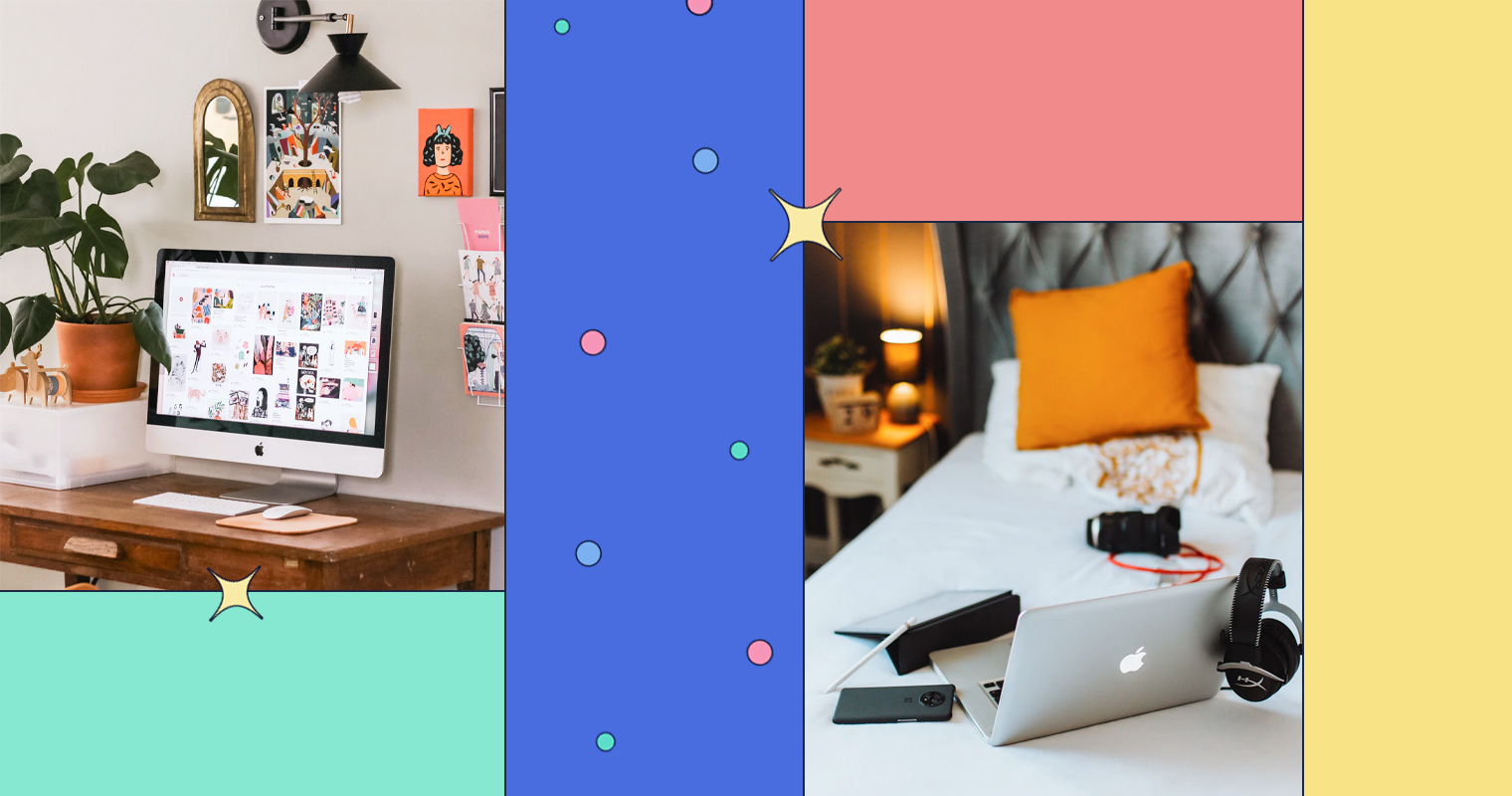 One of the defining trends of this unprecedented year has been remote work. Due to the COVID-19 pandemic, many offices and other traditional workplaces have closed, with some companies implementing extended work-from-home policies for their employees.
Write with confidence from the comfort of your home.
Let Grammarly help you write what you intend.
While some remote workers already had a home office to leverage, many have had to get creative, even scrappy, in defining a dedicated workspace in their homes. At Grammarly, having a serene, productive workspace (especially for writing!) is always top of mind, so we sought inspiration on Instagram. Here are our favorite finds, with stylish and practical ideas that are translatable into any home office setup.
Lush look
Adding greenery is one of the most effective ways to energize one's workspace through varying shapes, textures, and colors. We love how
@living_atnumberone
plays with scale, using a pegboard to display smaller houseplants and florals on floating shelves and accentuating the miniatures with larger potted plants. And because every workspace requires comfortable seating, we can't overlook the shag throw cushioning the stylish copper chair.
Clean and modern
A clean white space is the ultimate blank canvas, and
@cozy.happy.home
took that and ran with it. We admire how the wooden desk legs, art frame, and hanging plant stand call back to the wood flooring. The painted half-circle on the wall creates an artful backdrop against which the floating shelf decor stands out. 
Book nook
We take so much inspiration from books, so it's no surprise that we dig
@fictionwithemmerita
's cozy workspace anchored by a desktop mini library. The cozy textiles and to-do lists tacked onto the wall give the space an inviting, lived-in look. 
Purr-fection
This home workspace has a cat's vote of confidence, which is good enough for us. But in all seriousness, we admire
@alinamarialara
's smart use of compact space. Positioning the desk by a natural light source enhances visibility. The mounted shelves provide an opportunity for a pop of greenery and extra storage, while the potted plant on the floor divides the space into separate "rooms." 
All kitted out
Everyone should have the tools they need to get work done; this is especially poignant now that we don't have office supply cabinets at our disposal.
@tiffany_studies
has outfitted this desk with plenty of writing and drawing utensils, a desktop calendar, file storage, tech devices, and (this is very important) coffee mugs. The string lights and photos hung along the shelf are eye-pleasing touches.
Vacay vibes
Nothing makes a statement quite like a fun wallpaper print. This pastel-hued homage to plants—accentuated by a couple of real ones—gives
@babasouk
's workspace plenty of visual stimulation. Combined with the rattan light fixtures and pom-pom-accented basket, this room transports us to a tropical locale.
>>READ MORE: Grammarly's Best Writing Resources
Enchanting art
Adding a few art prints to your decor is an easy way to spruce up your workspace. You can experiment with either hanging the art or leaning it against the wall atop or beside your desk. Some great choices include a photo of your favorite travel destination, a natural landscape, or a beloved painting. We particularly like
@cupsandthoughts
' whimsical print of a cat staring up at the starry sky.
>>READ MORE: How To Write the Perfect Email
Write anywhere
Have Wi-Fi signal, will travel. During this time of office closures, people are opting to be digital nomads or temporarily live outside of their typical home environments. We love how
@ejmellow
took the concept of remote work and gave it a #VanLife twist. When you take your workspace on the road, you can have a different view from your "desk" every day, and what's more inspiring than that?
READ MORE: Grammarly Challenges You To Write Anywhere
Work from bed
While the thought of working from bed starts to make us sleepy, if we had a setup like this, we might sit up at attention.
@fragilemyths
' ingenious use of a tray (also good for breakfast in bed) creates a stable surface for a laptop and work accessories, and the nearby desk and task light offer an alternative option when one's posture needs a change.