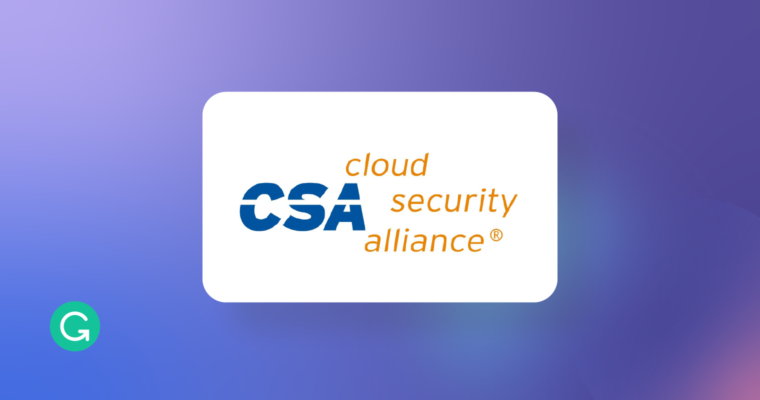 At Grammarly, we're committed to the security of the individuals and businesses who use our product. Protecting your data is a responsibility we take very seriously. Today, we're excited to announce that Grammarly has joined the Cloud Security Alliance (CSA), a nonprofit dedicated to promoting best practices for secure cloud computing.
"We're happy to welcome Grammarly as a new member of CSA," said Jim Reavis, co-founder and CEO, Cloud Security Alliance. "Partnerships with industry leaders like Grammarly are essential to our mission."
We're proud to support CSA's mission. In joining, Grammarly has completed CSA's Consensus Assessments Initiative Questionnaire (CAIQ). The CAIQ provides transparency of our security practices and is available for download from the CSA registry.
Keeping your writing safe at Grammarly.
We keep security at the heart of our product, infrastructure, and company policies.
"Joining CSA represents another step in Grammarly's continued focus on earning the trust of our customers, whether they are individuals, small businesses, or global enterprises," said Grammarly CEO Brad Hoover. "CSA's leadership in the cloud security space supports our ability to protect the security of everyone we serve with our writing assistant." 
We look forward to collaborating with CSA to promote transparency and best practices—ensuring users are protected within a secure ecosystem.