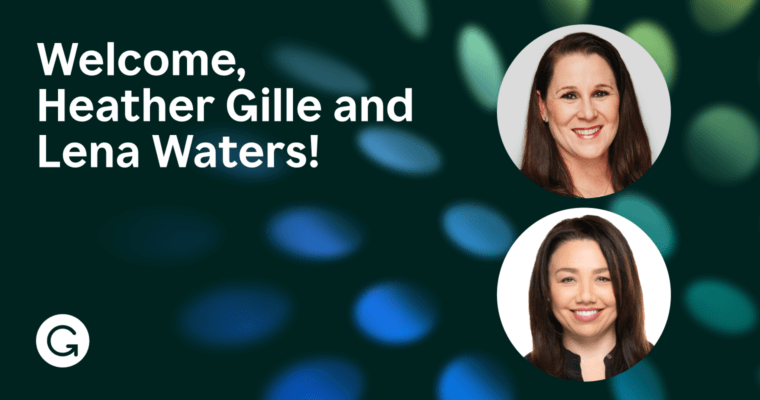 I shared the following message with Grammarly team members:
I'm excited to share that we've hired two outstanding executives to join Grammarly: Lena Waters as Chief Marketing Officer and Heather Gille as Chief People Officer. Both are remarkable leaders in their field, having scaled and operated high-functioning orgs in both enterprise SaaS and Fortune 500 environments.
Lena brings two decades of marketing experience, growing large enterprises and product-led businesses into their next chapter. She impressed our interview team with her focus on operational excellence and commitment to building strong partnerships cross-functionally — all of which resulted in a high-performance culture. She'll focus on scaling our managed business, igniting growth in our direct business, and bringing our expanded brand and product value proposition to market. Most recently, Lena was the Group Vice President, Global Demand and Digital Business at DocuSign, where she was responsible for the Global Demand Center, Global Regional Marketing, and the Digital Business, orchestrating global marketing strategy with multiple functions across DocuSign's product portfolio. 
Heather joins us with a diverse set of experiences as a People leader, spanning everything from startups to Fortune 500 companies, including Electronic Arts, McKesson, Gap Inc., and Hewlett Packard. With ten years of experience in finance, sales, and global operations and over 15 years of experience in human resources, she understands the value of driving strong business outcomes. Her ability to align the People team's goals with Grammarly's broader strategy will enable us to work together in lock-step, move faster, and think strategically about our longer-term goals. This will be Heather's third role as Chief People Officer, and she couldn't be more thrilled it will be at Grammarly. 
New developments in AI have created a massive opportunity to improve how the world communicates. We're at an exciting inflection point, and welcoming these two new leaders only strengthens our commitment to delivering the AI writing partner that helps people get work done. Welcome to Grammarly, Lena and Heather!
Join Grammarly
Shape the way millions of people communicate!