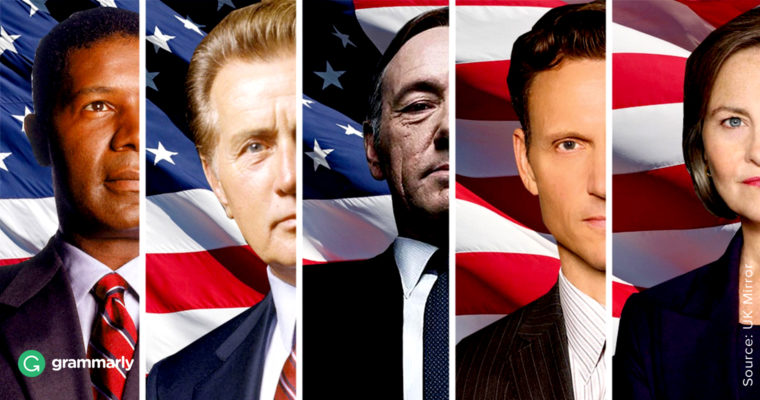 Happy Presidents' Day! On this day when the United States honors their commander in chief, we thought it would be fun to look at the fictional portrayals of this office throughout pop culture history. We've found that many presidents from books, television, and film were excellent orators, and some may have surpassed even the most loquacious POTUS of their age. Here are some of our favorites, and we want to hear yours in the comments.
1 President Jed Bartlett
President Bartlett will always have a warm place in the American television universe as a warm, reasoned leader. Aaron Sorkin, creator of The West Wing, created the "walk and talk," which President Bartlett executed beautifully throughout the series. With Sam Seaborn's help, he also was a powerhouse of an orator, with several powerful addresses to the (fake) American people on the importance of democratic freedoms.
2 President Douglass Dilman
You can't argue with James Earl Jones's powers of speech, and his powerful portrayal of the first (fictional) black president is powerful. The scene in which his character has his first press conference is especially powerful, and shows the understated power of President Dilman's oration.
3 President Mackenzie Allen
Who doesn't love a good presidential drama (that's heavy on the drama)? The first (fictional) female president was also a very direct, occasionally blunt straight shooter.. Geena Davis's no-nonsense approach to communication should be a model for straight-talkers everywhere.
4 President Thomas J. Whitmore
This speech has become so famous with sci-fi fans that its only near rival is a similar speech from Armageddon, which pales in comparison to President Whitmore's gravitas. Although the president is not the main focus of Independence Day, he is quite the motivator.
5 President Francis Underwood
Although Kevin Spacey's president in House of Cards is undoubtedly diabolical, he's also great at communicating with an audience. Whether he's making a speech to accept a presidency he wasn't elected to or breaking the fourth wall to address his Netflix viewers, President Underwood can command a room.
6 President David Palmer
President Palmer's voice is one of the most authoritative on this list, and his question, "Is my voice shaking?", will give you chills. Although 24 skews dramatic, the level of "candor and clarity" Palmer keeps throughout the series is impressive.
Who are your favorite fictional world leaders? Post your favorites in the comments below.