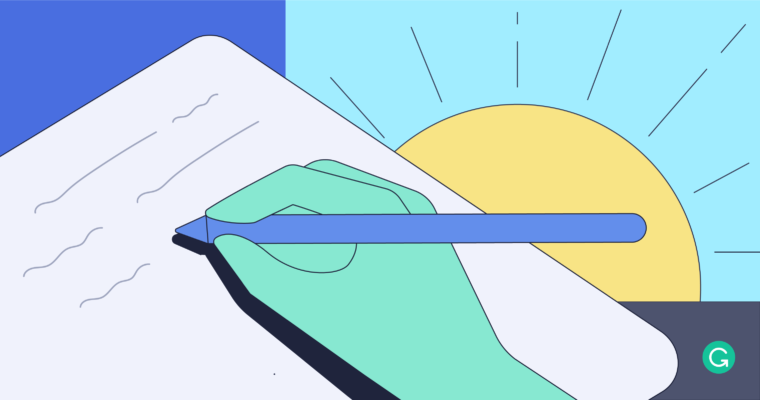 Words have the power to inspire change, forge stronger connections, and bring communities together. The need to clearly communicate ideas is just as relevant today as it has been for centuries. Words can—and have—ignited entire movements.
That's why Grammarly is proud to partner with Grammarly customer Frederick Douglass Family Initiatives (FDFI), an abolitionist and anti-racist organization founded by direct descendants of abolitionist Frederick Douglass and educator Booker T. Washington, to support the organization's Remedies Blog Contest. 
This essay contest aims to inspire young people across the United States to share their necessary viewpoints on racial prejudice today.
Douglass, born into slavery and self-educated, told his personal story through writing—a story so powerful, it helped move the United States toward the emancipation of slavery. In his 1881 article "The Color Line," Douglass likened social prejudice to a virus that leads to "moral disorder" within communities, a comparison that feels as poignant today as it did in the 19th century.
"Writing is one of the most powerful tools people can use to fight prejudice, as we've seen throughout history," said Kenneth B. Morris, Jr., co-founder and president of FDFI, and a descendent of Douglass and Washington. "Grammarly's mission perfectly aligns with our organization's vision, and we're excited to, together, inspire youth across the nation to write what matters."
FDFI's Remedies Blog Contest asks participants to extend Douglass's disease analogy from "The Color Line" through a 500–800 word essay outlining their ideas for practical remedies to modern racism. We're offering each contest participant access to Grammarly Premium, in hopes of giving these young writers added confidence to write and enable them to focus on communicating their powerful ideas.
Seven cash prize winners will be chosen from three age groups (13–15, 16–18, and 19–22). In addition to cash prizes, each winner will also receive a free yearlong subscription to Grammarly Premium. Winners will be announced during a July 4, 2020, webcast hosted by Mr. Morris and his mother, Nettie Washington Douglass, who co-founded FDFI. 
To enter the contest, visit fdfi.org/blog.