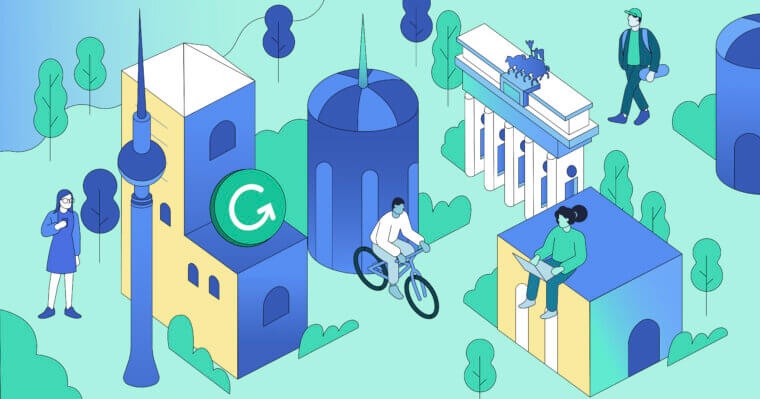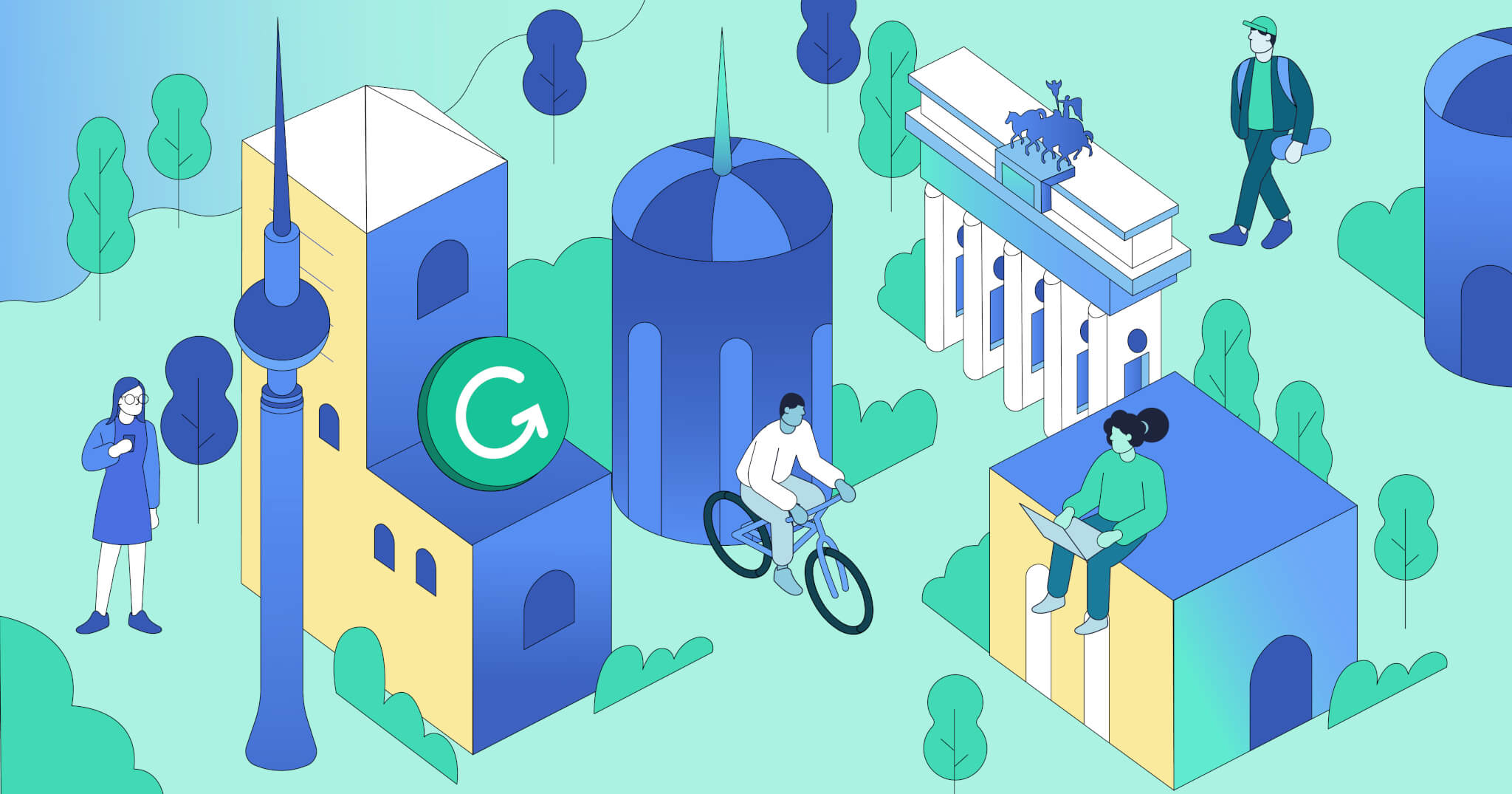 Grammarly is growing! We now support work in Germany, Poland, and Portugal, and we are actively hiring there along with the US, Canada, and Ukraine. To further accelerate our innovation, today we opened a Grammarly hub in Berlin, focused on supporting our Engineering, Product, and Design (EPD) teams. We look forward to connecting with the incredible talent in these markets who are excited to join us on our mission, including those currently displaced from Ukraine due to the war. 
Our remote-first hybrid working model allows our team members to live and work primarily from home within several supported countries while maintaining connections through quarterly in-person collaboration as conditions allow. These recurring collaboration meetups, totaling eight weeks annually (and up to sixteen weeks for cross-functional roles and managers), allow team members the in-person time to help strengthen the trusting, supportive culture that fosters our innovation. EPD team members based in Germany, Poland, and Portugal will meet in our vibrant new Berlin hub, while other Grammarly functions based in those countries—such as Customer Support and Sales—will gather in a shared workspace in Krakow.
Join us!
Shape the way millions of people communicate
We've long considered the right time and place to scale our presence in Europe, complementing our four established Grammarly hubs in the United States, Canada, and Ukraine, where Grammarly was founded thirteen years ago. Berlin is home to a thriving tech community. It's a fitting location for our EPD team to advance our pioneering work in natural language processing that addresses the challenges of effective communication wherever people write. The new Grammarly hub, occupying a floor within one of Design Offices' beautiful modern workspaces, is located near the Berlin Ostbahnhof for convenient access by remote EPD team members.
We're also expanding Customer Support team hiring in Poland, and we look forward to connecting with Poland's talented tech workforce. Grammarly's Customer Support team members are vital to delivering empathetic help in every customer interaction. Our Support team has a direct impact on improving Grammarly's product offerings and refining Customer Support solutions. This growth will help us meet the communication needs of people interacting across platforms, professions, and cultures around the world. 
We're also proud to continue hiring for a variety of roles in Ukraine, including EPD and Customer Support positions. At Grammarly, we are steadfast believers in the long-term success of the country's tech sector, and we are committed to doing our part to sustain its strength. We stand with Ukraine and the people of Ukraine—we will keep providing support to our team members who call Ukraine home. Our priority has been and will always be the well-being of our team members affected by Russia's tragic and unprovoked war. We hope the time comes soon when our Ukraine team can meet again in our hub in the heart of Kyiv. 
Grammarly is at an exciting point on our mission to improve lives by improving communication, and we're just getting started. Grammarly's engineers and researchers have the freedom to innovate and uncover breakthroughs—and, in turn, influence our product roadmap as we pursue what's next. Our unique machine learning infrastructure leverages the latest developments across techniques like Transformer-based sequence-to-sequence models, neural machine translation, and massive pre-trained language models. Grammarly's writing assistance provides feedback on multiple dimensions of communication, including clarity, correctness, engagement, and delivery—with technical opportunities spanning all parts of the stack. In building a category-defining product, Grammarly empowers people to realize the possibilities and advantages that come with communicating effectively.  
We're excited to expand our team to help our rapidly growing user base achieve more with clear and confident communication. Check out our open roles to learn more about life at Grammarly and how you can join our team.