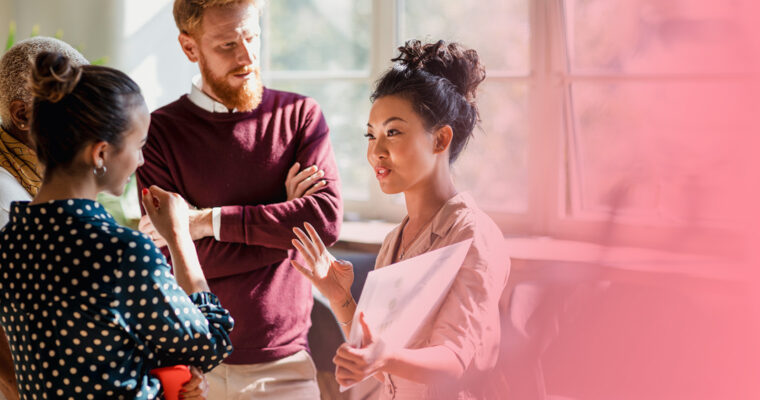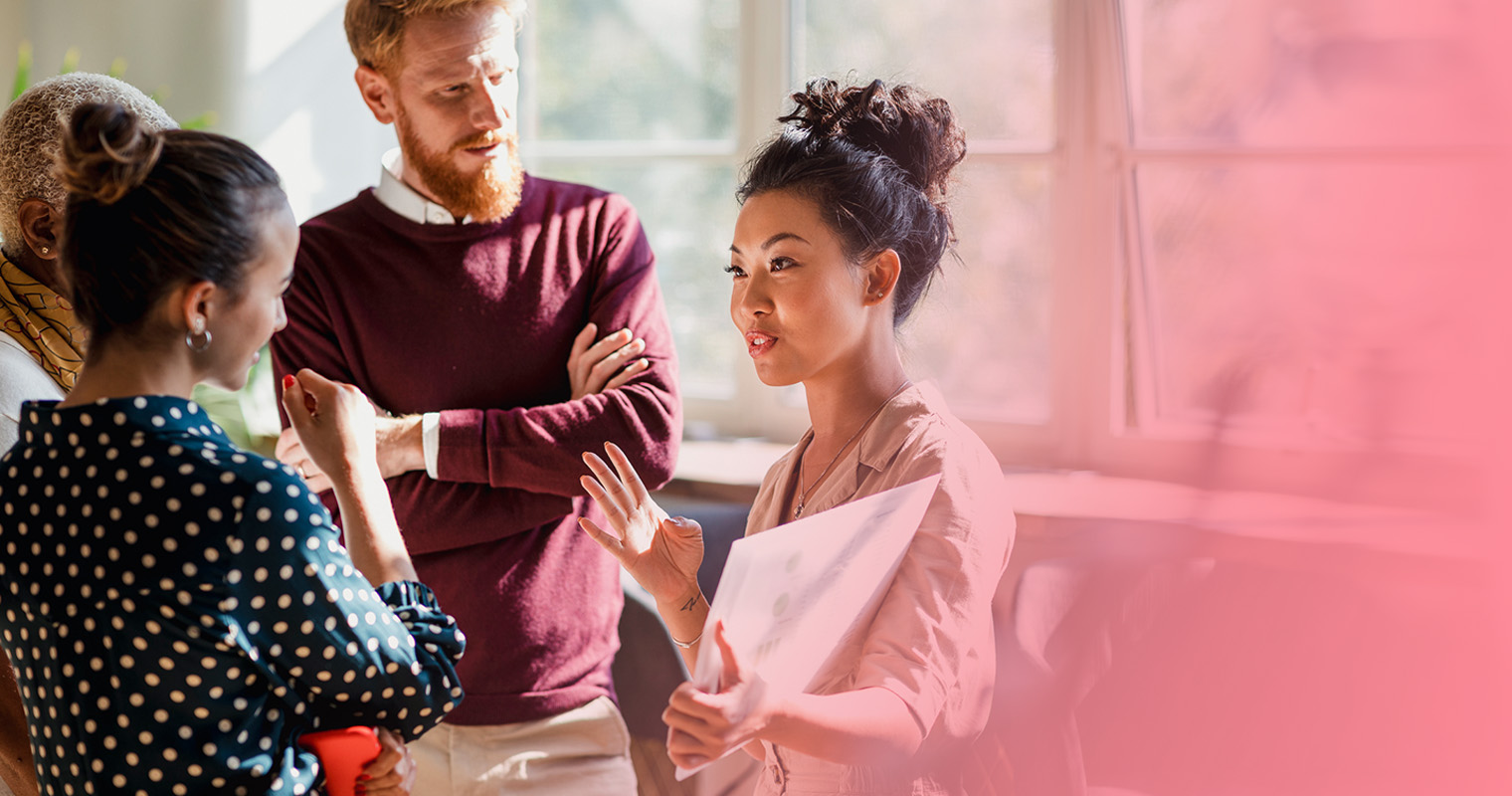 Good communication in the workplace is indicative of a high-performance culture. If the people you work with each day know how to communicate effectively, it makes everyone's workday much easier. Plus, good communication is central to creating accountability, building a positive work environment, and achieving goals.
Whether you work from home or from an office, innovative communication tools and technologies make it possible for colleagues to easily stay connected and work together online. With many teams now dispersed and office decentralization on the rise, good communication has become perhaps the most valuable skill for the modern worker. In fact, one study showed that companies rank communication skills twice as important as managerial skills, proving that good communicators get things done.
Help your team stay on-brand
Grammarly Business makes consistent writing easy
To truly thrive in a digital work environment, choosing the best communication tools for your team is essential. When used in the right way, business communication tools can help nurture a connected, synergistic work culture that enables company-wide success.
We've put together a list of the top communication tools that help thousands of teams collaborate seamlessly and be more productive. Here are our favorite communication tools for every type of task. 
1

Best for secure file sharing: Dropbox

If all of your business operations are carried out online, the volume of documents and files that your team produces on a weekly basis might be tough to keep organized. Dropbox streamlines file sharing by allowing your team to readily locate, use, and transfer any type of file in one secure place. This communication tool is also great for sharing files with clients, making real-time collaboration seamless and well-protected. Plus, Dropbox easily integrates with other top communication tools like Slack and Google Drive.
2

Best for improving your writing: Grammarly Business 

We all want to feel confident in our writing, but grammar mistakes often slip through the cracks. With Grammarly Business, each person on your team can compose mistake-free writing that makes your business look and sound even more professional. Since everything your team produces—from emails to web pages to social posts—makes an impression on your clientele, ensuring that it's all checked and abides by your company's style guide is key. For writing that's more concise, engaging, and inclusive, Grammarly Business offers sophisticated corrections that will make your team's communications really shine.  
3

Best for simple project management: Trello

It's a commonly cited problem among teams that they don't have the time or skill to master advanced project management tools, which often come at a hefty price. Trello solves this issue by offering a much simpler alternative that's both user-friendly and free. Often called the "Pinterest of project management tools," Trello is organized by boards and makes it possible to go from idea to action in seconds. Teams can add tasks, set deadlines, assign priorities, and leave comments, organizing all the information you need at a glance. If you're aiming to improve your team's workflow, Trello is your go-to communication tool for simple collaboration (that looks a lot like Solitaire).
4

Best for all-in-one communication: Microsoft Teams

Rather than using different communication tools for things like messaging, video conferencing, or presentations, Microsoft Teams is one of the best all-in-one technologies for business communications. Microsoft Teams is a chat-based platform that combines messaging, video and voice calling, and online meetings. Since its launch, Teams has become the fastest-growing app in Microsoft's history with over 330,000 companies worldwide utilizing the platform—and it's easy to see why. Thanks to its integration with Office 365, teams can be more productive by using the apps they're already familiar with like Word, Excel, and Powerpoint. With everything you need in one place, Microsoft Teams creates the opportunity for faster, smarter, and better work.
5

Best virtual office: Blink

One thing that the current pandemic has taught us is that people miss the office. Without the morning water-cooler chats or the funny jokes left on sticky notes, it can be challenging to build a positive workplace culture when your whole team is remote. With Blink, deskless employees can enjoy being at the same desk—albeit a virtual one. Blink was built around the idea of workplace messaging as the central function of a productive team. With its social-media style company feed, emojis and 'like' buttons, polls, and analytic tools, Blink encourages engagement from employees (even the less tech-savvy ones) on its shared virtual desktop. This way, you can still feel like you're sitting down at your desk among the rest of your colleagues, making communication easy and pleasant. 

>>READ MORE: How to Build Professional Relationships While Working Remotely
6

Best for social media content collaboration: Gain

There's no escaping it—social media plays a major role in the success of modern businesses. Gain is designed to bring content creators together on one collaborative platform where they can readily comment on and approve posts for social media in real time. With Gain, brand managers can share their feedback, tag team members, and keep a record of the activity as progress is made. You'll never have to think about the status of a social post again, as all of the collaborators—from your graphic designer to your video creator—can utilize Gain to keep projects moving forward. Your team will be amazed at how quickly they can design, discuss, and churn out social posts when they're organized in one place with Gain.
7

Best for video marketing: StoryXpress Recorder

Video is one of the most powerful (and shareable) forms of content, which is why it's leveraged by some of the world's most forward-thinking companies. We've all had the thought: If only I could just show you my screen. With StoryXpress Recorder, you can create simple, effective video recordings of your very screen that can then be shared with your team. This communication tool lets you choose between recording your screen, recording on your webcam, or combining both to create professional videos. Retailers can use Storyxpress Recorder to turn existing product images into video; marketers can use it for creating share-worthy videos for social media with calls-to-action; developers can use it to create how-to instructional videos—the list goes on. If you're new to the video marketing game, StoryXpress Recorder opens the floodgates for efficient visual communication.