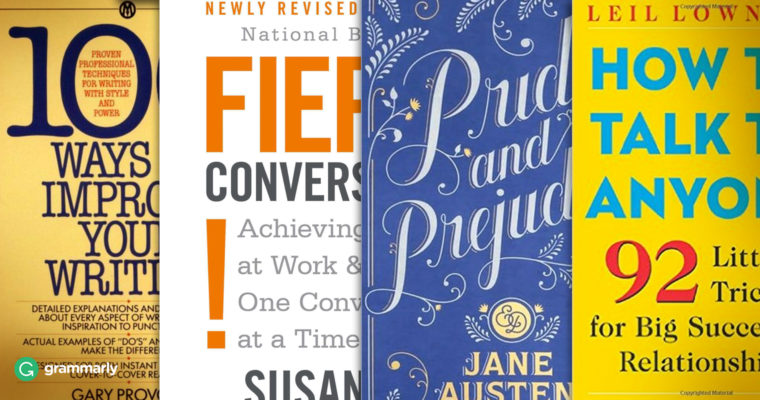 How do you feel when you can't communicate your ideas or emotions? If you find it frustrating, why not make a study of communication skills? Learning to communicate is like learning to swim. You progress from breathing exercises in a few feet of water to practicing laps in deeper water. Before you know it, you're ready for the diving board. Let's review some books, starting with some simple fixes based on personal experiences. Next, we'll consider some books written by accomplished researchers in the field. With a bit of practice, you'll be speaking and writing better in no time.
Most small things are less intimidating than their full-sized versions. For example, you might not be as scared of a baby tiger as you would be of its mom. Likewise, the niney-two tips featured in this how-to guide are "little" achievable goals. The author explains: "I found concrete building blocks to the elusive qualities that lead to . . . success. Then, I broke them down into easily digestible news-you-can-use techniques." She organized the tricks into nine chapters, which include personal anecdotes, making it a quick and interesting read. Even if you don't need every single trick, you're sure to find something applicable. For example, the thirtieth trick, "How to Avoid Sounding Like a Jerk," has universal appeal. This book isn't too serious. Read it if you want to dip your toes into the waters of better speech.
According to Boss magazine, Susan Scott wasn't prepared for the "strong opinions and egos" of some CEOs when she started coordinating think tanks. With no background in consulting to fall back on, her early encounters were a trial by fire. However, she learned to interact with powerful people and to motivate them to accomplish company goals. Fierce Conversations shares the principles of conversation that she credits for her success. Whether it's a group of coworkers facing a disagreement or a married couple making a decision, anyone can use communication skills to enrich a relationship. Scott's principles can be applied to any situation. For example, people often complain that they constantly repeat the same conversation. According to the fourth principle, the issue occurs because of two factors. First, the conversants haven't identified the underlying issue. "The problem named is the problem solved. Identify and then confront the real obstacles in your path." Second, avoiding the challenge leads to emotional fatigue which only weakens their ability to solve the problem in future conversations. "Burnout doesn't occur because we're solving problems; it occurs because we've been trying to solve the same problem over and over." What is the real issue underlying one of your recurring discussions with a coworker or friend?
Pride and Prejudice by Jane Austen
What's this book doing on the list? No, it's not a communication guide, but it does feature a character who can teach you a lot about interacting with others. The protagonist, Elizabeth Bennet, is the second-oldest daughter of a country gentleman. She tackles many sticky issues of her day—social standing, women's education, and morality, to name a few. When she butts heads with her mother about if and when to marry, she needs to rely on her wit and charm. Her relationship with another character, Fitzwilliam Darcy, also provides fertile topics for analysis. Despite a series of misunderstandings and miscommuniqués, she finds herself attracted and repelled by the handsome Darcy. Don't read this novel as a voyeur. Imagine that you are either the proud Darcy or the stubborn Elizabeth. Swim right into the pages of the story, and you will find yourself analyzing your present-day interactions. Do you have all the facts before you speak? Do your words reveal your true feelings?
How does your culture affect the way you communicate and perceive others? This question takes us firmly out of the shallow end! The author moved from the United States to the Middle East at a young age and later worked with an international organization. She observed that the climate of a country seems to have an effect on its norms for behavior and social relations. For instance, cold climates tend towards direct communication. In other words, you might receive a simple yes or no to a question. On the other hand, warm cultures value being friendly as much as answering the question. As a form of politeness, they may indicate that the answer is yes even though it's really no! Many travelers use the book, but anyone who lives or works with different cultures may appreciate its well-researched insight.
100 Ways to Improve Your Writing by Gary Provost
Writing well is just as important as speaking well. This book, published in the 1980s, is a classic guide to effective writing. Principles of good writing never go out of style. Gary Provost, a prolific writer of twenty-four books in various genres, is famous for bringing out the musicality of written language with the following quote: "This sentence has five words. Here are five more words. Five-word sentences are fine. But several together become monotonous. Listen to what is happening. The writing is getting boring. The sound of it drones. It's like a stuck record. The ear demands some variety. Now listen. I vary the sentence length, and I create music." Would you like your writing to be as appealing as a pleasant tune? Dive into this oldie-but-goodie!
Don't throw your hands up in frustration if you can't convey your thoughts and emotions as precisely as you would like. Instead, make a study of written and verbal communication. Like a young child learning to swim, you will soon gain confidence and skill as you practice the skills suggested by these communication experts.