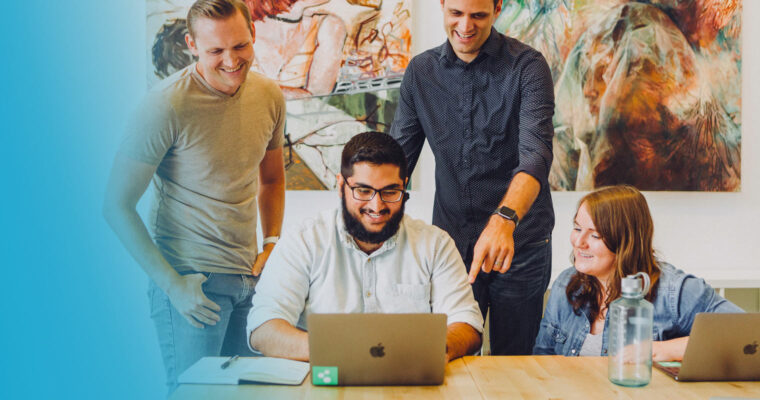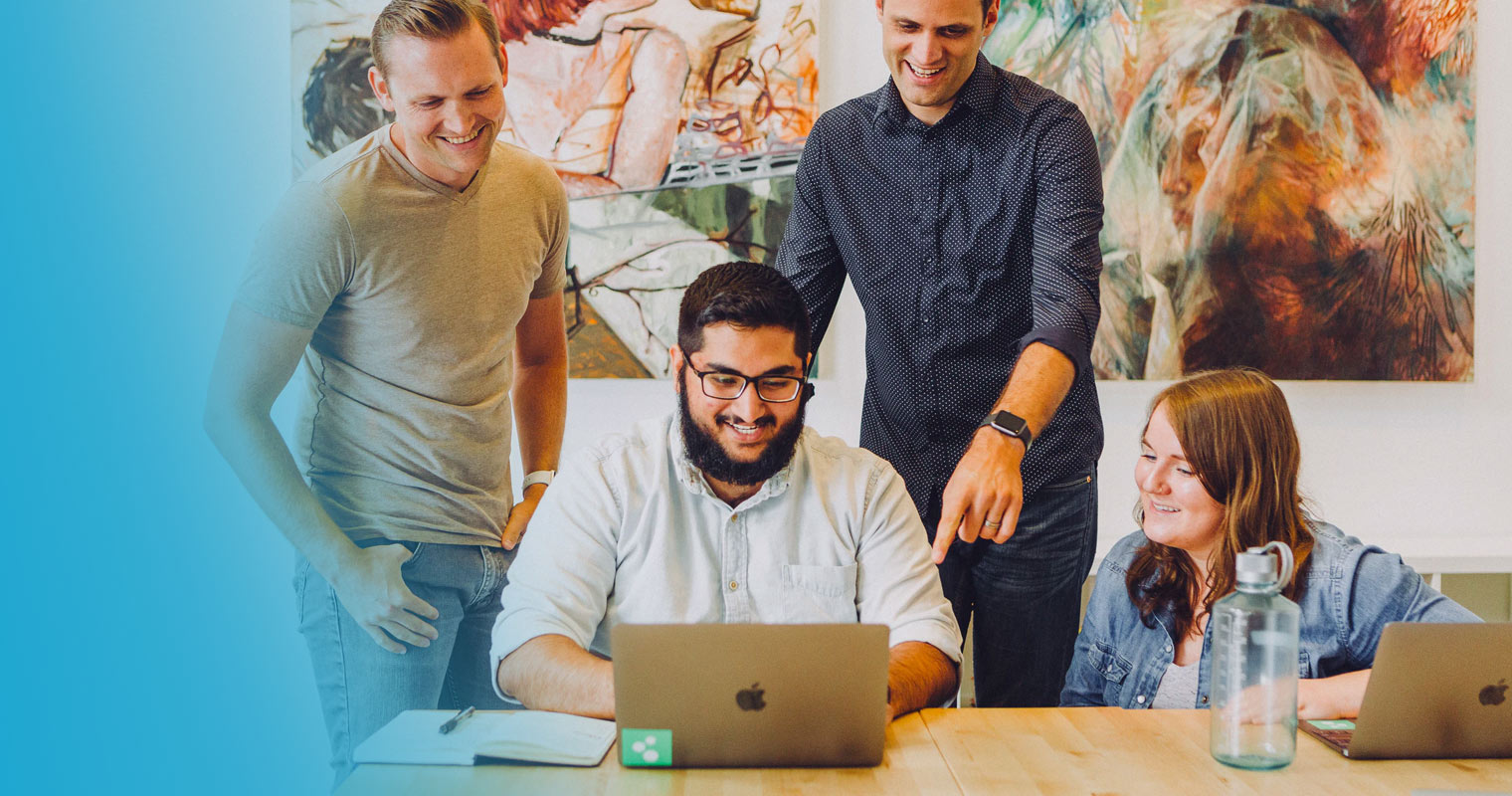 Whether you're starting your own business or working at a small business, leveraging the right tools can help your company streamline its operations. If you or your employees are experiencing pain points, like ineffective communication or project disorganization, there are business apps that offer unique solutions. 
Align your team's writing style
Grammarly Business helps teams stay on-brand
Here are a few of the best business apps to explore for your small business.  
Best business apps for finance and accounting
QuickBooks
Best for comprehensive insight
QuickBooks is a robust bookkeeping software that helps you track expenses, sales, invoices, banking transactions, profits and losses, and more.
Wave
Best for freelancers, contractors, and solopreneurs
Wave is a business app that manages the nuanced accounting needs of self-employed business owners, like a pay-per-use payment solution that lets clients pay for invoices using a credit card. 
Expensify
Best for business trips and meetings  
Expensify simplifies employee reimbursements for business trips using its intuitive mobile business app. Your employees can simply scan receipts into the app and Expensify automates the rest of the process.
FreshBooks
Best for growing teams
FreshBooks is a simple and easy-to-use business app that lets small businesses manage accounting and payroll while automating tasks, like recurring invoices and expenses. 
Best business apps for human resources
BambooHR
Best for enhancing employee-manager collaboration
BambooHR is a user-friendly business app that streamlines the hiring and onboarding process, and empowers employees and managers to stay on top of performance goals, peer-to-peer feedback, and time-off requests. 
DocuSign
Best for completing contracts for remote employees, clients and vendors
DocuSign is a small business app that securely uploads documents, facilitates electronic signatures, sends reminders, and provides document status updates.
Gusto
Best for employee benefits integration
Gusto is an all-in-one accounting HR tools platform that also helps small businesses manage employee benefits, like health insurance, worker's comp, retirement savings, and life insurance.
Best business apps for communication
Grammarly Business
Best for improving your writing
Grammarly Business is a business app that assures your team's written communications—whether a social media post, email, or memo—are polished, professional, and mistake-free. 
Slack
Best for keeping teams connected in real time
Slack is an instant messaging platform that lets you have direct message conversations and group "channel" discussions that can be themed based on activities, projects, etc.
Zoom
Best for video conference calling
Zoom lets individuals and small businesses create meeting rooms for video-based meetings. Meeting attendees don't need to have a Zoom account to join a video call which makes it easy for clients and vendors to participate on calls.
Fuze
Best for managing customer support calls
Fuze offers video conferencing services and an integrated contact center feature that routes customer calls to the right department or agent within your business.
Best business apps for organization
Trello
Best for detailed project management
Trello helps your small business manage project workflows using cards that specify due dates, checklists, assignees, and more. Members of a project can also communicate within each card to ask questions, send requests, or check on the status of a task.
Asana
Best for visual workers
Asana gives workers a simple and clean workflow management solution to track project status, stay on top of deadlines, and assign projects and subtasks to specific owners. There are different ways of viewing the information, like the calendar view, Kanban board, or list view.
Monday
Best for all-remote small businesses
With Monday, you can create shift schedules with a visual daily and weekly schedule view. It also integrates with other business apps, like Zoom, so that all meetings are cataloged for future reference.
Best business apps for time management
Clockify
Best for time tracking and reporting
In Clockify, you can log the start and end time of a particular task and restart logged time entries when you work on the project later. The platform also offers helpful reporting so you see how much time you've spent working on a project or for a client. 
Toggl
Best for tracking billable hours
The Toggl business app helps you track projects, schedule tasks, track your time, and export timesheets to your clients.  
RescueTime
Best for tracking what you spend your time on
RescueTime automatically categorizes how you spend your time on your device and suggests your ideal work schedule while also blocking possible distractions along the way.
Best business apps for accepting payments
PayPal
Best for online business sales
PayPal is a widely used electronic payment platform that lets merchants accept payment for goods and services.
Square
Best for integrated software and hardware
In addition to its payment business app, Square offers brick-and-mortar businesses the option to request point-of-sale payments using its own sleekly designed hardware.
Venmo
Best for brand awareness through social sharing
Venmo is a payment platform that lets you accept and send payments on your mobile device. In addition to its transactional functions, your customers' Venmo payments are shown on their account feed for their network to see.
Best business apps for marketing and social media
Hootsuite
Best for complete social media channel integration
Hootsuite lets you plan, create, and schedule social media posts across all of your business's social channels and flag social mentions about your company so you can respond swiftly. 
Buffer
Best for social media reporting
Buffer helps your team manage social media posts so that your small business is engaged with its followers around the clock. It also features analytics reporting and other performance insights for future adjustments.
Mailchimp
Best for automated email marketing
Among the many email apps for businesses today, Mailchimp is an all-inclusive marketing tool that sends your customers targeted messaging regarding your business.
These are just a few small business apps that can help your teams work more effectively no matter what department they're in.