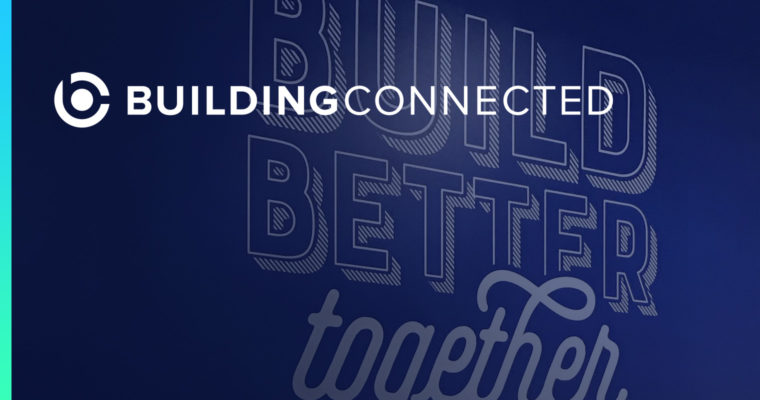 BuildingConnected helps real estate owners and general contractors find qualified construction professionals to complete their projects. It's an industry where first impressions are crucial—so the company depends on Grammarly to make sure it looks sharp.
Founded in 2012, San Francisco-based BuildingConnected touts more than 2,500 general contractors and 600,000 subcontractors on its platform. Every month, it helps facilitate more than 10,000 project bids and over $100 billion in new construction. And it works with 13 of the top 20 U.S. general contractors.
"We provide software tools for the commercial construction industry," explains BuildingConnected's Head of People Operations, Kati Voluntine.
A general contractor building an office tower might work with thousands of subcontractors, Voluntine says, so BuildingConnected lets them compare bids efficiently — while also managing their many connections in the same place: "The network is like a LinkedIn for people in the construction industry."
Just as BuildingConnected is becoming indispensable for many aspects of preconstruction, Grammarly's products are indispensable to BuildingConnected.

Reputation is everything
BuildingConnected is constantly communicating with current and prospective clients, partners, potential applicants, and more. And for new players in the market, reputation is everything.
"If your customers and clients are getting emails that are riddled with typos and look unprofessional, does that inspire a lot of confidence? No," Voluntine says. That's why Grammarly has become key to safeguarding BuildingConnected's reputation.
"Grammarly allows us to move quickly while not sacrificing accuracy and professionalism, which is important to building something big and quick," Voluntine says.
Look sharp while scaling
As an early mover in its space, BuildingConnected must continue developing a quality product while also growing quickly — before other competitors enter the market. Like many rapidly expanding operations with lean teams, BuildingConnected has limited time and a lot to do.
"The company's grown tremendously in the year and a half that I've been here," says Voluntine, who has been integral to scaling the team at BuildingConnected. "We're hiring very quickly."
Voluntine first heard about Grammarly at her previous company, Calm. Their founder recommended it, so she installed it in her browser right away.
"I remember thinking how awesome this is — especially for anyone doing client-facing work. It helps you look professional wherever you type!"
Grammarly has been invaluable throughout BuildingConnected's expansion, Voluntine says.
"When we started building out our Sales and Customer Support and Success teams very quickly, it was a great way to just have a little extra safeguard — to make sure that everything that's going out to our clients and customers is as professional as it can possibly look."
BuildingConnected purchased a Grammarly Business account that covers all three of those teams, as well as Marketing. It offers all Grammarly Premium checks, as well as convenient team management tools.
Grammarly is now a part of the company's onboarding flow; anyone with outward-facing work is given a license in order to help their team save time and ensure their writing looks polished.

Peace of mind
"Grammarly helps with the need to communicate effectively and make sure my message gets across," Voluntine says. It lets her spend more time thinking about what she wants to say, rather than how best to say it.
Grammarly helps Voluntine find just the word she's looking for. Whether she's working in Google Drive or Dropbox Paper (she uses both regularly), it saves her time by flagging vague or overused phrases and suggesting stronger alternatives.
"It's just nice to have that peace of mind — to know that there's something other than me looking out," she says.
Ultimately, Grammarly helps BuildingConnected demonstrate its priorities to customers, clients, and investors.
"Part of our brand is valuing clean design. We value straightforward communication," Voluntine says, "because we want to pass that efficiency on to our customers. And I think that similarly, Grammarly just makes it easier to do that and communicate effectively and concisely."