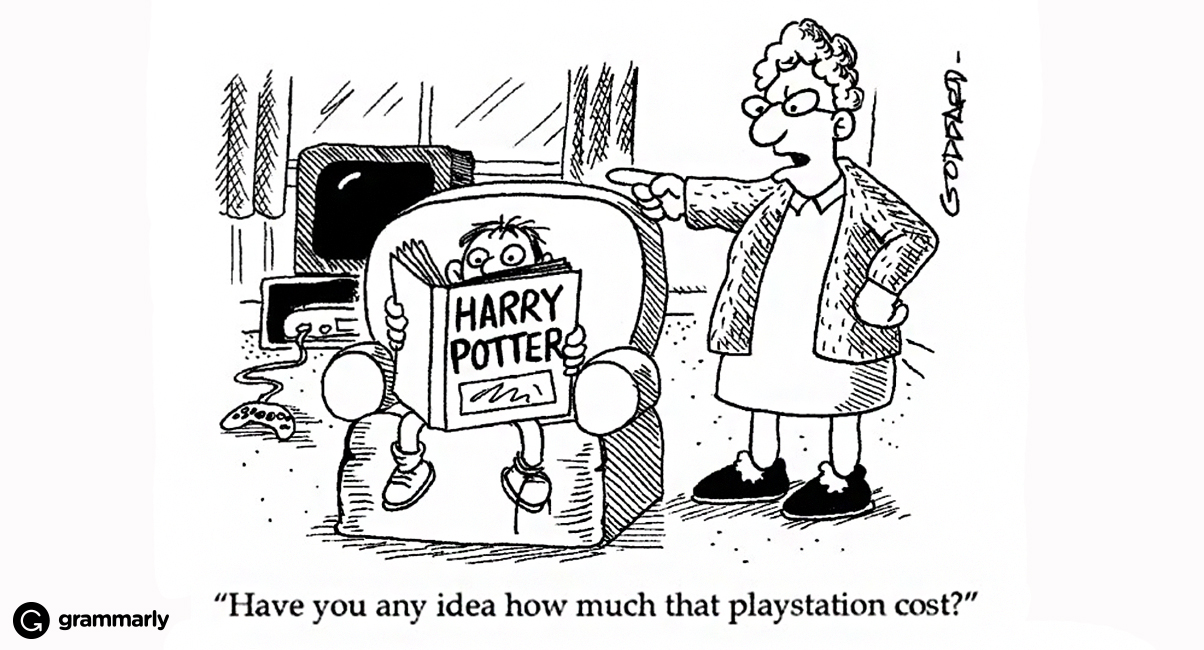 Childhood is a magical time to read books. Children can mentally transport themselves to faraway lands with extraordinary people. Though adults may begin to question the logistics of fictional events, children accept all manner of strange and fantastical occurrences without question. How can you nurture a child's powerful ability to create images in her mind's eye? Here is a list of amazing books to recommend. In fact, many adults love reading these books too, so feel free to pick up a copy for yourself.
Books that You Remember from Childhood
Yes, children's imaginations can whisk them away to different periods of time as well as to imaginary locations. Don't be afraid to suggest books that you enjoyed when you were your child's age. You forge a stronger bond with your child when you can share things about your past. What books did you enjoy? Here are some old-school favorites that still resonate with kids today:
Tales of a Fourth Grade Nothing
Otherwise Known as Sheila the Great
Superfudge
Fudge-a-Mania
Double Fudge
Parents and children will enjoy laughing with the characters Peter and Fudge from the five books in the Fudge series by Judy Blume. The novels follow older brother Peter, troublesome little brother Fudge, and know-it-all neighbor Sheila on a series of everyday adventures. If you read these as a child, be prepared. The author updated some scenes. You may remember a Christmas scene when Peter asks for records as his present. In the revised editions, he asks for CDs. The books also expose Santa as a fictional character and raise the question of how babies are created. You might skip those passages if you aren't ready to address these issues.
Robert Kimmel Smith's Jelly Belly offers plenty of opportunities for laughs along with an opportunity to discuss some important issues. Ned, an overweight eleven-year-old, is the victim of bullying at school. To help him lose weight, his family sends him to a special camp. Hilarity ensues.
Books that Were Made into Movies
Books that inspire movies usually contain outstanding elements such as intriguing plots, strong characterization, or humor. Movies can motivate struggling or reluctant readers to finish a book. How so? The promise of a movie night with a few friends might encourage a child to stick to a reading schedule. On the other hand, children may develop interest in a book if they see the movie first. Either way, you can have great conversations about the differences between the book and the film, whether the characters looked as imagined, and the age-old debate of whether the book is better than the film.
Diary of a Wimpy Kid (Multiple book series)
Jeff Kinney authors the Diary of a Wimpy Kid series. Comic illustrations make the struggles of the main character, Greg, and his family members come to life. Children who love comic books or books with pictures will enjoy these fast-paced novels. There are currently three movies that feature the cast of characters from the book: Diary of a Wimpy Kid (2010), Diary of a Wimpy Kid: Rodrick Rules (2011), and Diary of a Wimpy Kid: Dog Days (2012).
Almost Anything from the Roald Dahl collection
Roald Dahl was a prolific author known for his vividly imaginative tales. Children today may not have realized that movies such as Charlie and the Chocolate Factory, James and the Giant Peach, and Fantastic Mr. Fox were based on the works of one author. Roald Dahl penned dozens of novels, poems, and short stories. Why not make your own screenplay of one of them? What a fun way to bring reading to life!
Books that Talk about Something Important
Many children's books feature historical events or societal issues. Children are impressionable. Reading about these events can help them to build awareness of world issues and develop understanding and compassion for others. You can also use books to teach your children about your family's culture and background.
The Watsons Go To Birmingham—1963
This novel by Christopher Paul Curtis chronicles the consequences of an American family's move from Flint, Michigan to Birmingham, Alabama. The story is fiction. However, the plot revolves around a real event that contributed to the beginning of the Civil Rights Movement—the bombing of the 16th Street Baptist Church. This book is featured in many school curricula; therefore, there is a wealth of activities, worksheets, and reading guides available.
Books can open up new horizons for children. They can provide a view into different cultures and different times. Introduce a child you know to one of these captivating novels or a favorite of yours. Why not head to the library today? Pick out a book that will take you and your child on a voyage of imagination!