A lot, alot, and allot only differ by a few spaces or letters. However, all of the terms function differently. Let's investigate how to use each one.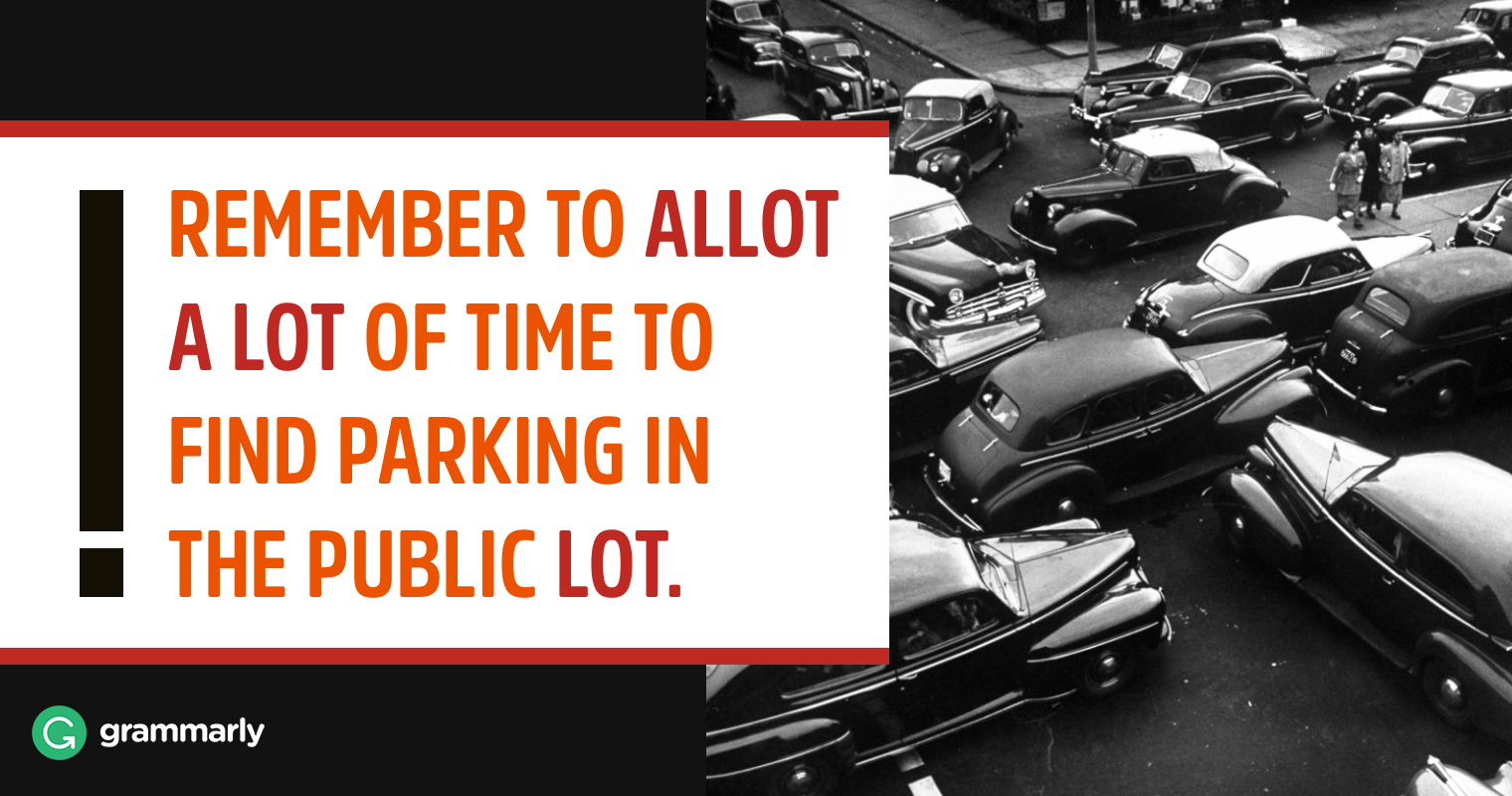 Here's a tip: Want to make sure your writing always looks great? Grammarly can save you from misspellings, grammatical and punctuation mistakes, and other writing issues on all your favorite websites.
What Does a Lot Mean?
Alot is a common misspelling of a lot. A lot should always be spelled as two words. The meaning of a lot depends on the context. Usually, it means "many" or "to a great extent." Let's look at some examples.
Shelley reads a lot of books during her morning commute.
Chopped parsley looks alot like chopped cilantro.
What Does Allot Mean?
To allot means to apportion by shares or to set aside for a special purpose. How do you use this verb? Let's look at some examples of allot in a sentence.
The settlers were alloted one acre of farmland.
The employer allots one hour for lunch.
Examples
America is "closer than a lot of folks think" to ending cancer, Barack Obama has revealed.
Maybe everybody had the same alloted measure of happiness within each day.