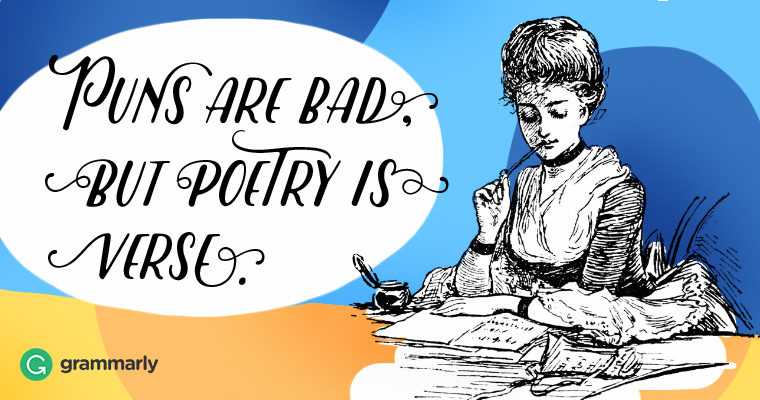 In the United States and Canada, April is National Poetry Month. It was established in 1996 by the Academy of American Poets, so this is the twentieth time it's been celebrated in the US. In Canada, it's the eighteenth. During Poetry Month, you can let poetry take over parts of your life for a bit. Let it guide you; you might enjoy the places where you'll end up. Let it make you laugh. Let it make you cry. Let it make you smarter, funnier, or more aware of the world. There's very little poetry can't do, and that's why it deserves to be celebrated for a whole month. Here are a few things you can do to join in on the fun.
Explore Various Forms of Poetry
Do you know what a limerick is? Or how to write a haiku? Ever come across didactic poetry? Or tried to write a found poem? There are many different forms of poetry. Some of them, like haikus and sonnets, have strict rules, while others, like spoken word or free verse, are more relaxed. So why not get familiar with as many of the forms as you can during Poetry Month? Maybe you'll find a form you can use to write your own poetry.
Explore the World through Poetry
From ancient epics to Persian ghazals and Japanese haiku poems, poetry allows you to explore the past and the present of the whole world. Just pick a country and look for its famous poets and poems. Read about Robert Burns and why he's important to Scotland, find out who Chiyo-ni was, or read about the various Sufi poets.
Pay Homage to the Classics
Of course, a month of poetry couldn't be called Poetry Month without giving particular attention to the most famous poets of the English language. So get reacquainted with Shakespeare; maybe read the works of Keats, Milton, or Blake. But don't forget about Walt Whitman, Edgar Allan Poe, T. S. Eliot, Sylvia Plath, or Maya Angelou.
Get Up to Date with Poetry Slams
Consider going to a poetry slam. Poetry gets competitive at poetry slams, but that's not the best thing about them. Poetry slams are the places where you can hear people recite poems that will amuse you, anger you, challenge your convictions, or inspire you. If you can't get to one, you can always go online and find video clips of poetry slams, or at least the people who won them.
Give Everything You Do a Poetic Flare
You can wear a badge with your favorite line from a poem. You can speak in rhymes for a day. You can organize poetry events, or go to existing ones. You can watch movies based on poems, movies about poets, or movies with poetry in their titles. Play Exquisite Corpse with your friends. If you don't know what Exquisite Corpse is—find out!