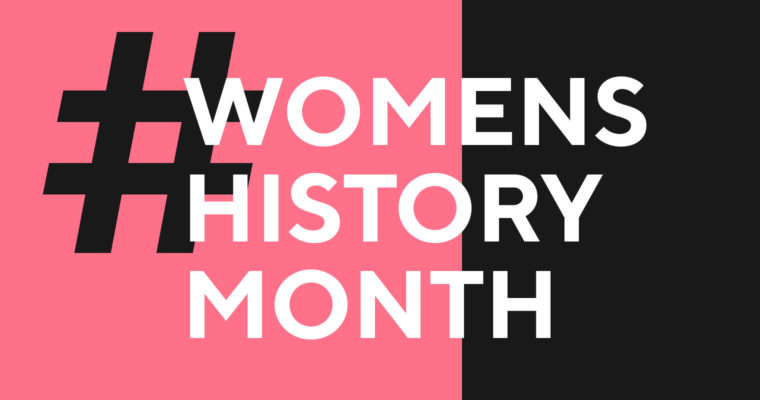 Ruth Bader Ginsburg, Supreme Court justice and feminist, once said, "I would like in my lifetime to see women get fired up about the Equal Rights Amendment."
Under the US Constitution, women are guaranteed the right to vote. The ERA would guarantee equal rights in all other areas of the law regardless of sex, but it isn't part of the US Constitution yet. Ginsburg's eighty-fifth birthday is on the 15th of March, which is also Women's History Month. Are we fired up yet?
Since the women's rights movement that began in the late nineteenth century, women authors have been a part of the fight to change the system. These authors and their notable works are outlined below.
Charlotte Perkins Gilman (1860–1935)
Charlotte Perkins Gilman was a novelist and poet who divorced her husband and gave him and his new wife custody of her daughter so she could pursue a life fighting for women's rights. In Women and Economics (1898), Gilman demonstrated that women's financial dependence on men made it nearly impossible for women to develop their talents fully. Herland (1915) is a utopian novel in which women reproduce asexually and live in a matriarchal society. Her best-known work, "The Yellow Wallpaper" (1892), is a semi-autobiographical account of a woman who suffers psychological distress after being confined to a room for three months as part of a "rest cure." The short story illustrates how women need to be autonomous to thrive.
Kate Chopin (1850–1904)
Kate Chopin was ahead of her time in writing The Awakening (1899), which, much to her surprise, shocked readers and caused a literary scandal. The novel tells the story of a married woman's "spiritual and erotic awakening" from marital and social conventions. The main character, Edna Pontellier, leaves her husband and children for a young man she falls in love with. But Edna is unable to maintain independence and has no support from society as a single woman. She decides there's no place for a woman like her in the world and commits suicide. Chopin uses Edna's story to demonstrate the barriers that discourage a young woman from departing from traditional gender roles.
Zora Neale Hurston (1891–1960)
Zora Neale Hurston, a novelist, short story writer, and anthropologist, is best known for her novel Their Eyes Were Watching God (1937), which depicts the lives of American blacks through the heroine Janie's point of view. She is married to an older man whom she doesn't love and runs away to be with another man. After he dies, she falls in love with a younger man. Janie goes against the traditional roles imposed on women while searching for her identity. She strives to maintain her independence while shunning the chauvinism of the black community.
Betty Friedan (1920–2006)
The Feminine Mystique (1963) purportedly spurred the second wave of the American women's movement in the 1960s. Friedan conducted a survey of alumni of the Smith College, the school she attended, and found that many of the women surveyed who became housewives were unhappy with their lives. She was inspired to write about this subject and challenge the notion that women should content themselves with being married and having children and nothing more. After its publication, Friedan received hundreds of letters from unhappy housewives and formed the National Organization for Women, which is a nonprofit organization dedicated to women's rights.
Alice Walker (1944- )
Alice Walker is a Pulitzer Prize–winning author and civil rights activist and editor. Celie, the protagonist of Walker's novel The Color Purple (1982), is a poor African American woman from Georgia who struggles to overcome abuses from her childhood and gain self-respect. She depicts oppression in black communities not only of blacks by whites but also of black women by black men. Celie and other women stand up to the men and insist on fair treatment. Walker is a prolific poet and has published Once (1968), Revolutionary Petunias and Other Poems (1973), Horses Make a Landscape Look More Beautiful (1984) and Absolute Trust in the Goodness of the Earth: New Poems (2003).
These five authors help us track the evolution of the fight for women's rights over the twentieth century, but the relevance of their characters' struggles today proves that more work needs to be done. To quote Ruth Bader Ginsburg once more, "I'm sometimes asked when will there be enough [women on the Supreme Court]? And I say 'When there are nine.' People are shocked. But there'd been nine men, and nobody's ever raised a question about that."