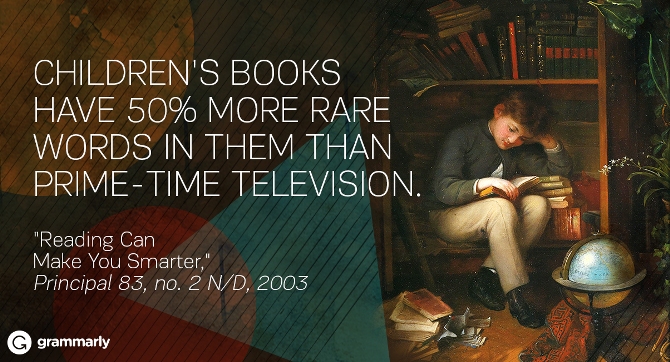 Every child grows up with a certain book that resonates with him or her, but there are some books that have a reached a level of such popularity that they become staples in the childhoods of people everywhere. Reading is an important experience as a kid; it fuels the imagination and implants moral suggestions for how to deal with the world from a young age. That makes children's books powerfully suggestive and entirely important in the life of a child.
Take a look at this list of some of the all-time best children's books and reminisce about some of your old favorites.
Charlotte's Web
Readers cherished E.B White for his elegant style and the beautiful creations of different, interesting characters that mirrored real themes of life without frightening away children. Charlotte's Web is about an altruistic spider that befriends a pig and saves his life through the friendship. This book tip-toes around the themes of mortality without being overtly terrifying or too complex for a child to understand. Those are just a couple reasons why Charlotte's Web remains one of the greatest children's books of all time.
The Giving Tree
The works of Shel Silverstein are commonly a child's introduction to poetry. Silverstein's poetry is captivating and real. His illustrations are realistic and detailed, yet they maintain a playfully animated style that keeps them fun and engaging. The Giving Tree is about a tree that gives a child everything it has until that child is a man and the tree is no longer a tree. The themes in this children's book stretch from the simple — like kindness — to the more complex — like man's relation to nature — making it an excellent choice for any child.
Oh, the Places You'll Go
It's safe to say that there is no way that any essential list of children's books would be complete without at least one Dr. Seuss creation. In fact, it's quite a difficult task to choose just one out of the impressive body of work Mr. Geisel put out in his lifetime. Oh, the Places You'll Go is a heartfelt, inspirational story that reinforces for children the concept of limitless human potential. It's hard to read this book and not feel that anything is possible.
The Giver
The science-fiction novel by Lois Lowry paints a dystopian image that removes emotion, free will, and all sense of empathy from the human equation in order to show how important these virtues are in life. It implores children to hold onto emotions and to remember the importance of history. The themes in the book encourage children to embrace and appreciate life.
Where the Wild Things Are
There are many ways to try to Where the Wild Things Are; however, perhaps the best way to think of it is as a traditional coming-of-age narrative that flips everything on its ear. This monstrous, imaginative adventure takes an excellent look at the anger of a child and puts a unique perspective on it. This book has been significant in the lives of children worldwide for many years, and based on the craftmanship of the book, it will likely remain so for many years to come.
Stories will always be important in the lives of people because they grant a point of reference that's outside of our day-to-day situations; they essentially test-drive the emotions and morality of children in a safe but significant way. Plus, they offer thrills beyond the ordinary.
What special books do you fondly remember from your childhood?