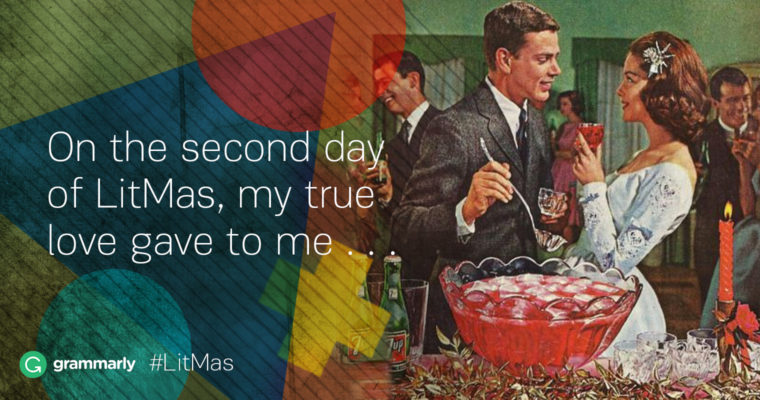 Welcome to Day Two of LitMas, the holiday for bookworms of all sorts! Yesterday, we gave you one short poem by Longfellow, and today we have another gift to share.
On the second day of LitMas, we're paying homage to LitMas's distant cousin, Christmas, with two stories you can read in less than an hour about this fascinating holiday. They're both old enough to be classics, although neither of them gets as much attention as the "Night Before Christmas" and "Christmas Carol" set.
Read The Life and Adventures of Santa Claus for a Wacky Santa Backstory
In all this world there is nothing so beautiful as a happy child.
Did you know that the writer of The Wizard of Oz also wrote a Santa backstory in the same universe? No? Then it's time to check out this highly fantastical account of Santa's entire life, complete with woodland fairies, nymphs, and (in the sequel) the same bubbles Glinda uses to travel to Oz. Of course, this Santa saga is far from canon, but it reads like old-timey fantasy fanfic. And who couldn't love a good alternate universe Santa this holiday season?
Read the full The Life and Adventures of Santa Claus here.
Dive into A Pictorial History of Santa Claus for the Real Santa History
If nonfiction dominates your reading list, we'd recommend you give the Public Domain Review's image-laden history of Santa Claus a read. Their thorough history of Santa's look dispels some rumors about the red suit's origin, such as the popular myth that it was created by a beverage company. Their writers also went deep in the archives to pull old Santa looks, and some of them are downright delightful. Don't want to know the man behind the red-and-white curtain? You can always check out the history of Rudolph instead. Either way, knowing the history behind these cultural icons is fascinating.
Read the full A Pictorial History of Santa Claus here.
Want to create a new holiday story with us live? Tune in to our Facebook Live broadcast Thursday at 6 p.m. PST / 9 p.m. EST!