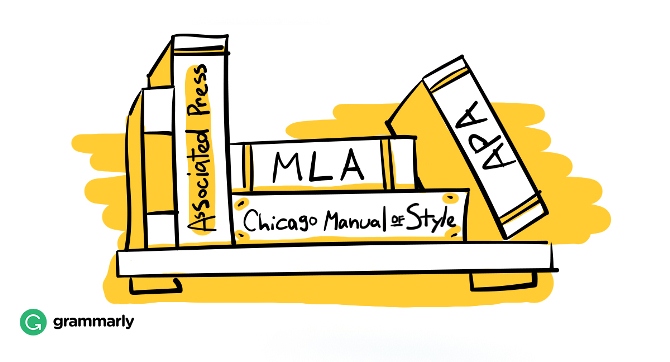 If you don't like to follow the rules, style guides are a necessary evil. They give uniformity and structure to writing and are an invaluable resource when writing papers in university; the skill of writing according to a style guide will also help you in your career. They teach you how to avoid plagiarism by correctly citing works that you've read and obtained information from.
Style guides outline the standards for writing citations and formatting a document. The rules vary among different style guides; the best one to use depends on which publication, organization, or field you're writing for. Four of the most commonly used style guides in universities are:
APA Publication Manual of the American Psychological Association: The standard for educational, social, and behavioral sciences Citations in APA style include the last name of the author and year of publication. APA-style documents almost always have a title page. Sources will be on a "references" page.
Chicago The Chicago Manual of Style: For arts and humanities Citations take the form of footnotes or endnotes. Chicago style doesn't necessarily require a title page, but it does require a bibliography page.
MLA MLA Handbook for Writers of Research Papers: Used for humanities and literature writing Citations include the author names and exact page numbers. MLA style doesn't necessarily require a title page. Sources will be on a "works cited" page.
If you find style guides burdensome now, you may take comfort in knowing that the more frequently you reference them, the less likely you'll need to do so in the future, because the rules may become part of your memory over time. Another option is to use a tool like Grammarly's auto-citations that will do the work for you. No matter how you do it, what matters most is that you reference your work properly.