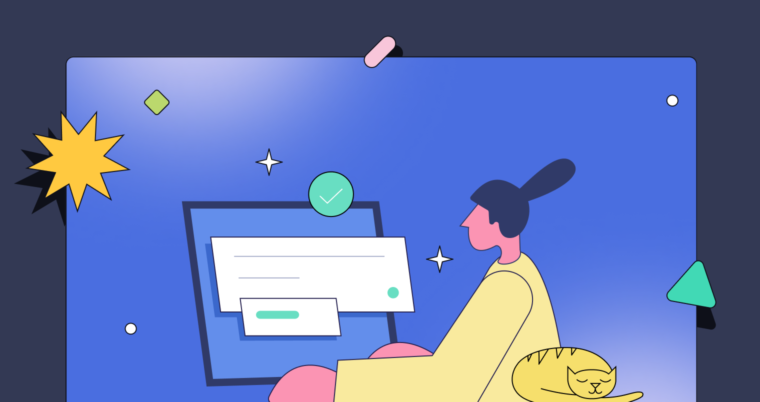 As a small business owner, you know exactly how much work it takes to gain just one customer. Offering first-class customer service along with your product or service is the key to ensuring customers come back for a second purchase or website visit. 
Make your team's writing shine
Grammarly Business helps you stay on-brand
Today, the competition is fierce. More than 70 percent of consumers admit they will move on after just one bad experience. NewVoiceMedia reports that U.S. businesses are losing $62 billion a year on poor customer experiences—up more than $20 billion since 2013. But the truth is, small businesses can't afford even one bad experience. They are not large, global brands backed by 100-night guarantees and no-questions-asked return policies. Small companies get one shot to win customers over, making every interaction that much more critical.
With such high stakes tied to each customer interaction, business owners must deliver exceptional customer experiences. So where should they focus their efforts? Whether it's improving responsiveness, consistency, convenience, or personalizing experiences, businesses need clear and professional communication. Unfortunately, more than 50% of consumers say that unclear communication is the biggest barrier to having a positive customer experience. 
Reaching customers online 
As small businesses focus their customer marketing efforts on online channels, clear and engaging communication is more important than ever. In a survey of 1,000 small businesses from over thirty industries, including agriculture, technology, healthcare, and e-commerce, 71.8 percent use email to communicate with their customers, and 60.8 percent use Facebook. In addition, 78 percent plan to increase spending in digital marketing, followed by 73 percent in social media and 57 percent on email marketing. With the majority of small teams prioritizing social media, email, and digital marketing, there is a significant opportunity for these businesses to not only improve—but differentiate— their communication across channels.
See Grammarly Business in action
Get a closer look at our features
Improving customer communication
What does good customer communication entail? For starters, good communication is effective. It leaves customers with a clear message or leads them to complete an action. Ensuring customer-facing messages come across as intended the first time is critical for small businesses. A recent Accenture study found that businesses could have retained eight out of ten customers lost due to a poor experience if they had resolved their issue on the first attempt.
Here are three ways small teams already strapped for time and resources can win over customers and get their messages across mistake-free:
Convey credibility and competence
Effective communication is about much more than spelling, grammar, and punctuation. But an inadvertent misspelling could convey sarcasm rather than service. Grammarly Business offers real-time suggestions for correctness that ensure your small business puts its best and most professional foot forward from the first contact. 
Create clarity, not confusion
Overly wordy sentences—even if intended to be helpful—can be hard to read and leave customers guessing how that company will resolve their problem. With suggestions to make communications more concise, Grammarly Business can help small teams answer customer questions the first time, cutting down on costly back-and-forth communication.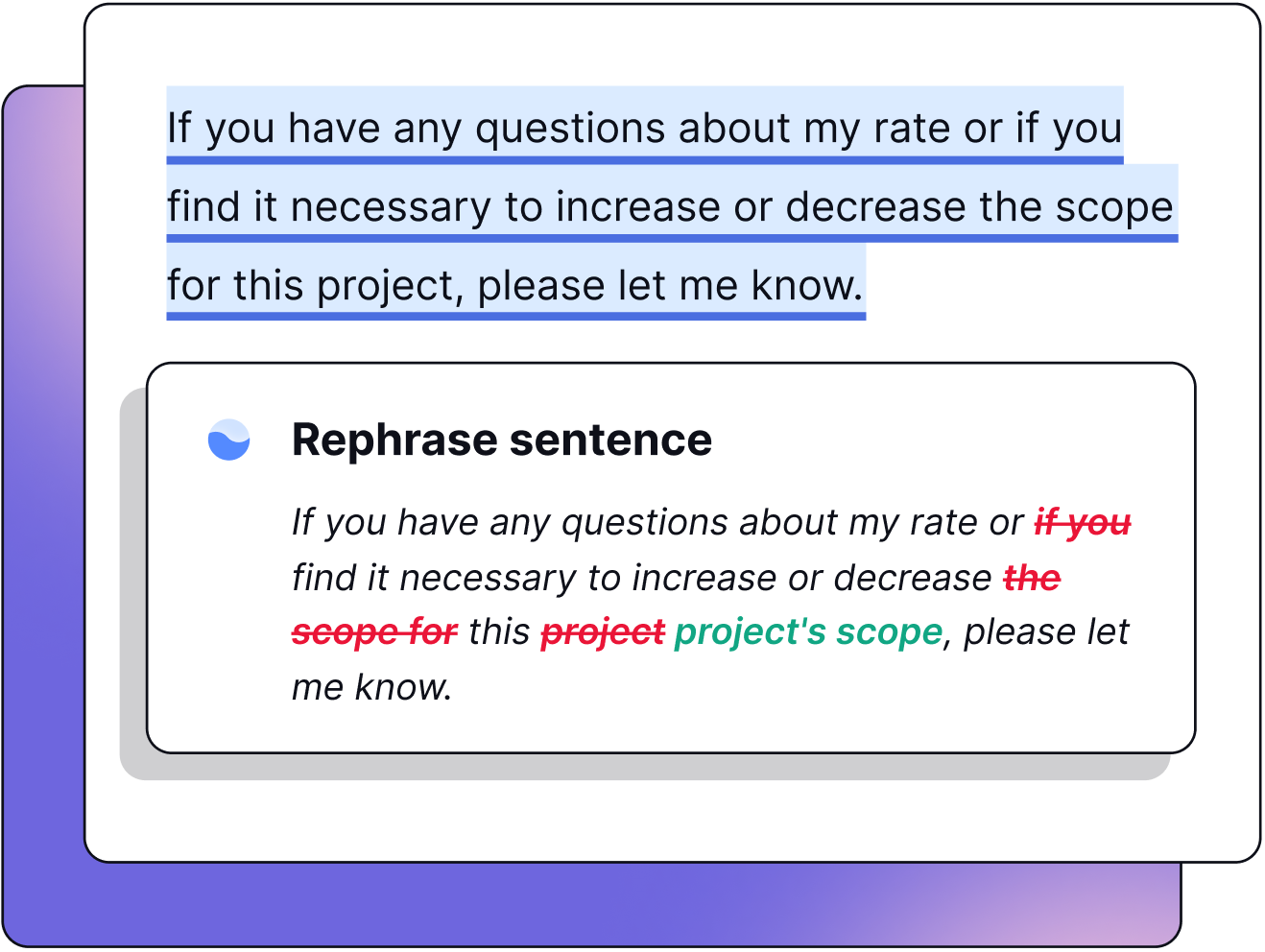 Correspond with consistency
Jargon is exclusive to a particular group. So when your team uses jargon with customers, it can be confusing at best and alienating at worst. Through Grammarly Business style guides, business owners or managers can customize their style guide to flag certain words, such as internal jargon, and recommend preferred terminology. These tailored suggestions apply to all team members to ensure your business is using consistent language. 
Use better writing to connect with customers 
Business owners, founders, and entrepreneurs have their hands full with what feels like a million responsibilities. Grammarly helps them build a connection with their customers. One small business owner uses Grammarly to create engaging communications by leveraging the product's tone detecting feature and vocabulary suggestions.
"I found that a lot of my writing was neutral and straight to the point. But that didn't really work for us,
I needed to convey more emotion in my copy. Now I'm getting a lot more responses whereas before I started using it, it was just like okay . . . guess that's done."

Grammarly helps 30 million people and 10,000 teams write more clearly and effectively every day. Grammarly Business empowers teams to go beyond spelling and grammar with real-time suggestions to instantly improve readability, word choice, writing style, and tone.