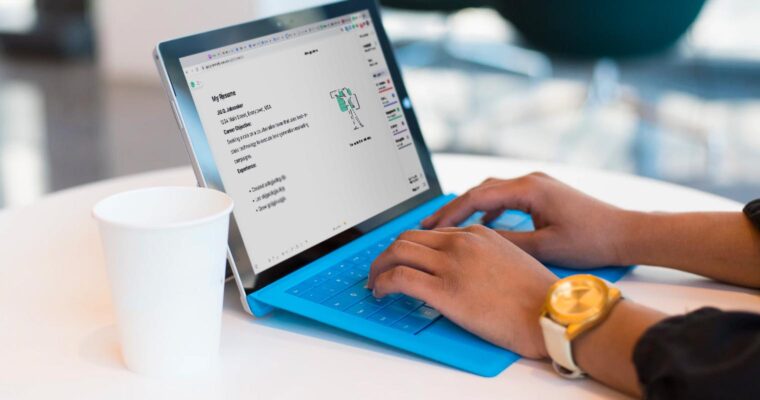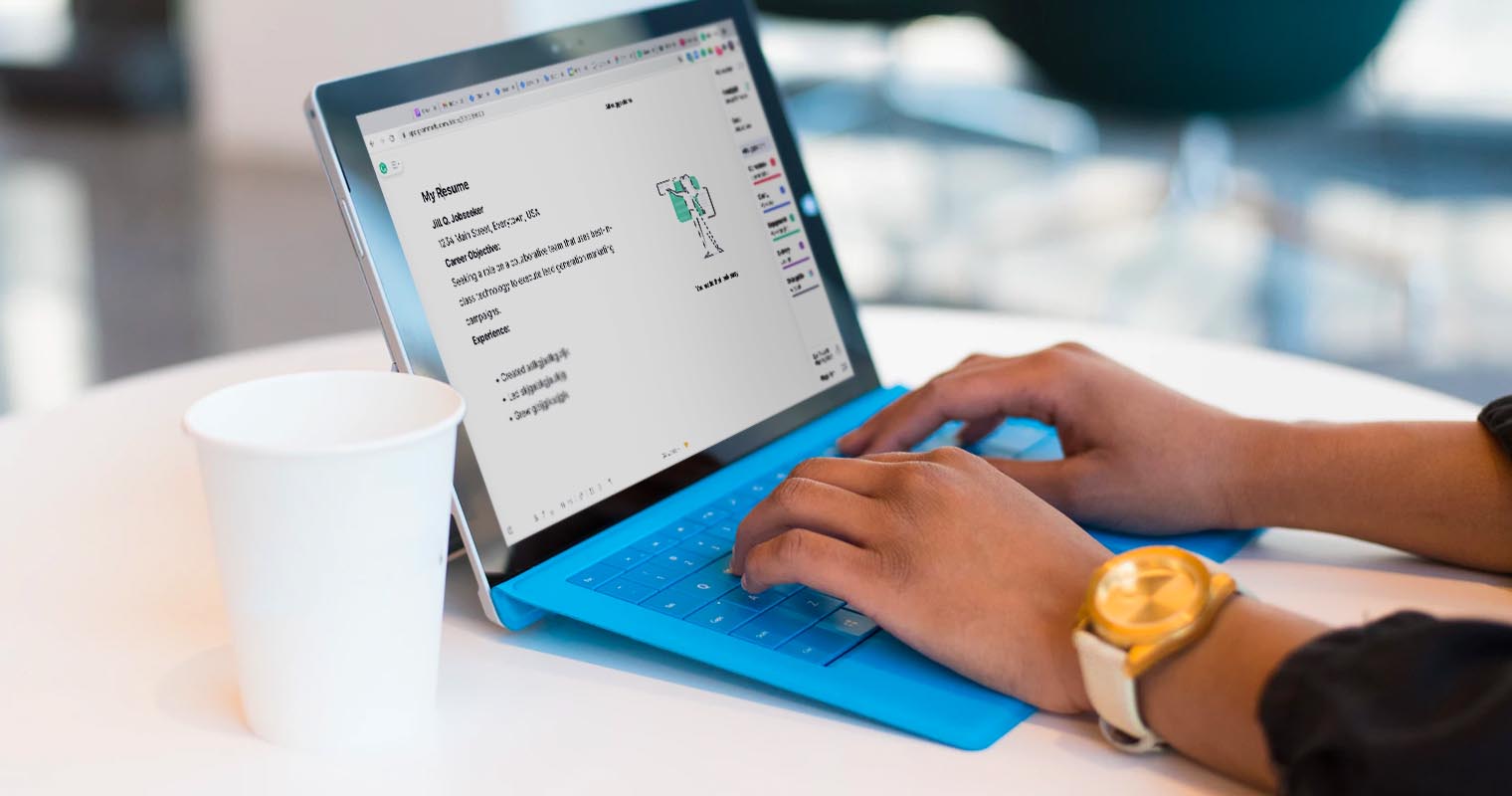 Landing your next job can feel like a job unto itself, in no small part because writing a standout résumé is challenging. You have to format your experience and qualifications in an eye-catching way, choose the right words, and nail the appropriate tone. Fortunately, these are all areas where Grammarly can help make your résumé shine.
Your writing, at its best.
Grammarly helps you give it extra polish
Formatting
Structured formatting not only makes your experience easy to follow but also prevents your résumé from being too lengthy. This is essential for busy recruiters and hiring managers. 
"Recruiters usually only get a minute or less to review résumés, so the ones that are in clear and digestible format leave the best impression," says Lauren Groshong, business recruiting lead at Grammarly. 
Lauren's fellow Grammarly recruiter Mia Carrasco agrees: "The only thing that matters to me about the format is readability." 
Because recruiters only have so much time to understand your entire work experience, there are a few methods for focusing attention on the right information. For instance, it might be time for you to ditch the objective section of your résumé. And it's important to be deliberate about what to foreground for each role.
Lauren and Mia are big fans of bulleted lists. Because bullet points often make information easier to absorb, Grammarly suggests when an overlong idea or dense paragraph works better as a series of bullets and helps you reformat your text. 
To assure top-notch formatting, Grammarly can also spot dates you can make bold, and even ensures you format those dates consistently so your timeline doesn't appear slapdash to close readers.
Word choice
Résumés call for words that are powerful but not outrageous or unrealistic exaggerations. You also want to avoid generic options—such as "good," "fine," or "competent"—to show you're a capable communicator, as well as conversant on the relevant subjects. Specific keywords that tie back to the job description especially matter to recruiters, Lauren notes. So when searching for the right word, consider the job description your jump-off point.
Grammarly's writing suggestions help you zero in on the mot juste in a few ways. With a click, you can pull up a selection of synonyms. Or, Grammarly's suggestions can offer refinements to make what you've written more engaging. For instance, if you're inclined to state that you "led" a project, consider for more specific, compelling verbs that illustrate your accomplishments: "orchestrated," "oversaw," "optimized," or "formalized." 
Clarity
Your résumé may be one in a thick digital stack of competitors, so you can't bank on a recruiter following your career arc through a tangle of winding, confusing sentences.
Grammarly Premium can help you communicate your achievements clearly and succinctly in a few ways. One is clarity-focused sentence rewrites, in which Grammarly detects overly knotty sentences and suggests more straightforward alternatives. So rather than "doing a revision" of your résumé, you might trim some bulk and simply opt for "revising."
Grammarly's readability scores and suggestions can also help you assess and streamline sentences that would otherwise send readers stumbling. 
However, attaining clarity doesn't always mean over-trimming your résumé, especially when that can mean sacrificing details like experiences from long ago in your career. Approaching résumé writing with too much of a "less is more" attitude can also lead you to edit out key accomplishments, which Grammarly's recruiters say are quite valuable. 
"If I'm looking at a managerial candidate, I love to see that they are proud of their team and note any promotions or big achievements," Lauren says. 
Mia adds the same is true for metrics: "I love seeing numbers on a résumé, especially for sales roles. If aspects of your role are quantifiable, share those numbers." Grammarly allows you to do just that—clearly.
Know your audience
Whatever job you're after—be it technical, a product manager role, or a position in marketing—it's wise to customize your résumé for the occasion. 
"The first thing I look for when I pull up a résumé is if their experience aligns with the role they're exploring," Lauren says. Show you're a good fit by centering your relevant qualifications—and by hitting the right tone. 
To this end, Grammarly's tone detector and tone suggestions can make your writing resonate as confident and professional without seeming overly stiff.
Hone writing beyond the résumé
Your résumé may find its way to recruiters through a LinkedIn post or alongside a cover letter. Grammarly can also help sharpen your writing there as well, emphasizing your value as a candidate. You don't want to overlook an opportunity to demonstrate your prowess with words. 
"Previously, I didn't pay much attention to cover letters," Mia says, "but for certain roles, like in marketing and communications, I pay close attention." 
Grammarly does too.