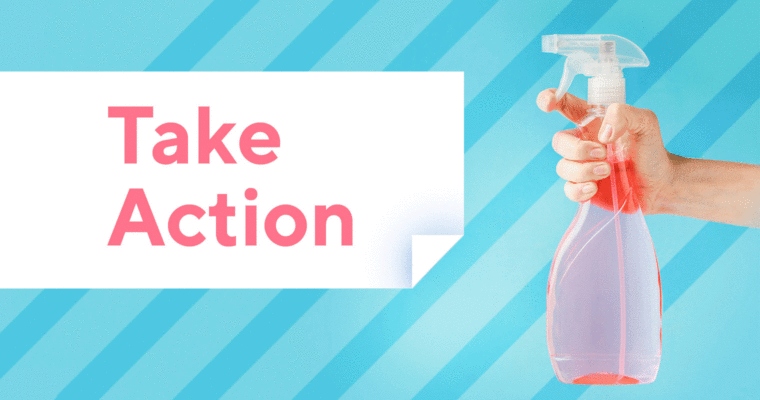 There's never a bad time to tidy up writing that's messy or overly cluttered, but the best time may be right now—which is to say, spring. In fact, that last sentence could use some polish, so let's rework it: Now's a fine time to spring clean your writing. There, isn't that better?
This week, we've explored a variety of practical strategies for writers looking to spruce up their prose. Here are the highlights:
Here's a tip: Want to make sure your writing always looks great? Grammarly can save you from misspellings, grammatical and punctuation mistakes, and other writing issues on all your favorite websites.
The 10 Perfect Pieces of Advice on How to Edit Your Writing
Grammarly fans offered their editing tips, including several for re-examining your draft with fresh eyes: Read it aloud, one said. Edit in multiple rounds, another advised. In fact, numerous fans on Facebook agreed it's wise to give your mind a few days after writing to switch into editing mode.
There were also some timeless reminders to get rid of unnecessary words and to make sure you nail your introduction. As Beth Goehring put it: "Make the first sentence sing. Make sure it's bold and begs the reader to continue. Work on that the hardest. It pays off."
Notably, recruit a human to help edit, and don't rely too much on your word processor's spellchecker. It can miss certain sneaky errors in the form of contextual spelling mistakes—which Grammarly is adept at spotting.
Here Are the 10 Most Overused Words in Your Writing
While we're all for straightforward language, there are times when commonplace words feel bland—and present opportunities to liven up your writing.
Workmanlike adjectives like good, great, and best are all chances to roll out fancier (but not too fancy) alternatives like worthy, wonderful, and perfect..
Words like first, new, and important are also overused—so why not make things number one, modern, and essential instead?
Lastly, we found other, more, and many were often ripe for substitution—as was able, as in, "Are you able to move tomorrow's meeting to Thursday?" Here, some old-fashioned word economy could help streamline; try "can you" instead.

These are the 14 Best Resources to Improve Your Writing
We came up with a slew of recommendations, including several books worth keeping on hand:
Roy Peter Clark's Writing Tools: 55 Essential Strategies for Every Writer
Diana Hacker's A Pocket Style Manual, now in its eighth edition
And Keys to Great Writing by Stephen Wilbers
And we singled out several podcasts, for all those moments—while walking, doing the dishes, or flossing—when you're not at the keyboard:
The Writer Files—for interviews with writers, productivity hacks, and tips about craft
A Way With Words—because you love language, and knowing where idioms come from, right?
I Should Be Writing—a podcast for anyone who's said exactly that, featuring more author interviews, often from the world of genre fiction
Our trove of ideas also included tools to help you organize and stay focused, networks to help you make connections, and other online resources with tips on everything from Instagram posts to getting your work published.
Oh, and did we mention this software that helps you avoid grammar and style mistakes, as well as spelling errors? It's called Grammarly—you may have heard of it. And finally:
4 Easy Ways to Polish Your Writing Now
In your heart, you know that your best writing hits the appropriate level of formality and isn't excessively wordy or full of half-finished ideas or repetitions.
But in practice, it's not always easy to apply those lessons consistently. That's where Grammarly can come in. For repetitive words—like when I keep using the word word here—it can step in and suggest an alternative, like term. It can also help you find and strike of redundant phrasing.
And it can spot unfinished ideas. If you've left a sentence fragment sitting in your draft, Grammarly can suggest fixes to complete your thought.
It can also help you find the right tone. If you tell Grammarly you're writing an email to your boss, for instance, it can helpfully remind you not to begin with the word "howdy." (Guilty. In her mortifying reply, she called me "pardner." Live and learn.)
As you spring clean your writing, make Grammarly a partner today.