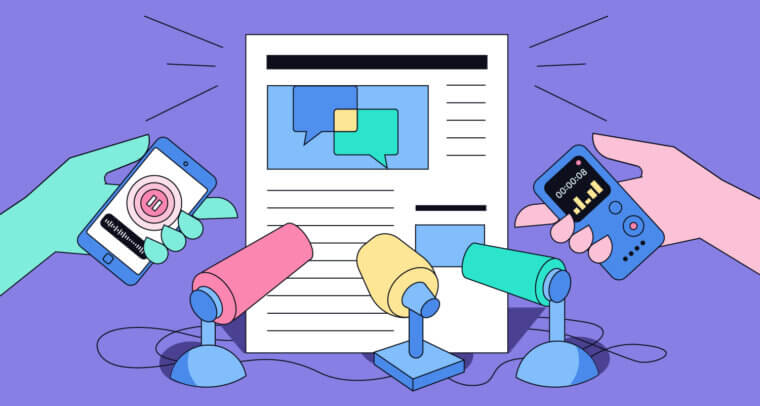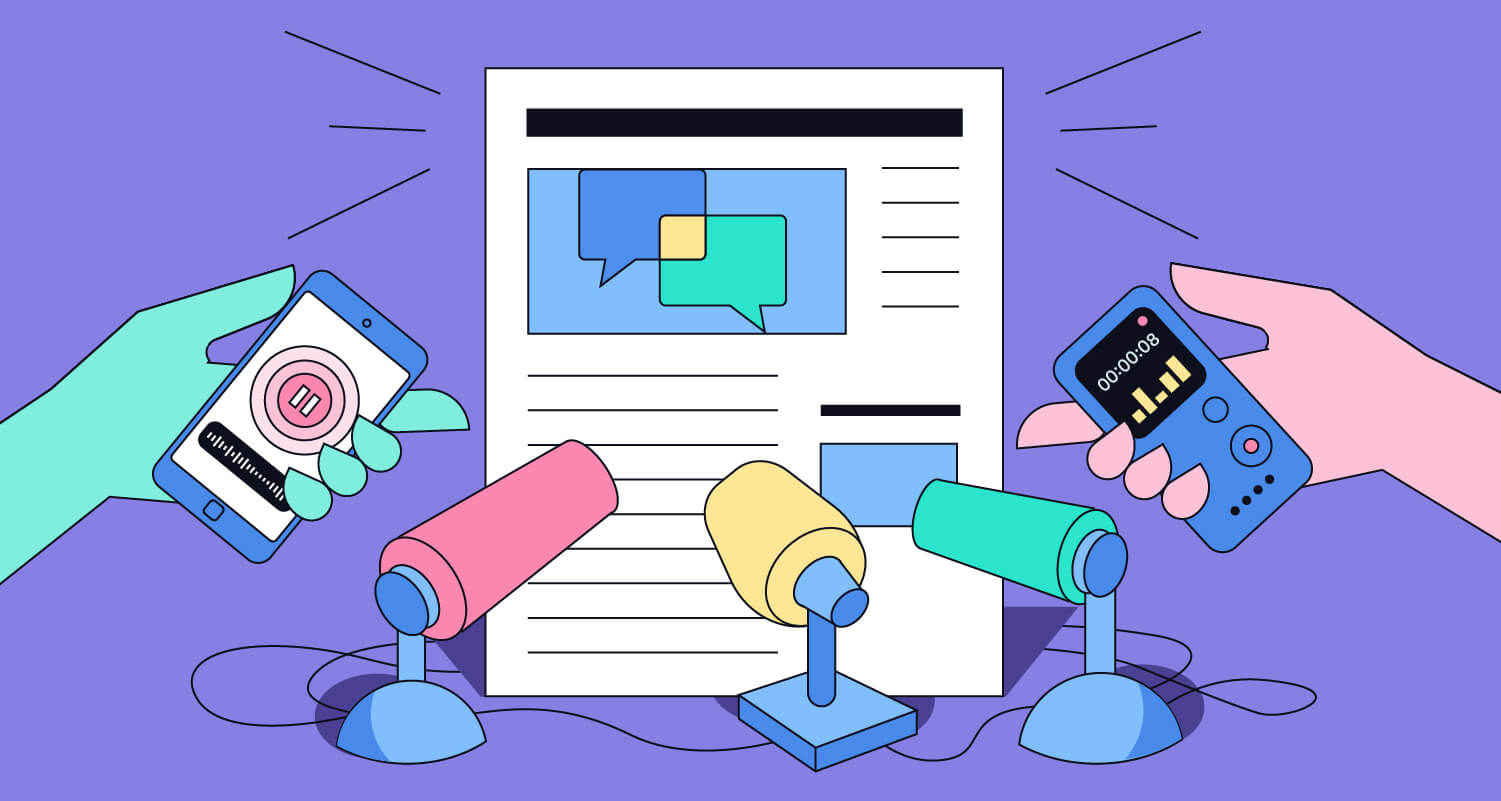 The press release is one of the founding formats of public relations (PR). PR and press releases are essential tools of perception management. Knowing how to write a press release is a vital skill if you want to gain media attention for your business or organization. 
Traditionally, press releases have been distributed to newswires, which then disseminate the information to journalists. Because of press releases' history and the way that they are distributed, they have taken on a standard format. 
Press releases are a way to control the narrative surrounding your brand while gaining organic momentum and reach. In this guide, we'll walk you through how to write press releases for important events or announcements that stand out and gain media attention. 
Give your writing extra polish
Grammarly helps you communicate confidently
What is a press release, and what is its purpose?
A press release is an official statement that an organization distributes to news outlets or the public. It's a formal way to collect all information relevant to a story into a one-page source. A press release's function is to attract media attention. 
When should a press release be created or used? 
Press releases should be created any time an organization wants media attention for a major event. They can also be used to shape the narrative when a company or organization is facing scrutiny. These events could include:
1 Changes in executive-level leadership 
2  Launch of a new product
3 Public and private events 
4 Funding announcements
5 Breaking news
6 Groundbreakings and grand openings 
How is a press release different from other company announcements?
Press releases are more than formal announcements. In journalism and historically accurate writing, a press release is considered a primary source. They are original documents containing official information. Press releases are also different from other announcements because they're written in a specific way, with the objective of being picked up and reported on by media outlets. 
4 dos and 3 don'ts of writing a press release
When you write a press release, it's best to follow traditional guidelines. If you want your newsworthy press release to be picked up by a media outlet, you should follow these suggestions. 
Do consider the angle of your press release
Focus on how your announcement provides value to your target audience. That's your angle (and your hook). When it serves people, it's worth sharing. Conveying a clear perspective or angle will attract more press attention. Consider the outlet you're sending your release to—a television station may respond to a different angle than a public radio station or a newspaper. 
Consider how your story impacts the community. Is there any controversy around this event? Is there progress being made to address a specific problem? How might your press release evoke an emotional response from the reader? 
Do include the five Ws
The five Ws are who, what, when, where, and why. This is the most important information in the press release. Important information should be shared early in your press release so that the journalist reading it doesn't have to search for vital details, such as when and where the announcement or event is taking place and who will be there. 
Do use keywords
If your press release is sent out by a distribution service, it will usually be searchable across the web. These distribution services also send your press release directly to journalists' inboxes. Using keywords in your headline and summary will make your press release show up on search engines and make it easier to find key information.
Do hyperlink or source any references you cite
If you use any references in your press release, use anchor text to hyperlink the source. You might choose to reference data, quotes, or other information that needs to be cited. Journalists will often ask where you got your information or for the source of your data, so putting that information up-front will answer those questions before they're asked.
Don't go long* 
Press releases should be clear and concise. Journalists don't have time to read multiple pages, especially when they receive dozens of press releases a day. 
*An exception to this rule includes press releases whose goal is to convey complicated and nuanced information, such as those announcing a medical study, a technological breakthrough, etc.
Don't forget to edit
Press releases are formal, professional documents. You don't want your press release to have any mistakes. Thoroughly revise and edit your release before sending it, keeping an eye out for typos, misspelled names, incorrect dates, and missing information. 
Don't be redundant
Each component of your press release is another chance to convey your angle and show that your event is newsworthy. Avoid making your headline, subhead, and first sentence the same. The paragraphs in your press release should each contain unique information and should easily flow together. 
How to write a press release
Adhering to the typical press release outline shows media outlets that your organization is professional. The standard structure also makes it easier for journalists to quickly find the information that they're looking for. Let's dive into the types of press releases and what each kind should include. 
Press release outline
A press release is essentially one page of news that follows a traditional outline. It should be between 200 and 500 words. Here's a standard press release outline. 
1 Headline
2 Date of publication
3 Contact information
4 Summary
5 Intro paragraph
6 Detail paragraphs
7 About
8 ### 
What are the different types of press releases?  
Product launches and updates
A product launch is a great time to create a press release. It allows a company to control which information about their product goes out to the public and generates excitement for their latest innovation. Always include a high-quality photo of the product in a product press release.
Examples: 
Apple Unveils New Apple Watch Pride Edition Bands

Coding Dojo Launches Part-Time Online UX/UI Program to Upskill Working Professionals

Genesis Delivers First GV60 Electric Car in the US
Event announcements or invitations 
Press releases can be used to announce both public and private events. Whether it's a summary of a private charity event or a public announcement of an upcoming grand opening, an event press release can contribute to an organization's image and brand recognition. 
If the event is open to the public, include a clear call to action and distribute your press release at least two weeks before the event. Play up highly visual aspects of the event through images to garner more interest. 
Examples: 
Jeni's Splendid Ice Creams—a Midwestern Favorite—Opens Its First San Diego Shop

Bonnaroo Releases Full Schedule

Lupus Charity Walk Raises $1M for Research

Organization Helps Housing-Insecure Families Find Permanent Homes
Branding updates
A branding-update press release shows the public how and why your organization rebranded. Include a quote from your organization's leadership to help convey the intentions of the rebrand. You can take a rebrand press release one step further by making it interactive. Don't forget to include images of the new brand identity. 
Examples: 
Dunkin' Donuts Is Now Dunkin'

Google Becomes "Alphabet" in Massive Rebranding

Cystic Fibrosis Foundation Gets New Logo
Organizational changes
Press releases for organizational changes may include new C-suite leadership, partnerships with other companies, mergers, and acquisitions. Organizational changes can be perceived in different ways depending on the organization's history and coverage surrounding the change. A press release is the easiest way to tell your organization's story. Include quotes from key players in the change. 
Examples: 
M&M's and Adidas Team Up for New Sneaker Drop

Blueprint Medicines Elevates Two Talented Leaders to Its Executive Team

Microsoft to Acquire Activision Blizzard to Bring the Joy and Community of Gaming to Everyone
Awards 
Award announcements bolster your company's reputation. Use keywords and superlative adjectives to emphasize your accomplishments in your headline. Award press releases can also be used to create buzz if your organization is seeking or has recently been awarded funding. 
Examples: 
Ologies with Alie Ward

Wins Webby's Best Podcast Host

Korean Auto Manufacturers Lead the Way in Vehicle Dependability, J.D. Power Finds

Fresh Air with Terry Gross

Wins Peabody Institution Award

Plastic Upcycling Startup Novoloop Raises $10M
Breaking news
Press releases' succinct, formal format encourages you to simply state the facts and provide clear explanations without using overly emotional language, even when announcing difficult breaking news. In fact, the first press release ever distributed back in 1906 covered a tragic railroad accident. 
Examples: 
EPA Announces Coronavirus (COVID-19) Resources for State, Local, and Tribal Governments

Powerful Earthquake Shakes Southern Peru

Japan to Resume Tourism in June

Sophie Masloff, Former Mayor of Pittsburgh, Dies at 96
8 things all press releases should have
1

Headline
Since media outlets receive hundreds of stories per day, you'll need a killer headline for your press release to stand out. To create a standout headline, try some of these approaches:
Reference interesting data

Speak directly to the reader

Ask a question

Include keywords

Use numbers

Answer a question

Apply alliteration

Add value
2

Date of publication
Most press releases simply put "for immediate release" in the date of publication field, but that isn't your only option. If you have an upcoming event, you can always send out your press release early and instead list the date you'd like it to be released.
3

Contact information 
The contact information field on the press release should list your organization's public relations liaison. This field should include their name, job title, email, and phone number.
4

Summary 
The summary falls above the body of the press release but below the headline, contact information, and date. The summary is one to three bullet points or an italicized paragraph of two to three sentences relaying the most important information. Keep it succinct.
5

Intro paragraph
The first paragraph, or intro paragraph, should start with the location of the event and introduce what the press release is about. Media outlets are looking for a newsworthy announcement and for three of the five Ws—when, where, and why. 
6

Detail paragraphs 
You can include one or two detail paragraphs that share facts and figures, more details, or a quote from a relevant organization member. Pick only one or two crucial quotes or statistics that are truly newsworthy. You can use the third paragraph to also relate your press release to a current news event to make it timelier and more relevant. 
7

About 
Also called the boilerplate, the about section is where you tell the press about your company. This section should be two to four sentences and include the last two of the five Ws—who and what. Include the name of your organization and its mission statement, founding dates, and company size. 
8

### 
Traditionally, three pound signs have been included at the end of a press release to indicate the end of the press release content. The signs were used to let wire services know that there wasn't another page and tell journalists that they didn't need to wait around for another page. Nowadays, these symbols aren't technically necessary, but many writers still follow this format out of respect for the tradition. 
Press release FAQs
What is a press release?
A press release is a formal statement distributed to media outlets to provide official information to the public. A press release is considered a primary source. 
When should you write a press release?
You should write a press release for important, newsworthy events that you want publicized. 
Product launches and updates

Event announcements or invitations 

Branding updates

Organizational changes

Awards 

Breaking news
What are the key components of a press release?
The key components of a press release are:
1 Headline
2 Date of publication
3 Contact information
4 Summary
5 Intro paragraph
6 Detail paragraphs
7 About
8 ###