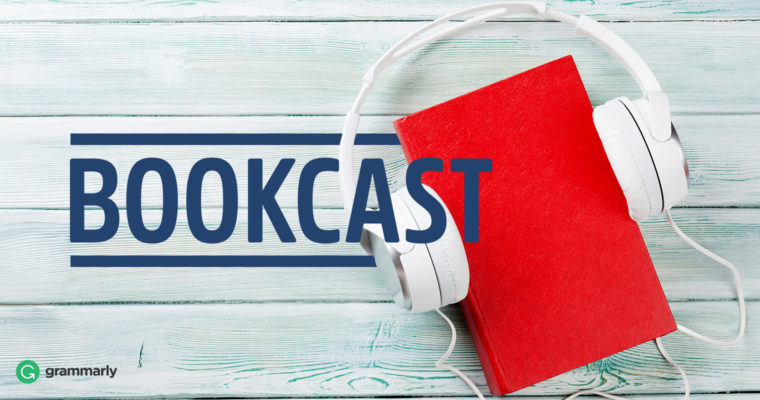 Is life getting in the way of your book habit? The more hectic your schedule, the harder it is to find time to indulge in your favorite work of fiction.
Fortunately there's a new invention called a "podcast" that may just satisfy your craving for juicy storytelling. As an audio-only experience, podcasts can be enjoyed at times when it's simply not practical to read a book—like while driving a car during your morning commute, standing squished against strangers in a bumpy train car, or working at your computer.
If you're ready to be whisked away to realms of imagination, learning, and exploration, here are eight incredible podcasts you're sure to love.
1

Myths and Legends

For those who love a good fantasy, Jason Weiser's Myths and Legends delves into the rich and bizarre realm of world folklore.You'll meet wizards and princesses, gods and dragons, and learn the fantastic (and often surprising) origin stories of your favorite fantasy characters before Disney got ahold of them. Weiser's insightful storytelling and melodious voice will carry you off to magical lands and keep you coming back for more.
Couldn't be more in love if I tried. @mythpodcast #mythpodcast #mythsandlegends #greatstor… https://t.co/mHY1ZL4wJ0 pic.twitter.com/udlsQTjw70

— Chenoa Loves Hair (@chenoaloveshair) March 22, 2016
2

The Black Tapes

As an investigative documentary series, The Black Tapes is a modern-day War of the Worlds—convincingly blurring the lines between real-life and fiction. The show follows journalist Alex Reagan and paranormal expert Dr. Richard Strand as they investigate Strand's mysterious unsolved cases. In their search for truth the duo encounter strange disappearances, occultic geometry, and portals to hell. Fans of sci-fi, mystery, and public radio will revel in this gem of a show.
Serial meets X-Files: the #blacktapespod is the most imaginative podcast since CBC's brilliant Wiretap. https://t.co/be7zE9yvW6

— Miles Weafer (@miles_weafer) May 14, 2017
3

LeVar Burton Reads

Need to get your short story fix? For countless years fans have been begging LeVar Burton to create a Reading Rainbow for adults, and the gods of fiction have finally smiled down on us with LeVar Burton Reads.

Burton selects his favorite short stories from various genres . . . which he then reads to you, whereby fulfilling one of your greatest childhood fantasies (or is that just me?).

The warm, soothing tones of his voice will melt away the stress and anxiety of daily life, and the thirty- to sixty-minute run time is perfect for your commute.
I started my week listening to @levarburton read me a story during my commute and I swear it has made all the difference.?#LevarBurtonReads

— lacie kopez (@KacieFriday) August 7, 2017
4

The Grift

Lovers of true crime, this one's for you! Journalist Maria Konnikova takes us deep into the world of con artists and their victims. Each episode of The Grift focuses on the incredible life and crimes of an infamous con artist. From the greatest card sharp alive, to a master art forger, to the schemer behind a $450 million Ponzi scheme, you'll get a peek inside the minds of these expert deceivers and leave with as many questions as answers. It's a cocktail of deception, power, and charisma that goes down smooth.
#TheGrift pic.twitter.com/8NuCZ06Ap9

— Panoply (@Panoply) April 28, 2017
5

Modern Love

Based on the popular New York Times column, the Modern Love podcast dwells at the intersection of drama, romance, and the personal essay. The stories featured explore love and relationships, heartbreak and joy, with a vulnerability and intimacy that's often heart wrenching.

Most episodes run twenty to twenty-five minutes and feature an essay lovingly read by an actor or personality (Kristin Chenoweth, Margaret Cho, and Judd Apatow, to name a few), plus an insightful follow-up with the essay's author.
Swooning over this week's #modernlove podcast about #bigtalk. Hint: It's huge! https://t.co/gHSHneDA2M #intuition #matchmakers #datingtips

— Kelleher Intl (@kellehermatch) March 24, 2017
6

Fictional

Another must-listen series from the creative genius behind Myths and Legends, Fictional transports us into the world of classic literature—but with a twist. Weiser features books that are difficult reads but tells them in a modern, conversational voice that's easy for modern ears to follow.

Whether you're already a fan of Jane Austen, Shakespeare, and the adventures of Sherlock Holmes, or if you've had difficulty getting comfortable with these texts, this podcast brings new life to classic stories.
@fictionalpod thx for doing a Sherlock story so quickly! Loved it! Keep up the great work, already loving this podcast!

— Joel Mendez (@JoeDiddy99) August 23, 2017
7

Lore

If you're a fan of horror, folklore, history (or just plain having your pants scared off) you'll find a new favorite in Lore. This award-winning podcast tells the spine-tingling true life stories of the ghosts, monsters, curses, tragedies, and altogether unexplainable phenomena that have haunted human history. So grab a mug of cocoa and a blanket, and lean a little closer to the campfire—the show's tagline, "Sometimes the truth is more frightening than fiction," does not disappoint.
I'll be honest, this @lorepodcast story truly creeped me out and I thought I was immune at this point. ??? #podcast #mystery #lore #folklore https://t.co/5PQ4osQz6D

— Brook (@brook_podjunkie) August 22, 2017
8

Rabbits

Another compelling docudrama for those whole love a good mystery, Rabbits resides in the same world as The Black Tapes—full of shady characters, conspiracy theories, and the unexplained. Carly Parker takes us into the world of ARGs (Alternate Reality Games) as she searches for her best friend, Yumiko, who has disappeared while playing a dangerous game known only as "Rabbits". But as Carly's quest unfolds, the rabbit hole begins to go much deeper than expected.
This made weeding, baking and cleaning thrilling! Fascinating podcast! #rabbits https://t.co/4KuEvdtYSj

— Erin Conkin (@ErinConkin) August 1, 2017