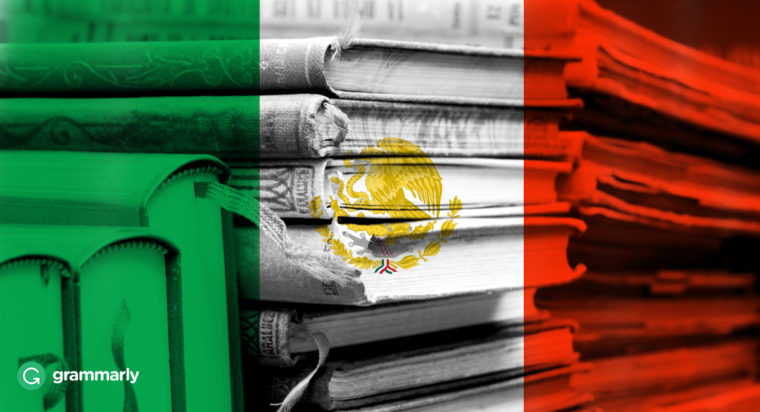 No matter where you are, Cinco de Mayo is a day to celebrate Mexico's country, culture, and misunderstood military history. The holiday doesn't mark Mexican Independence, as is commonly thought in other countries that break out the margaritas in honor of May 5—instead, it recognizes Mexico's unlikely victory over the French in 1862.
Cinco de Mayo is a great excuse to dive into Mexican culture. So in honor of May 5, here are five books by Mexican authors to get you started, plus one more for good measure.
The Labyrinth of Solitude
The Labyrinth of Solitude, by Octavio Paz (El laberinto de la soledad, 1950) Ironically, first up isn't a novel at all: it's a book-length set of essays on what makes Mexico Mexico. Winner of the 1990 Nobel Prize for Literature, Paz meditates on Mexican identity through ideas of solitude, colonialism, indigenous vs. Spanish roots, death, and fiesta—and explores how they all fit together, from Day of the Dead celebrations to politics. Later editions include his essays on the 1968 massacre of Mexican students and Mexico-US relations.
Pedro Páramo
Pedro Páramo, by Juan Rulfo (Pedro Páramo, 1955) A man searches for his father in a town "at the very mouth of hell," where even the inhabitants may be no more than spirits. Considered by some to be the book that started magical realism—and by Gabriel García Márquez to be the inspiration for One Hundred Years of Solitude—this is a tale of ghostlike memories, tyrannical landowners, and a land and people haunted by powers and passions beyond their control.
The Death of Artemio Cruzo
The Death of Artemio Cruzo, by Carlos Fuentes (La muerte de Artemio Cruz, 1962) A corrupt old man on his deathbed recollects his life in flashbacks. While living, Artemio had his fingers in many pies: the Mexican Revolution, the emerging new government, economic dealings with gringo speculators, loves, hates, and a hidden will. Alternating between internal tensions and the broader world, Fuentes explores a body facing its final breaths.
Palinuro of Mexico
Palinuro of Mexico, by Fernando del Paso (Palinuro de México, 1977) Meandering, mystical, and as medically precise as Gray's Anatomy (the textbook, not the show), this book is easier to describe as an encyclopedia than a straightforward novel. Some highlights: mythology, Virgil, a medical student and his lover (who is also his cousin), a pile of bones, almost-animate objects, satirical digs at politics and advertising, and more than a touch of surrealism. Sound overwhelming? Dive into the writing: you won't want to get out.
The Savage Detectives
The Savage Detectives, by Roberto Bolaño (Los detectives salvajes, 1998) So, Bolaño is technically Chilean. At least, that's where he was born. But he spent years of his youth in Mexico and, as far as books about Mexico go, TSD brings the capital and the country to life. There's crime, youth culture, underground literary movements, historical events, the drudgery of existence over two decades, and some great Mexican authors thrown into the mix.
The Story of My Teeth
The Story of My Teeth, by Valeria Luiselli (La historia de mis dientes, 2012) A baby is born with four early teeth and a coat of fur, and grows up to become an auctioneer and a collector intent on telling the story of his teeth. That means the ones in his own head, but also, he claims, the mighty molars of folks like Plato and Virginia Woolf. In addition to teeth, he collects knowledge, straws, literary allusions, and stories—and his unique style of narration, light egomania, and possible unreliability make this novel an exploration of truth and fiction, as well as a literary adventure for the reader.
Whether you're Mexican, study Mexico, or just want a deeper level of understanding of the culture, any and all of these books will give you a powerful story and a link to Mexican history and literature. What better way to deepen your celebration of Cinco de Mayo?