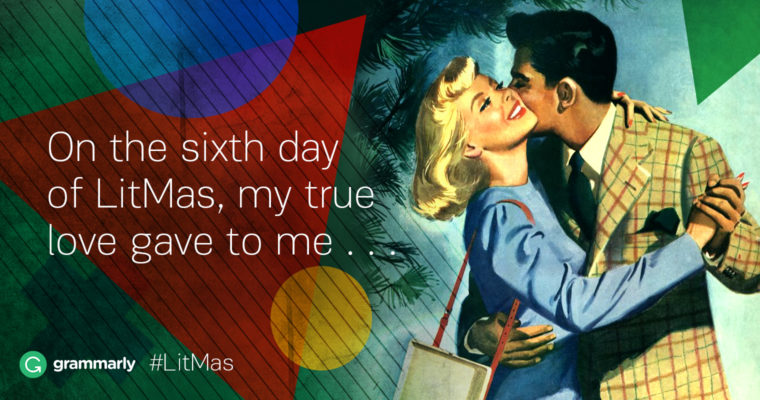 Merry LitMas!
Just kidding, we're only on the sixth day of LitMas, so we haven't finished giving you gifts of well-read knowledge yet. Today, we're departing from booklists and reading tips for something you can tap your toes to. That's right, we've created a playlist of tunes inspired by famous works of literature. And we have to admit, we love the creativity behind all of these bookish songs.
1 Christmas at Hogwarts by Harry and the Potters
We're starting with a classic literary band, Harry and the Potters! Although it was hard to choose just one song from their Christmas-in-the-wizarding-world-themed album, this short but sweet number rose to the top. Fun fact: if their name wasn't enough to suggest a literary connection, this powerhouse group once played at the New York Public Library! Absolutely magical.
2 Narnia by Steve Hackett
What's more festive than The Chronicles of Narnia? This lovely ode to C. S. Lewis's fantasy masterpiece is certain to set you in a bright and cheery mood, even if it describes eternal winter and lost children.
3 The Ballad of Bilbo Baggins by Leonard Nimoy
You read that right, Leonard Nimoy once recorded a two-minute-21-second ballad about the merits and trials of Bilbo Baggins. We don't think we need to say much more here, since this is obviously an instant nerd classic.
4 Atticus by The Noisettes
Harper Lee's passing this year was a tragedy for the literary world. Luckily, some great artists have commemorated her work, so remembering her can be as easy as listening to a track. This tribute from The Noisettes is light, sweet, and beautiful, just like the novel it references.
5 Gold by Imagine Dragons
Ok, we have to admit that this entry is slightly stretching the definition of literary. Imagine Dragons based this track loosely on the Midas myth, without referencing any one author or work. But hey, what's the holiday season without a little fun?
6 Wuthering Heights by Kate Bush
Although the reference may be obvious, this song probably captures the emotions of its reference work better than any other on this list. Kate Bush has been listed as an influence for a number of current artists, and this hit shows what a powerhouse she is.
If you'd like to listen to more literary jams, we made a Spotify playlist with a few of our favorite bookish tunes. Did we forget any of your favorites?