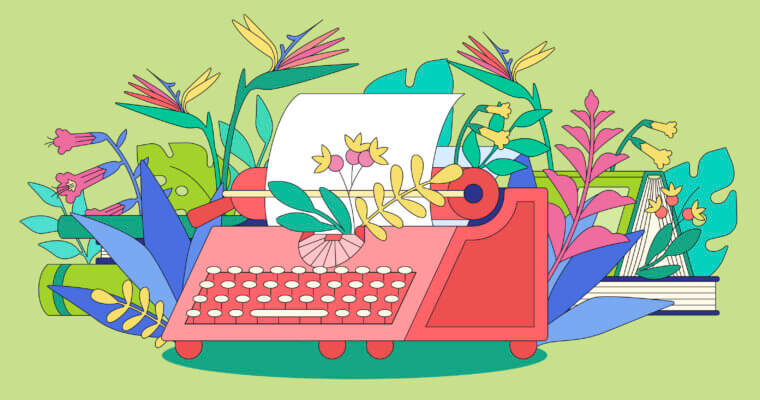 Hispanic, Chicano, and Latinx writers in the United States represent a rich, diverse, and important part of American literature.
Most of the writers on this list, whether fiction writers, poets, or journalists, often draw from the culture of their family's country of origin: Cuba, Mexico, Panama, and Peru, among others, to tell their stories. Some of the common threads that tie these writers together are their search for identity, their representation of the immigrant experience, and the difficult, sometimes heartbreaking, other times humorous, process of assimilation to American culture.
What many of these writers offer are windows into what it means to be from multiple places, experiences of crossing the border, growing up multilingual, and, in some cases, the empty space their original homes have left in their hearts.
The great Colombian writer Gabriel García Márquez once said he wrote from nostalgia. While that might not be the case with all of these writers, all of whom are American, it is certainly true about their search for a place that exists between two countries, between cultures. 
Regardless of their background and genre, these writers are helping to expand our understanding of who we are as a diverse country and demonstrate that the literary contributions of Hispanic/Chicano/Latinx writers have grown exponentially over the past few decades.
This is by no means an exhaustive list. Instead, it is a brief introduction to the diversity of the Hispanic/Chicano/Latinx experience and the influence these writers have in contemporary American literature.
Elizabeth Acevedo
(1988–)
Born to Dominican immigrant parents and raised in Harlem, Acevedo is the author of the New York Times bestseller, The Poet X, a young adult novel written in verse, which won over a dozen literary awards including the Pura Belpre Award and the National Book Award for Young People's Literature.
The Poet X is the story of Xiomara Batista, a fifteen-year-old Dominican immigrant living in Harlem who loves writing poetry. Xiomara's story is about the struggles of a young Afro Latina finding her place as an immigrant and dealing with a number of issues including a stifling mother and strict religion.
The book is a testament to Acevedo's talent as a poet. She competed in her first poetry slam at age fourteen at the Nuyorican Poets Cafe and has performed at Madison Square Garden, Lincoln Center, and the Kennedy Center of the Performing Arts.
Benjamin Alire Sáenz
(1954–)
Born in a small farming village outside of Las Cruces, New Mexico, Sáenz is the first Hispanic/Chicano/Latinx winner of the PEN/Faulkner Award and a recipient of the American Book Award.
He is the author of numerous poetry books, short story collections, novels, and young adult and children's books. His young adult novel Aristotle and Dante Discover the Secrets of the Universe, about the unique friendship between two boys, garnered immense critical success as "a tender, honest exploration of identity and sexuality."
Whether it's his children's books, poetry, or novels, Sáenz's work examines a plethora of contemporary issues from a Latinx perspective, including how people struggle to find their place in the world.  
Isabel Allende
(1942–)
Born in Peru, Allende is a Chilean American writer. She began her writing career as a journalist. It wasn't until after she fled Chile in 1975 during the Pinochet dictatorship that she began writing the fiction that she'd eventually become most known for.
Her first and perhaps most well-known novel, The House of the Spirits, incorporates aspects of magical realism and tells the story of four generations of the Trueba family. The novel was a commercial success and made her a literary star.
Since then she has published dozens of fiction and nonfiction works, including the historical novels Daughter of Fortune and Portrait in Sepia, which have strong female protagonists. Allende's stories parallel her own life, where women figure in important roles.
She has received dozens of awards including the Presidential Medal of Freedom and is considered one of the most widely read authors in Spanish. 
>>Read More: 20 Women Who Paved the Way in Writing
Rudolfo Anaya
(1937–2020)
Anaya, born and raised in New Mexico, is considered the father of Chicano literature. His novel Bless Me, Ultima became an instant classic and has sold over 300,000 copies with twenty-one printings. 
Bless Me, Ultima is about a young man coming of age under the mentorship of a curandera, or healer, in a small town in New Mexico. The book is part of a trilogy that includes the books Heart of Aztlan and Tortuga.
Anaya published dozens of novels, nonfiction works, children's books, poetry, and plays. He is also the author of the Sonny Baca book series, about a private detective in New Mexico.
Anaya was a cultural icon for Chicanos and of the literature of the Southwest. He was also one of the first Chicano writers to incorporate Spanish in an English language book and address Hispanic/Chicano/Latinx cultural themes in a work of fiction.
Natalie Scenters-Zapico
(
1988–
)
Scenters-Zapico is the author of two powerful books of poetry, Lima :: Limón and The Verging Cities. 
Her poems focus on her own experiences growing up in El Paso, Texas, and Ciudad Juárez, Mexico—two cities divided, but which she sees as one. This duality is also represented in the violence and tenderness of many of her poems.
A graduate of the University of Texas at El Paso and the University of New Mexico, Scenters-Zapico says her poems are a love letter to these communities. Her poems explore and juxtapose English and Spanish in a beautiful and powerful way, and deal with the real and the imagined, terror and hope. 
Daniel Alarcón
(1977–)
Daniel Alarcón is an award-winning writer and radio producer of Radio Ambulante, a podcast by NPR. He was born in Peru and raised in Alabama. 
His first book War by Candlelight, a collection of short stories, was a finalist for the 2006 PEN/Hemingway Foundation Award. His most recent short story collection, The King Is Always Above the People, was longlisted for the 2017 National Book Award.
Alarcón's narratives are deep, human stories populated by unforgettable Hispanic/Latinx characters dealing with issues ranging from immigration to crushed dreams, gang violence, and so much more.
Sandra Cisneros
(1954–)
If Rudolfo Anaya is considered the father of Chicano literature, Sandra Cisneros is its madre absoluta. Born in Chicago to Mexican parents, Cisneros writes in a way that is often experimental but always packed with honesty, addressing issues of place both geographically and metaphorically.
Her famous young adult novel The House on Mango Street transcends genres; people of all ages and backgrounds have read and enjoyed it. Its themes and ideas are universal yet centered on the duality of Cisneros's own life—divided between Mexico and the US. 
Her award-winning novels and stories examine feminism, sexuality, Chicano identity, place, gender, ethnicity, and more. 
Lin-Manuel Miranda
(1980–)
A Grammy- and Tony-winning playwright, actor, singer, and songwriter, Miranda was born in New York to Puerto Rican parents.
His first musical, In the Heights, which he wrote during his sophomore year of college, went on to win four Tony Awards including Best Musical. 
He wrote the songs and starred in his 2015 musical, Hamilton, which won eleven Tony awards, including Best Musical, and also received the 2016 Pulitzer Prize for Drama.
Miranda's musicals feature people of color and blend together hip-hop, rap, and salsa music, which reflect his own Nuyorican (New York City–based Puerto Rican) roots. His songs are charged with joy and humor as well as politics. 
While Hamilton was a Broadway sensation, Miranda made efforts to make it viewable to the general public and keep the historical narrative real while managing to entertain everyone from teenagers to politicians (for one, Barack Obama was a fan). 
Gabby Rivera
(
1982–)
Born in the Bronx of Puerto Rican descent, Rivera often addresses her own experiences as a queer second-generation American Her young adult novel, Juliet Takes a Breath, is a coming-of-age story where the protagonist learns to embrace her own identity as a queer Latinx. She is also the author of the Marvel Comic book America, which stars Marvel's first Latinx LGBTQIA+ character. 
Rivera is an LGBTQIA+ activist, focusing on the importance of finding joy in the Latinx queer community. To that end, she started a podcast last year, Joy Revolution, where she talks with members of the community about finding joy in their professional, personal, and spiritual lives. 
>>Read More: 17 Contemporary LGBTQIA+ Writers to Read Now
Juan Felipe Herrera
(1948–)
Herrera was the first Hispanic/Chicano/Latinx US Poet Laureate. Born to Mexican farmworkers, he grew up among the fields of Californian agricultural land, from which he draws much of the inspiration for his writing. 
He is the author of fourteen collections of verse, including Half the World in Light, which was awarded the National Book Critics Circle Award for poetry in 2008. He has also published books of prose, short stories, young adult novels, and children's picture books. 
Critics have called his work a truly hybrid form of art that often addresses social issues and immigration. Herrera has been involved in community activism, teaching in prisons, colleges, and art spaces.
As a poet laureate, he created the anti-bullying poetry project, i-Promise Joanna/Yo te Prometo. 
Margarita Engle
(1951–)
Engle is a Cuban American poet and author born in Los Angeles. Most of her young adult and children's books are written in verse and are often influenced by her Cuban heritage and her appreciation of nature. From 2017 to 2019, she served as the Young People's Poet Laureate.
She was the first Latinx to win the Newbery Honor, for her book The Surrender Tree: Poems of Cuba's Struggle for Freedom, a lyrical, haunting book in verse about Cuba's history and one of the country's national heroes: Rosa Castellanos, known as Rosa la Bayamesa.
Engle has published over two dozen books, most of which have been awarded a number of prizes. Her recent book for children, A Song of Frutas, is a rhythmic picture book about a girl visiting her grandfather who is a singing street vendor in Cuba.
Cristina Henríquez
(1977–)
Henriquez is a Panamanian American writer born in Delaware. She began writing in a journal for a boy she liked in high school, but eventually realized she was writing for herself.
She earned her MFA at the Iowa Writers' Workshop, where she says she presented stories set in the US because she didn't believe stories about Panama would be as acceptable. 
Her book, Come Together, Fall Apart is a collection of short stories that explore Panamanians' issues of identity. Her novel The World in Half focuses on a young woman from Chicago who travels to Panama to meet her family. Her latest fictional work, The Book of Unknown Americans, is told from multiple points of view and is about a housewife from Mexico and a first-generation American teenager whose parents were originally from Panama. The novel was also longlisted for the Andrew Carnegie Medal for Excellence in Fiction and was a finalist for the Dayton Literary Peace Prize.