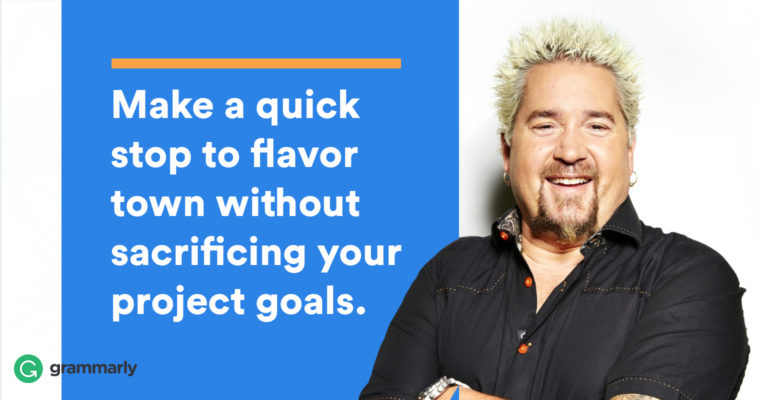 It's difficult enough for a writer to stay in the zone without the gnawing irritation of hunger pangs. When you're faced with a writing challenge that requires you to keep your bum in your chair and your fingers on the keyboard for a long stretch of time, having easy-to-grab snacks on hand can be a lifesaver, or at least a means to soothe the rumbly in your tumbly.
Here are some quick, healthy, make-ahead recipes to help you stay nourished while you're in the writing groove.
Peanut Butter Protein Balls
I'm writing all day every day, and sometimes deadlines prevent me from having a decent lunch. Protein to the rescue! I created this recipe in an attempt to mimic the (expensive) protein balls sold at my local coffee shack. A couple of these will provide the brain food you need to push through to your project's finish line.
Ingredients
2 cups rolled oats
10 dates, pitted
1/2 cup protein powder (chocolate or vanilla)
Pinch of salt
1 cup natural (oily) peanut butter
1/2 cup agave nectar (honey will also work)
1 teaspoon vanilla extract
1/2 cup mini chocolate chips (optional)
Directions
Place the oats in a food processor (in a pinch, a blender will do) and pulse to process them until you've created a fine, flour-like meal. Add the dates two at a time and pulse after each addition until they're chopped. Add the protein powder and salt and process until everything is thoroughly combined.
Now, add the wet ingredients: peanut butter, agave nectar, and vanilla extract. Process on high until the mix comes together. Add the chocolate chips and pulse a few times to mix them. (This will chop the chips up a bit. If you prefer them whole, stir them in by hand.)
Form the mixture into tablespoon-sized balls and place them on a baking sheet covered with wax or parchment paper. Cover the baking sheet with plastic wrap and place it in the freezer for about ten minutes, or until the protein balls are firm. Once set, you can place them in a plastic bag and store them in the fridge for up to a week . . . if they last that long!
Ch-ch-ch-chia Seed Pudding
Chia seeds have been widely touted as a weight loss miracle, but the jury is still out. One fact is indisputable, though—they're loaded with nutrients. They provide a concentrated dose of healthy omega-3 fatty acids, protein, antioxidants, and plenty of fiber to help you feel full. You can sprinkle the uncooked seeds on oatmeal or other cereal or add them to savory dishes. (They have a mild, slightly nutty taste.) But my favorite way to eat them is as a pudding.
Chia seed pudding is a bit like tapioca, although the seeds do give it a unique texture and odd grayish color. But ignore the unusual color and dig in—this stuff's good!
Ingredients
3 tablespoons chia seeds
1 cup non-dairy milk (such as almond or soy)
1/2 teaspoon vanilla extract
Honey or agave nectar to taste
Directions
Making chia seed pudding is more art than science. Feel free to experiment a bit with the seed-to-liquid ratio to get a consistency you like. Just remember that the seeds will swell considerably. Your mixture will look too thin at first, but give it time.
The ingredients above make a basic pudding, which is good on its own, but you can also add flavors or fruit to jazz it up.
Simply mix all of the ingredients together and divide it into a couple of small containers (I use little glass jars with covers from the local dollar store.) Place the containers in the refrigerator for twenty minutes or so. Give the mix a good stir to make sure the seeds are incorporated (they settle) and leave it in the fridge overnight.
When you need a writing snack, eat the pudding plain or top it with your favorite diced fruits, berries, or granola.
Fun chia seed pudding flavors to try
Lots of home chefs are experimenting with tasty chia seed pudding combinations. Here are a few to try.
Mini Crustless Quiches
I adapted several recipes to come up with this one for mini quiches. Make them up in advance, store them in the freezer, then pop a couple in the microwave for a quick meal any time you need to nom but don't have time to cook.
Ingredients
1 tablespoon olive oil
2 medium red-skinned potatoes
1 medium red onion
Roasted red peppers (jarred)
8 large eggs
1 cup shredded cheddar cheese
1/2 cup milk (you can also use water)
1 1/2 cup chopped fresh spinach
Salt and pepper to taste
Directions
Preheat oven to 325 degrees Fahrenheit. Coat a twelve-cup muffin tin with cooking spray or olive oil. Finely dice the potatoes, onion, and enough roasted red peppers to make 1/2 cup.
Heat the oil in a skillet over medium heat, then add the potatoes, onion, and roasted red peppers. Season with salt and pepper to taste. Cook until the potatoes are just softened (about 5 min.) Stir in the spinach and wilt for another couple of minutes. Remove the mixture from the heat and let it cool five minutes.
Whisk the eggs in a large bowl. Stir in the cheese, milk, and salt and pepper to taste. Stir in the cooled potato mixture. Divide among 12 muffin cups and bake until the center is set and the quiches are firm but springy to the touch, about 25 minutes. Let the quiches stand 5 minutes before removing them from the tin.
Once they're cool, you can individually wrap each quiche in plastic wrap, then store them in a large freezer bag. They'll keep in the fridge for three days or you can freeze them for up to a month. To serve, just unwrap and nuke one for about thirty to sixty seconds on high.
Now, you don't have to order carry-out in order to keep yourself in the writing groove. All it takes is a little preparation to keep the hunger pangs at bay.