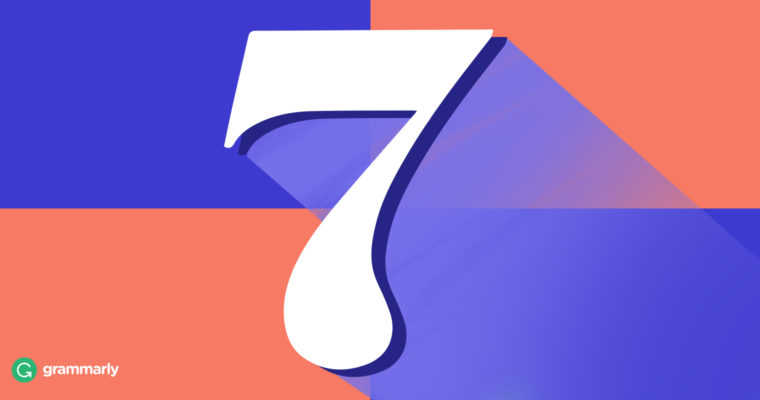 "They all know. It's only a matter of time until I'm called out. I'm a fraud."
How many times has a similar line of thought traipsed seductively through your consciousness? An estimated 70 percent of us will likely experience at some point the feelings of inadequacy and "fakeness" that accompany imposter syndrome.
While people who experience imposter syndrome—feelings of failure and "pretending"—often experience higher rates of burnout, job dissatisfaction, and stagnancy, they also tend to be successful, as researcher Valerie Young shows. This is likely because many sufferers are perfectionists and over-achievers who are more likely to put in extra time and effort to counteract any perceived justification for their anxieties.
In fact, many of the most successful people in the world have struggled with imposter syndrome. Though it is critical to understand that feeling like a fraud is not a requisite for success, many accomplished people struggle with it from time to time and achieve amazing things in spite of it. There is hope that you can overcome imposter syndrome.
The Poet
I have written 11 books but each time I think 'Uh-oh, they're going to find out now. I've run a game on everybody, and they're going to find me out.'
—Maya Angelou
Despite her own self-doubt, Angelou was a fiercely accomplished person. She was nominated for the Pulitzer Prize and a Tony award, won five Grammys for her spoken recordings, and served on two presidential committees. All this while also charming readers with her honesty, vulnerability, and personal fortitude.
The Executive
Every time I was called on in class, I was sure that I was about to embarrass myself. Every time I took a test, I was sure that it had gone badly. And every time I didn't embarrass myself — or even excelled — I believed that I had fooled everyone yet again. One day soon, the jig would be up … This phenomenon of capable people being plagued by self-doubt has a name — the impostor syndrome. Both men and women are susceptible to the impostor syndrome, but women tend to experience it more intensely and be more limited by it.
—Sheryl Sandberg,
Lean In
Sheryl Sandberg is the Chief Operating Officer at Facebook. In addition to being an accomplished tech executive, in her book Lean In she explores the ways women (and men) can make a welcoming and diverse working environment that encourages women to pursue leadership. She has inspired millions of women to advocate for themselves professionally and push through feelings of inadequacy.
The Comedian
The beauty of the impostor syndrome is you vacillate between extreme egomania and a complete feeling of: 'I'm a fraud! Oh God, they're on to me! I'm a fraud!' . . . just try to ride the egomania when it comes and enjoy it, and then slide through the idea of fraud.
—
Tina Fey
Tina Fey has a host of successful comic ventures to her credit, including the television series 30 Rock and Unbreakable Kimmy Schmidt, the fan-favorite film and endlessly quotable Mean Girls, and the hilarious and well-received book Bossypants, among much else. For her, beating imposter syndrome to continued achievement means riding the waves of validation when they come and recognizing that the phases of self-doubt are impermanent.
The Athlete
Every time I go to a game I always have that fear of losing or a sense of failure. You always have that fear of losing but you always have that confidence of winning. You never want to come off the field thinking you could have done more or given more.
—Darren Lockyer
This accomplished sport commentator and a former Australian rugby player, Darren Lockyer, is considered by many to be the best rugby player of all time, with numerous medals and awards, as well as a record winning streak in his pocket. Part of his success was derived from learning to tap into the fear of not doing enough to push him to his limits so he could leave the field with pride.
The Student
So I have to admit that today, even 12 years after graduation [from Harvard], I'm still insecure about my own worthiness. I have to remind myself today, You are here for a reason. Today, I feel much like I did when I came to Harvard Yard as a freshman in 1999 … I felt like there had been some mistake — that I wasn't smart enough to be in this company and that every time I opened my mouth I would have to prove I wasn't just a dumb actress. … Sometimes your insecurities and your inexperience may lead you to embrace other people's expectations, standards, or values, but you can harness that inexperience to carve out your own path — one that is free of the burden of knowing how things are supposed to be, a path that is defined by its own particular set of reasons.
—Natalie Portman, Harvard Commencement 2015
It seems that Natalie Portman, a multiple Golden Globe winner, Academy Award winner, and Harvard graduate, should have little reason to doubt herself. However, she has spoken openly about her fight against imposter syndrome and how she negotiated the feelings of fraud—accepting that she is striking her own path and doesn't need to carry the "burden of how things are supposed to be."
The Novelist
I am not a writer. I've been fooling myself and other people.
—
John Steinbeck
John Steinbeck was a prolific American author who wrote the Pulitzer Prize–winning Grapes of Wrath—a classic in the American literary canon. Despite his success with Grapes of Wrath, he fought feelings of inadequacy. His work, in spite of his doubt, serves as a lesson for why you should "fake it until you make it."
The Musician
It's helpful to have some arrogance with paranoia . . . If we were all paranoia, we'd never leave the house. If we were all arrogance, no one would want us to leave the house.
—Chris Martin
Chris Martin is the Grammy-winning lead singer of the internationally acclaimed band Coldplay. He has served as frontman throughout the band's twenty-year career while also being quite outspoken about his self-doubt. Finding balance between his arrogance and his paranoia, or at least appreciating both, allows him to harness the benefits of each when they arise.