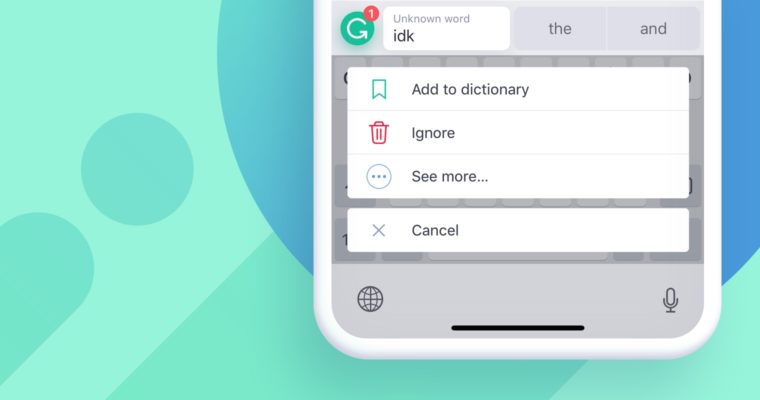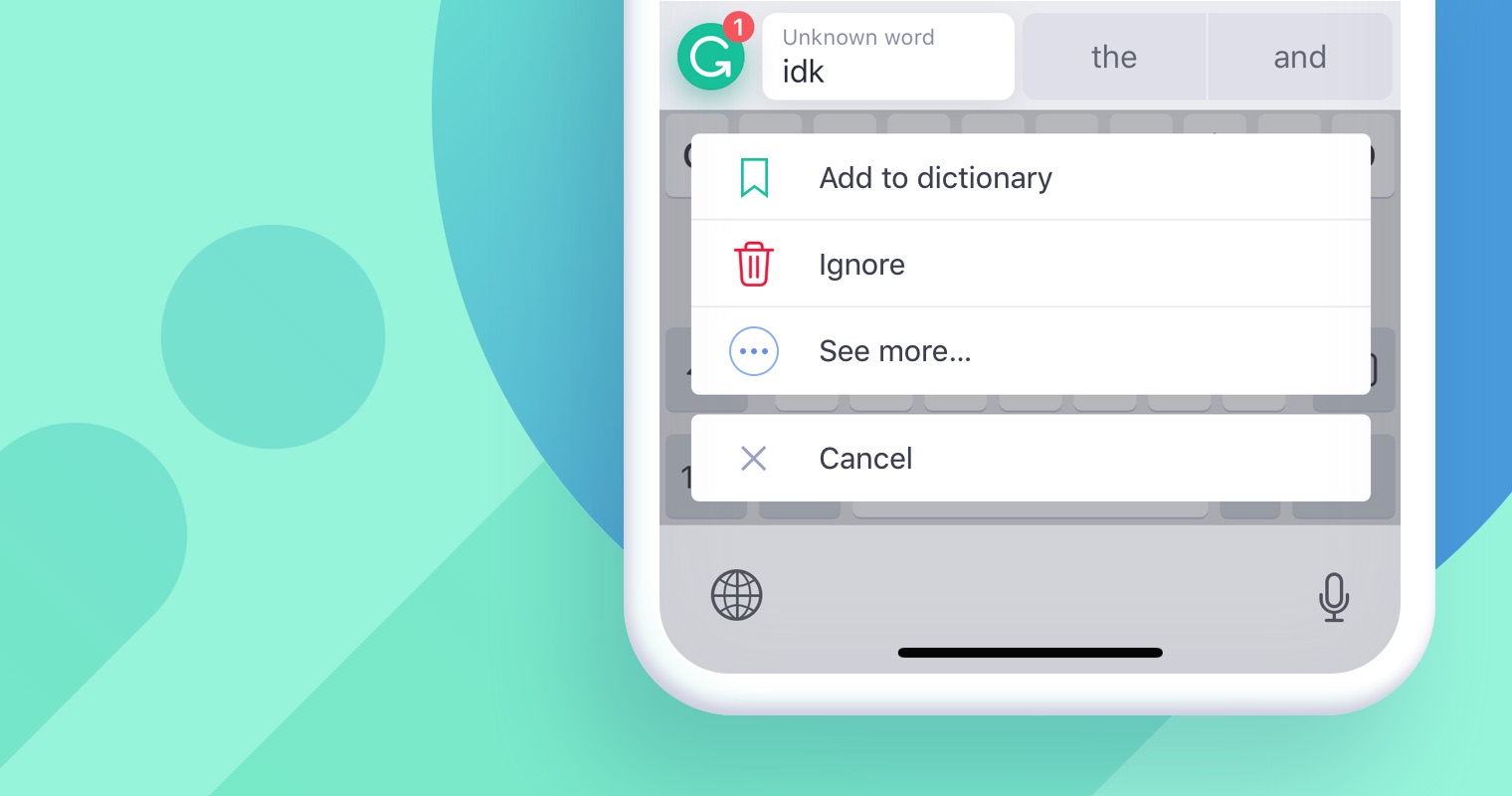 Dictionary editors spend years tracking individual words before officially adding them to their dictionaries. To make the cut, a word needs to become common enough that it appears in multiple written sources and it needs to stick around.
But everyone has a personal lexicon containing at least a few important, unique words that won't appear in the dictionary anytime soon. That's why Grammarly allows you to create a Personal Dictionary.
When you add a word to your Personal Dictionary, you'll stop seeing Grammarly flag it as a misspelled or unknown term.
You can add any single word consisting entirely of English letters. Excited to tell everyone about your adorable new schnauzer-poodle mix? Update your Personal Dictionary to stop seeing a red underline every time you type schnoodle. Have a cutesy pet name for your significant other? Go ahead and add it—we won't judge, even if it's something embarrassing, like gooberbuns. Does your company make a product called the robobike? You can add that too.
You can even add non-English words like que if you can write them in English letters.
Next time you type a word that's flagged as a misspelling, instead of clicking "Ignore," click "Add to Dictionary." (In the Grammarly Editor, look for a small book icon.)
Alternatively, you can access your personal dictionary by visiting app.grammarly.com and clicking on "Account," and then choosing "Customize." Here you can see all the words you've added to your Personal Dictionary. You can also add additional words or remove words that are already there.
Here's a tip: If you use the Grammarly Keyboard for Android or iOS, you can also access your Personal Dictionary from your phone. Open Grammarly's companion app, choose Grammarly Settings, and then tap Manage Personal Dictionary.
What will you add to your Personal Dictionary?
More from Grammarly Spotlight:
How To Learn New Words While Writing
How Do Grammarly's Products Work?
Why Concise Writing Gets More Readers
Why Hedging Language Undermines Your Writing
How to Select Your English Dialect
Splitting Paragraphs for Easier Reading
How We Use AI to Enhance Your Writing