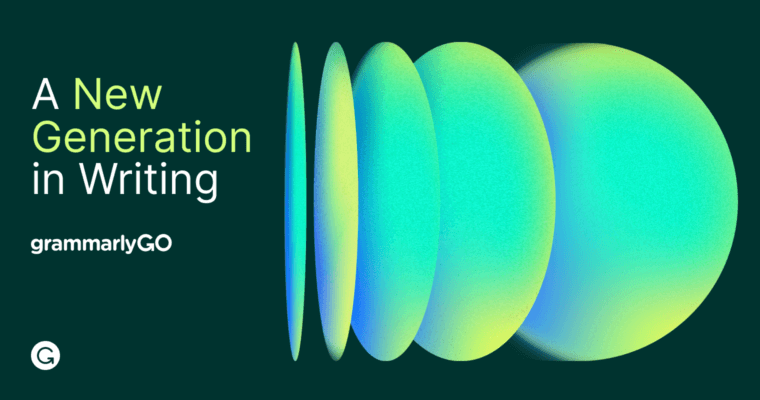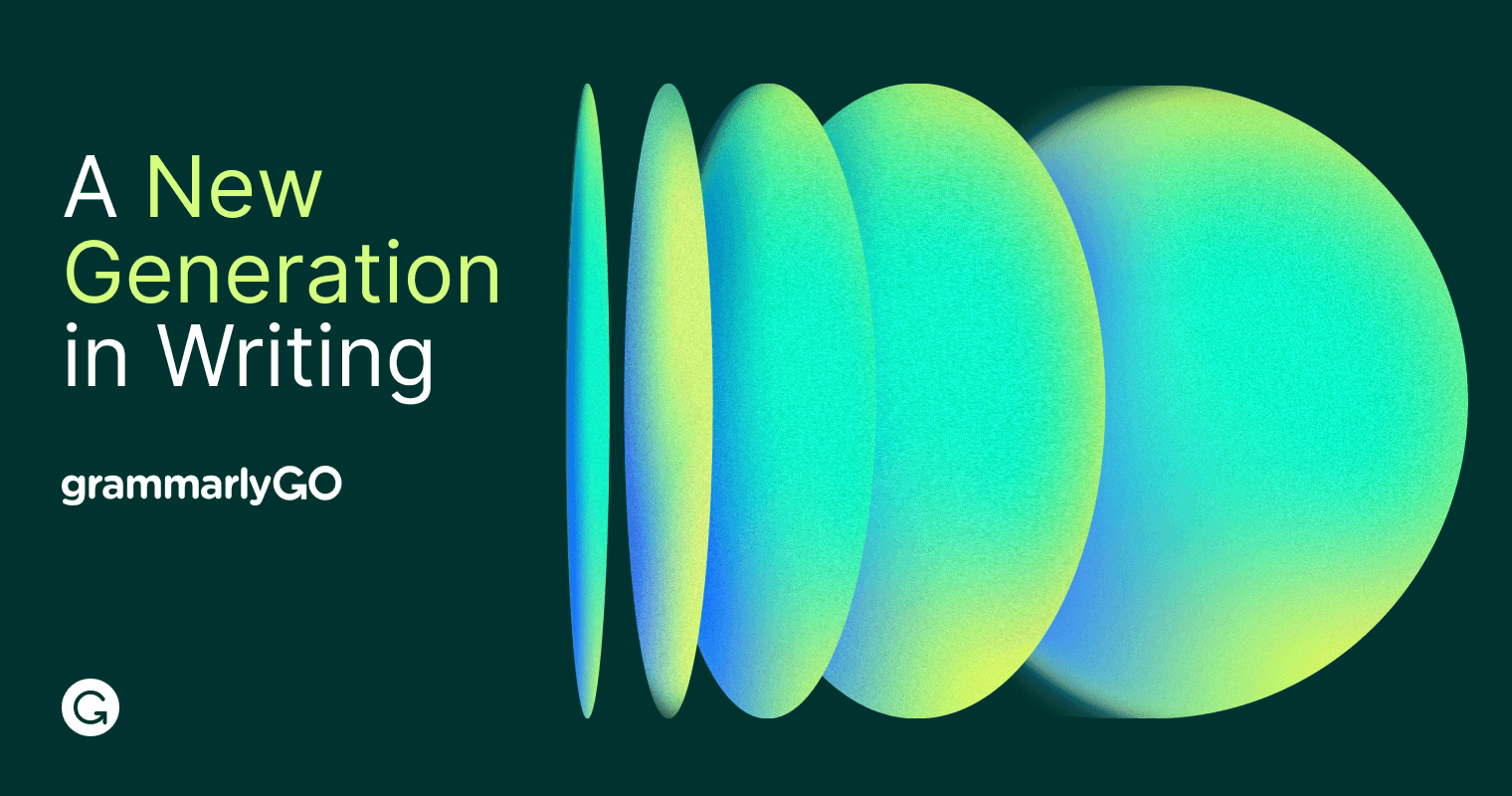 Today, we announced to the world GrammarlyGO—Grammarly's on-demand, contextually aware assistant powered by generative AI. With GrammarlyGO, we'll be changing the way people and businesses communicate and get work done by accelerating productivity where writing happens.
Effective communication is transformative. It's how we share new ideas, advocate for change, and build connections. And when done right, communication empowers businesses to operate efficiently and achieve ambitious goals. We've been focused on our mission to improve lives by improving communication for well over a decade. And we've always leveraged the latest technical innovations to help solve the real problems our customers face.
Learn more about GrammarlyGO
Get Grammarly today and you'll receive updates about our beta launch coming soon
We're building on that legacy with GrammarlyGO, which uses generative AI to help people and businesses succeed with on-demand communication assistance, whether they are starting from scratch or revising an existing piece of writing. It will uniquely offer relevant, contextually aware suggestions that account for personal voice and brand style while staying true to our augmented intelligence philosophy to keep customers in control of their experience. GrammarlyGO will enable customers to save time, enhance their creativity, and get more done—helping individuals achieve their potential and enterprises transform how they work.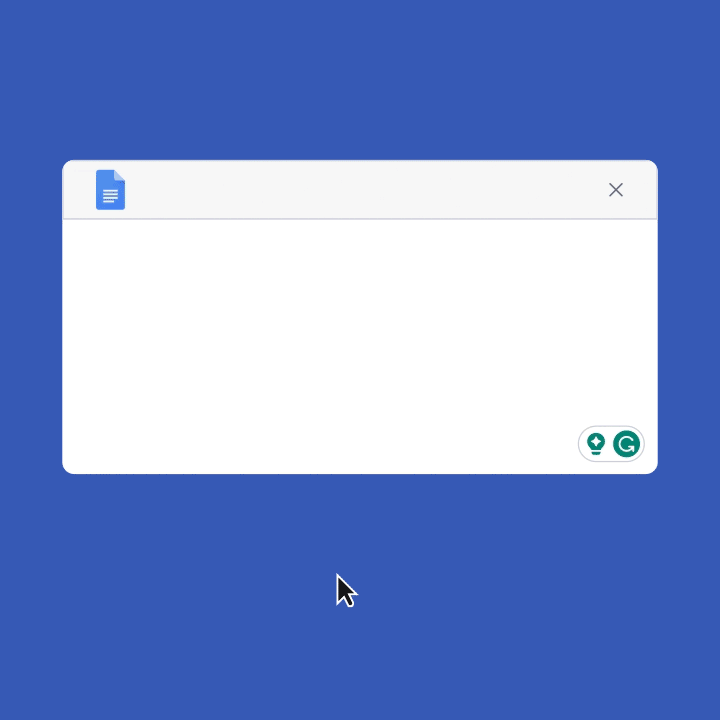 What is GrammarlyGO?
GrammarlyGO provides on-demand generative AI communication assistance directly in the apps where people write. Whether in an email thread or a long-form document, GrammarlyGO is right there with you and your teams during the writing process. GrammarlyGO understands context to quickly generate high-quality, task-appropriate writing and revisions.
With GrammarlyGO, individuals and businesses can use generative AI to:
Rewrite for tone, clarity, and length: Transform writing to be clear and on target, whatever the context.
Compose: Type a prompt and watch GrammarlyGO compose high-quality writing, saving time finding the perfect words.
Ideate: Unblock writing with GrammarlyGO as an AI ideation partner and unlock creativity with GrammarlyGO's outlines and brainstorms, generated from prompts.
Reply intelligently: Flow through emails quickly with GrammarlyGO, which understands an email's context and instantly drafts a thoughtful reply.
What makes GrammarlyGO unique?
GrammarlyGO is uniquely positioned to deliver a personalized, high-quality generative AI experience. We go beyond standard generative AI by producing text that is specifically relevant and effective for each customer.
Create using unique context: Create high-quality writing with generative AI that understands personal and organizational context, writing style, and goals.
Personalize your voice: GrammarlyGO lets you set your preferred voice and a professional role, so the writing it generates is personalized.
Use suggested prompts to guide writing: GrammarlyGO uses unique context to suggest relevant prompts for jumpstarting or improving writing.
Work securely, with generative AI you can trust: Confidently use generative AI that's built with high standards for enterprise data security, user privacy, and responsible AI.
Write faster, in the flow of work: Speed up composition in existing workflows and reduce time spent on revisions, so teams can focus on high-value work.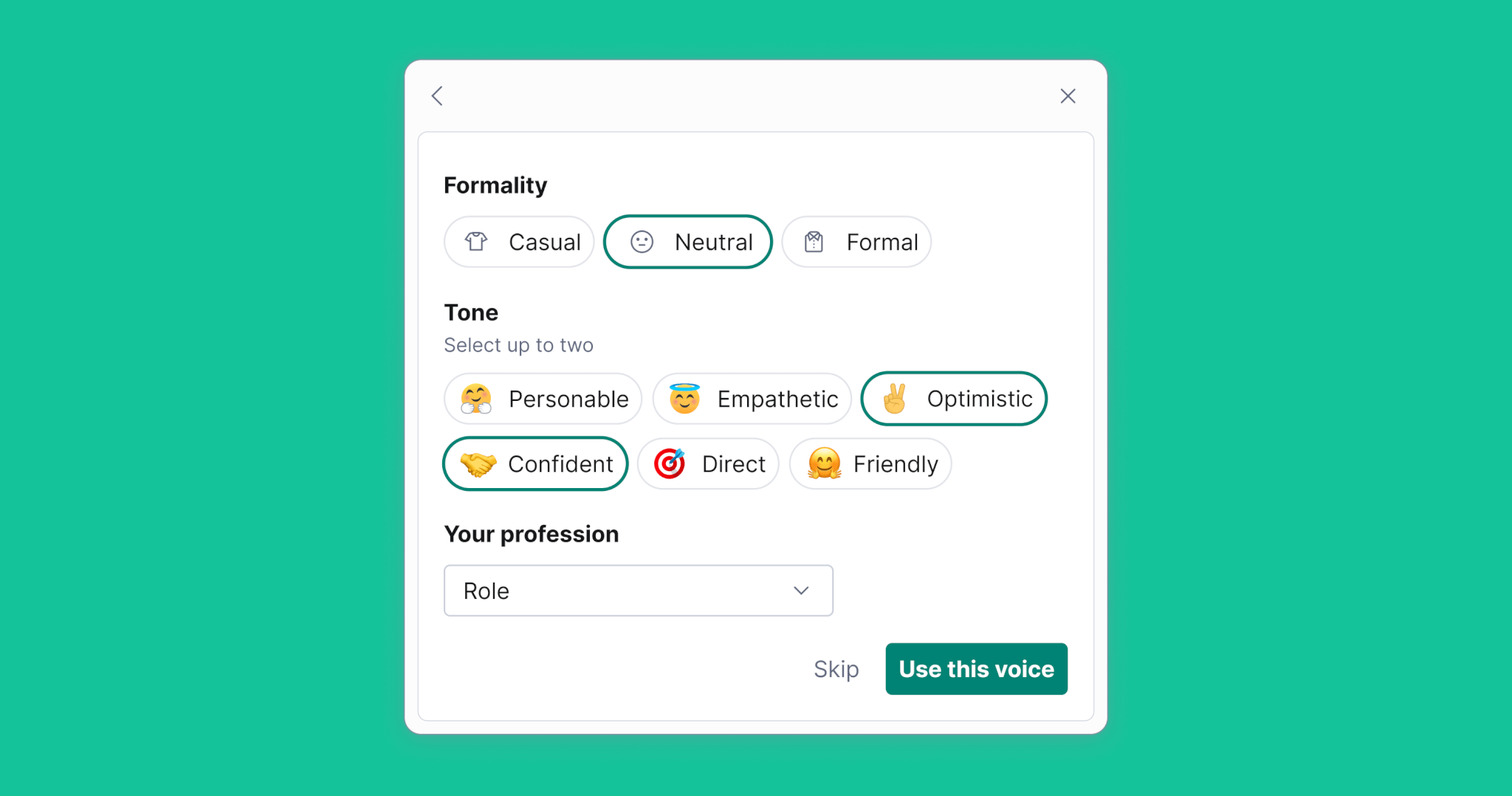 The next chapter of Grammarly's product vision
Grammarly's AI-enabled communication assistance has long helped people and teams communicate more effectively with suggestions that make their writing clearer, more concise, and more compelling. With generative AI, we can move beyond the editing stage to support our users across the entire communication lifecycle, including conception and composition. Paired with the high standards of privacy, security, responsibility, and quality that we've prioritized for over a decade, generative AI allows Grammarly to further deliver on our promise of communication assistance that improves peoples' lives.
Download Grammarly today to be one of the first to try GrammarlyGO. GrammarlyGO will start rolling out in beta in April to all Grammarly Premium, Grammarly Business, and Grammarly for Education (higher education) customers, as well as users of Grammarly's free plan in the US, Canada, UK, Australia, New Zealand, Germany, Poland, and Ukraine.