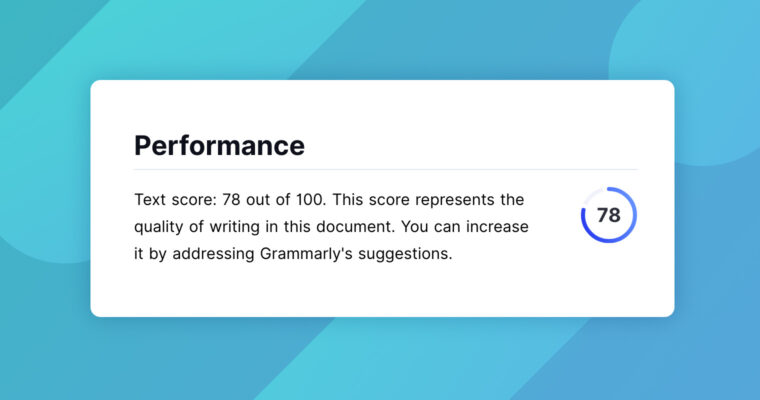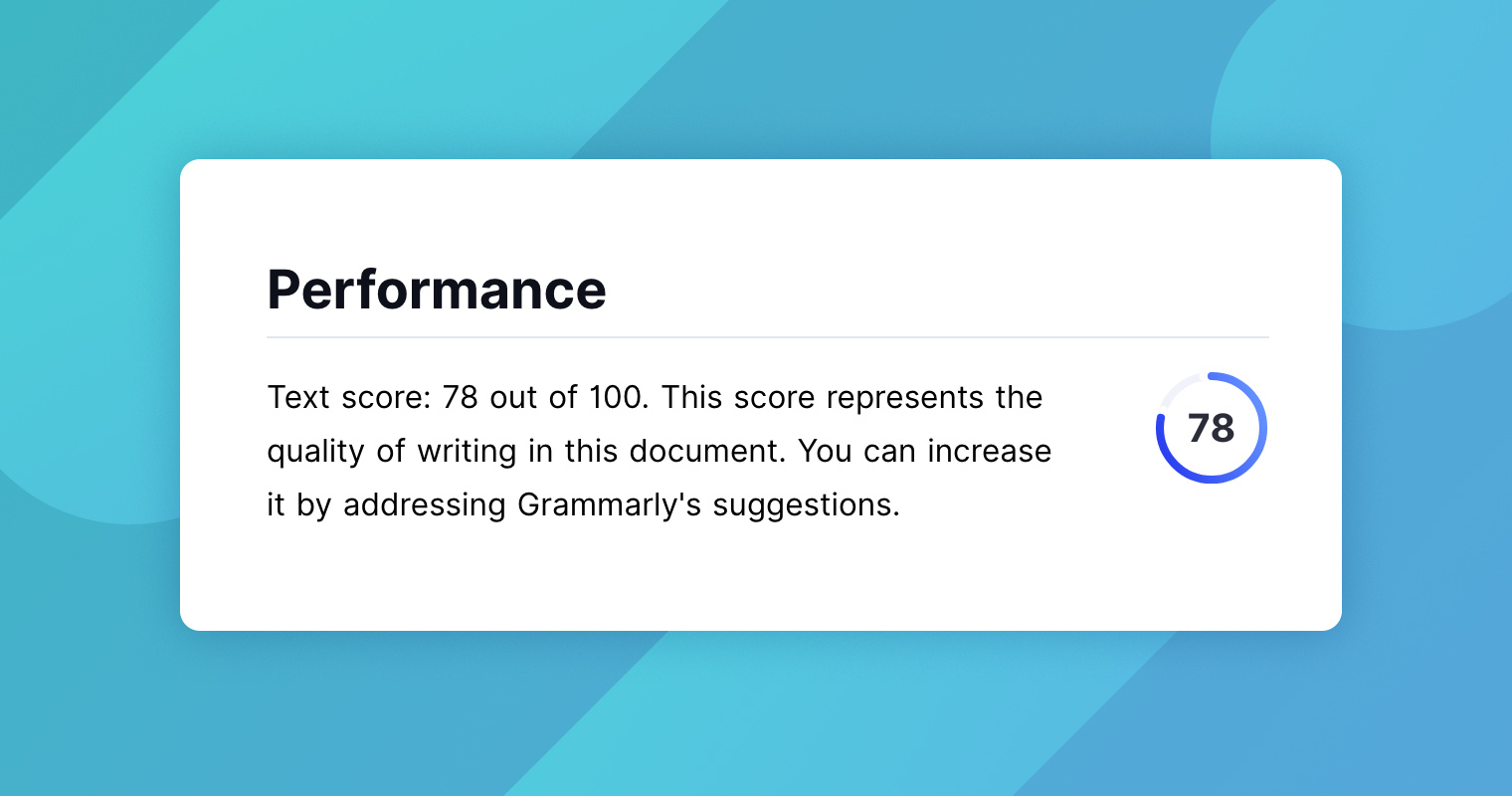 When you're writing an important document, getting words on paper—or into your word processor—is just the beginning. After the first round of writing, it's time to make your piece understandable, engaging, and mistake-free. And that can be tough, especially if you're acting as your own editor.
The Grammarly Editor offers you a whole set of tools to help make your writing shine—detailed suggestions, customizable writing goals, and full performance reports. These performance reports, in particular, can help you measure exactly how easy it is to read your work, through text scores, word counts, readability scores, and vocabulary measurements.
How do the different aspects of the performance report help you with your writing? Let's take a look at each one.
Improving your writing can be easy.
Grammarly can help.
Text score
Your text score ranges from one to 100 and is based on how many different types of suggestions appear in your document, as well as how your text compares to other texts with similar goals. The fewer the suggestions the Grammarly Editor makes, the higher your score. 
>>READ MORE: How Does Grammarly Work?
Word count
This section includes not just word and character count, but also the number of sentences, reading length, and speaking time. These additional measurements can help you further tailor your email, blog post, or speech to your audience, making sure that your message doesn't get lost in the weeds.
Readability score
Your readability score is a measurement of how easy it will be for your audience to understand your document. A good starting goal is 60 or higher—60 represents the average reading level of an American 13-year-old. Find out more about how this function works in our article about readability scores.
Vocabulary
The vocabulary section has two elements: unique words and rare words. Unique words, in this sense, indicates how many different words you used in your document in comparison to other Grammarly users. Rare words, on the other hand, is what percentage of words in your document are not among the 5,000 most common English words. Through these two scores, you can see if you need to add some variety to your vocabulary.
Next time you use the Grammarly Editor, you can check out the performance report, make some changes, and watch your writing improve in real time.