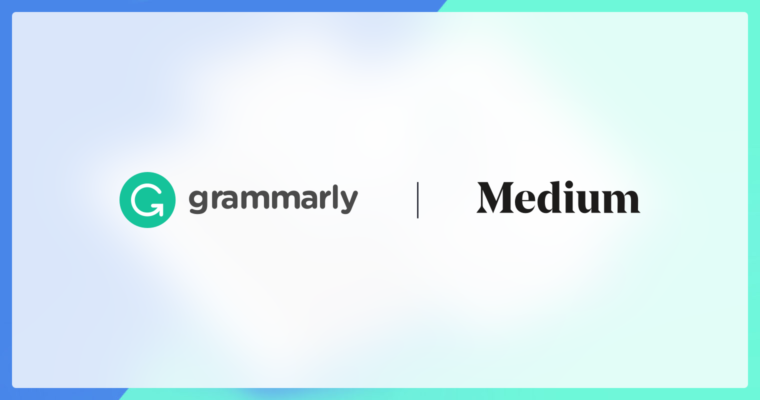 Attn: Grammarly enthusiasts who love writing on Medium! This blog post is for you.
Grammarly has made it a point this year to bring our expert assistance wherever you love to write. This is why we launched a mobile keyboard for Android and iOS, enhanced our Grammarly Desktop editor experience, rolled out beta testing for Premium users on Google Docs, and now proudly introduce a compatible experience at the home of some of the world's most influential writers.
In other words: The Grammarly browser extension on Chrome now works on Medium.
Give your blog posts extra polish.
Our browser extension makes it easy.
Using Grammarly on Medium
Now when users of the Grammarly extension are writing their stories on Medium, they'll see our AI-powered suggestions, including those that are particularly helpful for long-form text like paragraph splitting, vocabulary enhancements, synonyms and more.
"This is an exciting project for us to work on," Grammarly product manager Nicholas Stanford said. "It's such a natural fit. Medium writers and Grammarly users care so much about clean writing. We're glad that we can combine efforts with the Medium eng team to provide an environment for writers to tell their stories and express ideas."
Grammarly's passionate user base of writing enthusiasts will enjoy the benefits of the company's advanced AI-powered system to help them take their writing from good to great.

It's also a collaboration that has been building momentum.
Want to Know More?
Visit the product category on the Grammarly blog to learn more about our latest and greatest Grammarly features and follow us on Twitter for more updates and actionable writing advice.
Learn more about Medium's Partner Program here.
Writing Advice from Grammarly
12 Things to Write About When You're Fresh Out of Ideas
5 Steps to Writing Better Content, Faster
How Do Grammarly's Products Work?