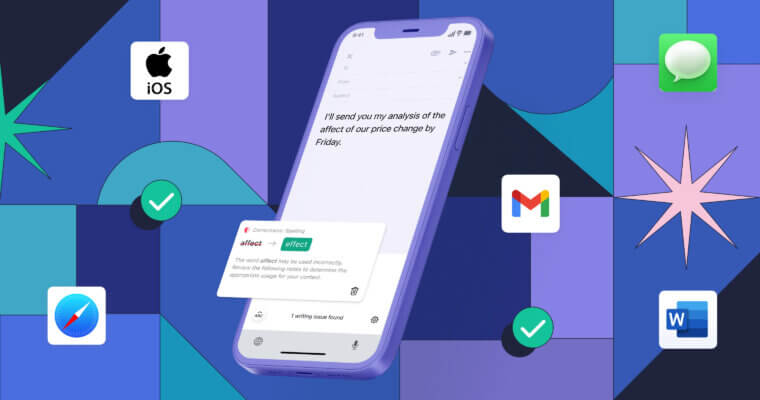 If you're already a fan of the Grammarly Keyboard for texts, emails, and social posts, we have great news. We've added even more ways to use Grammarly on your iPhone.
Get Grammarly for your iPhone
Write confidently on the go
A mobile version of the Grammarly Editor
That's right! The Grammarly Editor is now available on iPhone (in addition to iPad). Create and edit long-form documents with ease, even on the go.
Writing a long-form piece on a small screen can be a struggle. It's easy to hit the wrong keys and end up with typos or other mistakes that you'd normally catch on a larger device. With the Grammarly iPhone Editor, you'll enjoy a more desktop-like experience on your phone. With a convenient full-screen mode and real-time writing suggestions, you can be confident that your work is clear, polished, and professional.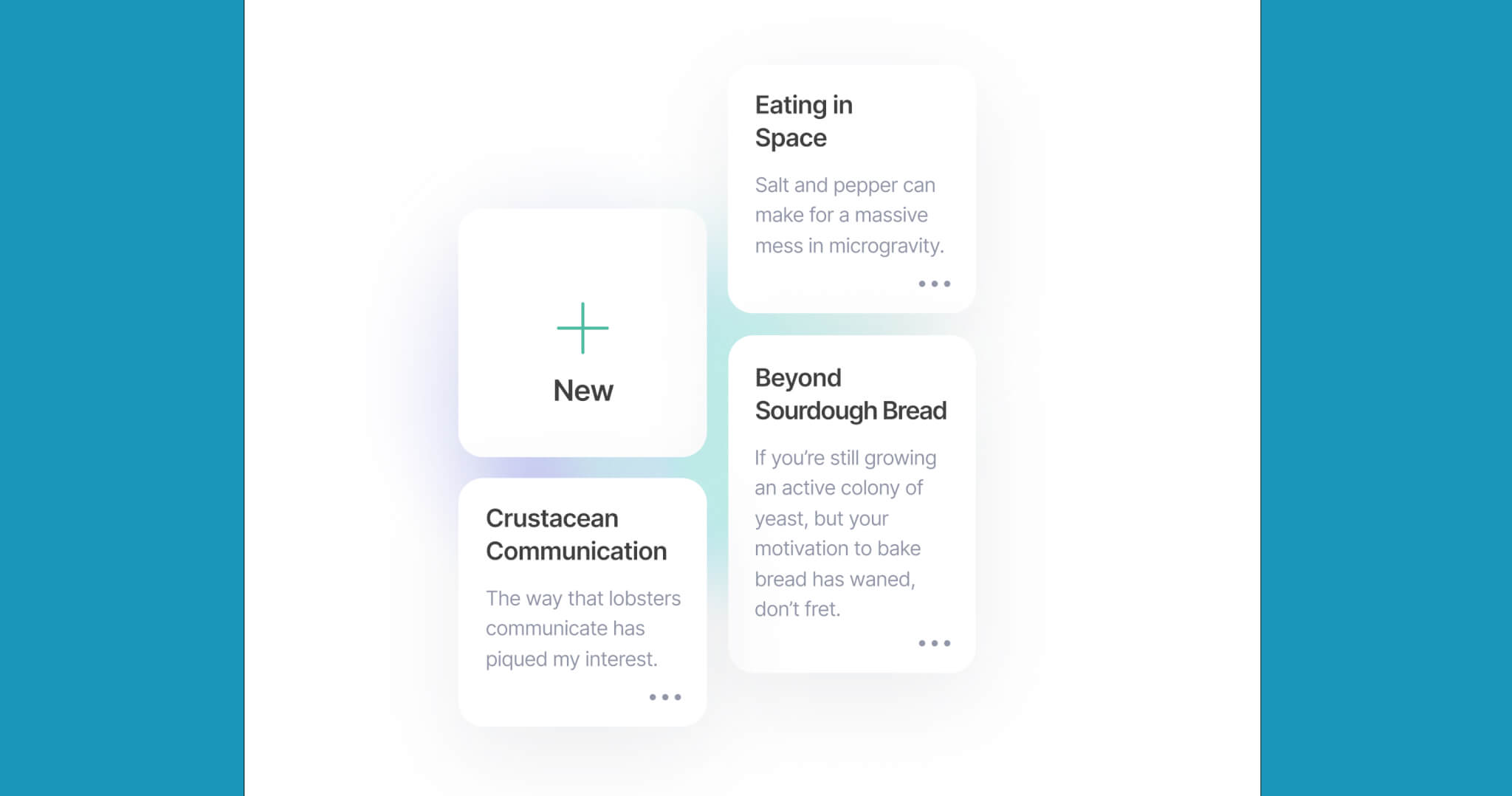 Work seamlessly across devices
Grammarly's cloud-based document storage means you can start a doc on your computer and finish it up on your phone. Access your saved documents on your computer, iPad, or iPhone anytime, anywhere—all you need is an internet connection.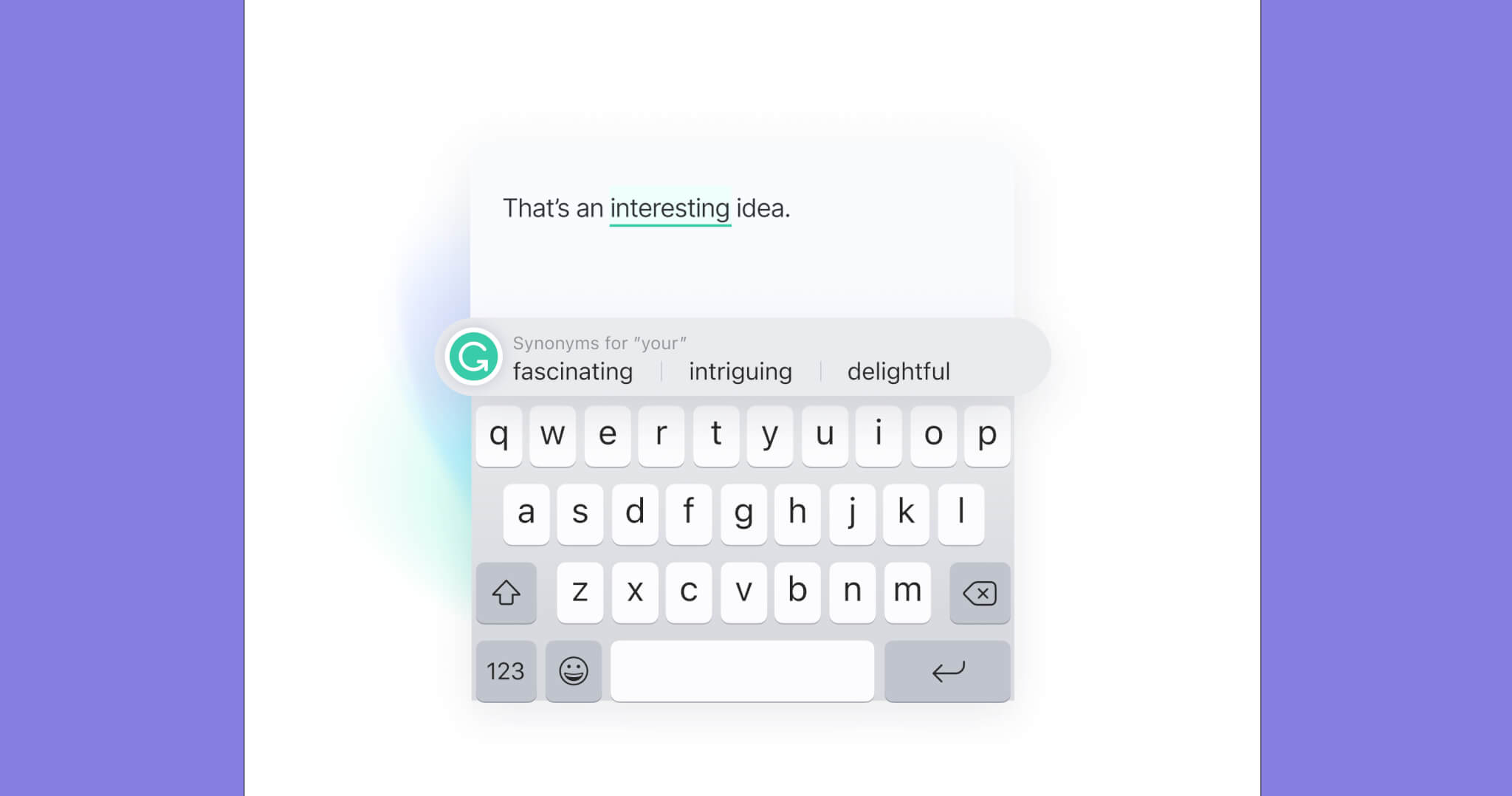 The writing feedback you want
Like the Grammarly Keyboard, the Grammarly iPhone Editor provides in-depth feedback on spelling, grammar, and punctuation, as well as clarity suggestions to help you keep your writing readable and succinct. And for Grammarly Premium users, tone and vocabulary suggestions offer precise words and phrases to ensure that readers understand your writing exactly as you mean it.
>>Read More: Strike the Right Tone on the Go with our Tone Detector for Mobile
Other ways to use Grammarly on the go
When you're not working on long docs, the Grammarly Keyboard brings Grammarly's writing suggestions straight to you in any app, so you can enjoy typo-free texts, emails, and tweets. Grammarly's mobile Safari extension, Grammarly for Safari on iPhone, is a great choice when you write in your favorite web apps. 
Wherever you write, you can rely on Grammarly to help you put your best foot forward.