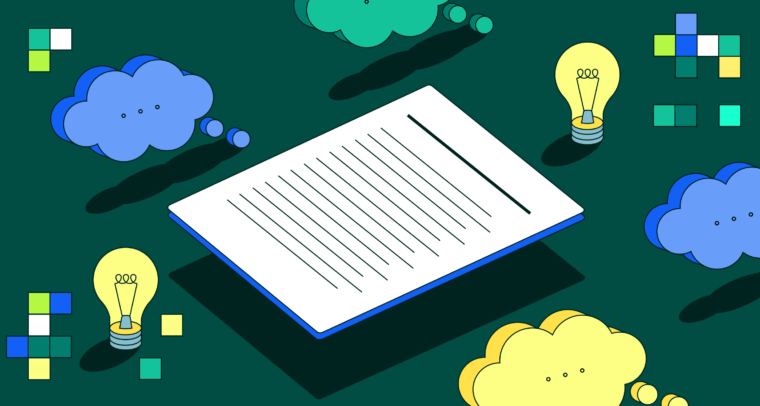 Sometimes the hardest part about a writing assignment is getting started, whether you're staring at a blank page, waiting for inspiration to strike, finding a topic, or structuring an outline. Here, we'll explain how to use Grammarly to jump-start your writing process and get words onto the page faster.
Give your writing a boost
Grammarly helps you with your assignments
Getting started with Grammarly
Grammarly's AI can be your brainstorming thought partner at the beginning stages of your assignment, whether you're writing a research paper, coming up with a thesis paper, or drafting an essay. For example, let's say you're working on an important paper about global medicine distribution and don't know where to begin. Grammarly can suggest personalized ideas to kick-start your paper. Here's the step-by-step process for getting going.
Generate a list of topic ideas
Whether you're assigned an essay or need to come up with research paper topics, you must first determine what you want to write about. The topic or subject of your paper can be broad or narrow, simple or complex. But determining the topic can be challenging; with so many options, where should you begin? Grammarly can help. First, enter some basic information about your assignment into a document. Then click the Grammarly icon and select "Brainstorm topics for my assignment." Grammarly will generate a list of potential paper topics in seconds.
Think about how much time you just saved getting to a relevant list of ideas. You can then copy and paste these ideas into your document to explore more later or choose one to move forward with now.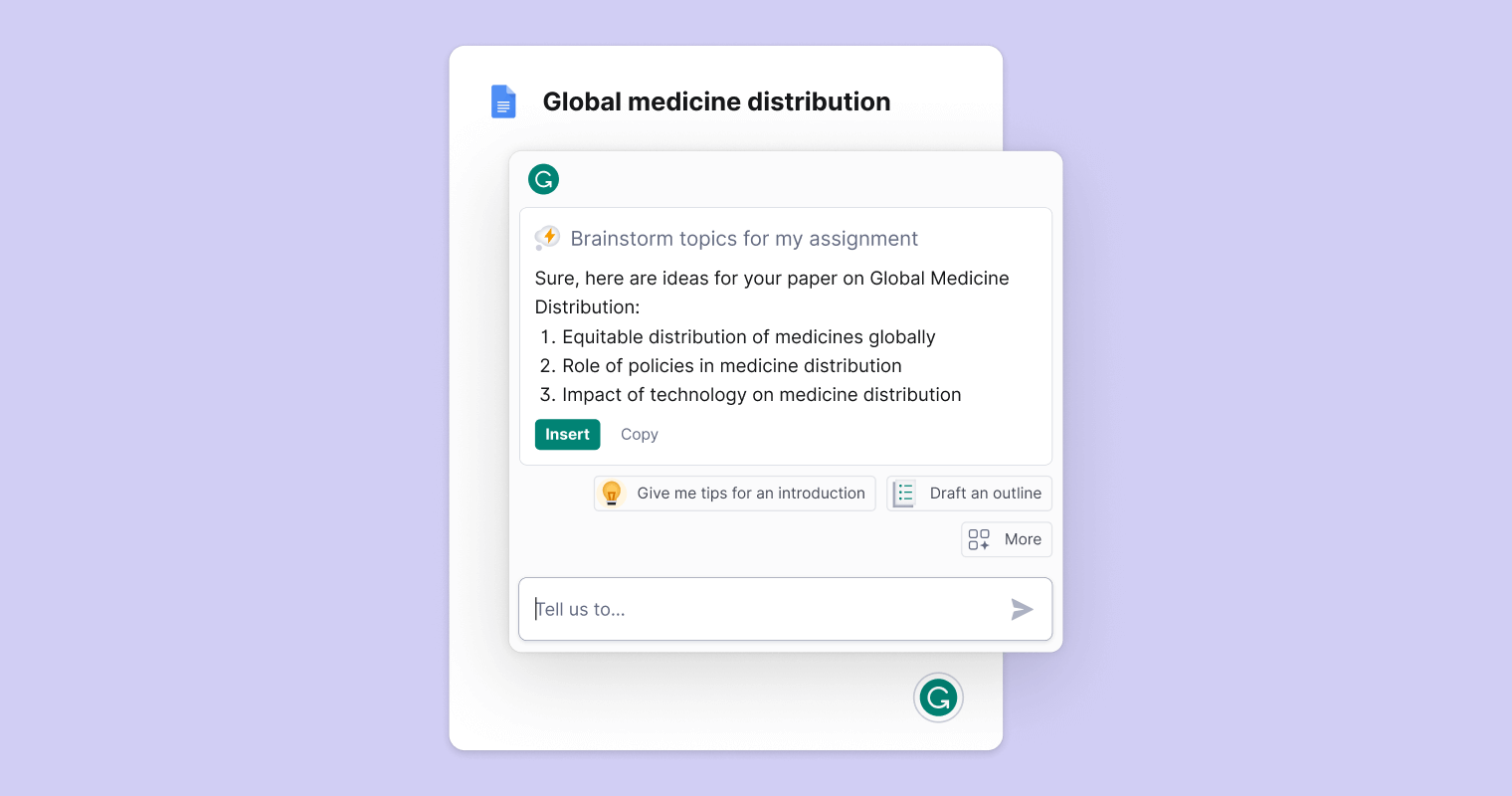 Create a research plan
Grammarly doesn't stop at just brainstorming topics. You can also use it to form a research plan to help you navigate the information-gathering process. To do this, you click the Grammarly icon again and select "Give me a research plan." Grammarly provides you with a blueprint tailored to your topics to streamline your research. You can then add the research plan to your document and get a move on looking at primary and secondary sources that will help guide your work.
Draft an outline
Once you've completed your research, Grammarly can even help you draft an outline for your paper. Your outline will be an organizational tool that helps you keep track of all the topics and points you plan to include in a piece of writing. Having an outline is a great advantage when you're doing any kind of writing so you have a clear, structured path forward in your writing process. Simply click the Grammarly icon and type "Make me an outline for my research paper on [research outline]."
Grammarly sets you on the right path
And there you have it! Grammarly and generative AI assistance can help you discover new, exciting directions for your work—saving you time with brainstorming ideas, generating research plans, structuring outlines, and more—so you can submit your best.
Imagine the possibilities in this kind of writing assistance for every assignment, big or small. Make sure you download Grammarly for AI writing assistance today.