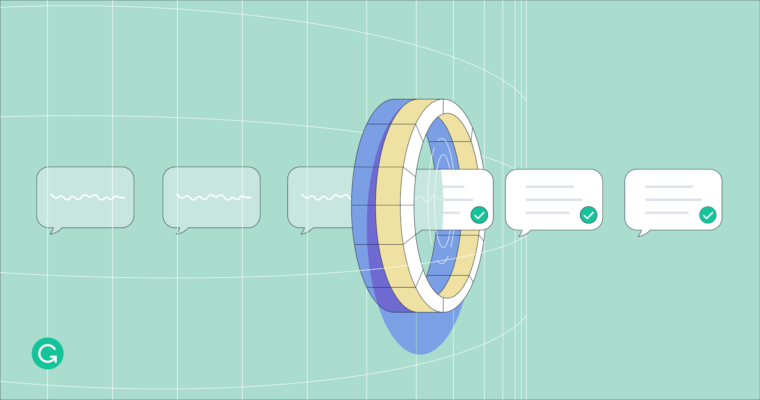 When it comes to empowering students and teachers, Grammarly for Education is trusted by over 3,000 institutions around the globe. With an institution-wide account, Grammarly for Education provides world-class writing and communication support to all students, faculty, and staff on campus. By equipping students with advanced writing support features like fluency suggestions, clarity rewrites—and now citation support—Grammarly unlocks the potential of students to be more confident writers and researchers throughout their academic journey.

Effective writing for everyone, anywhere

Drive academic success for students, faculty, and staff with Grammarly for Education

To reach their potential, many students, independent of background or learning style, often require additional coaching and research training. When it comes to correctly noting citations, this is especially prevalent. Grammarly researchers surveyed over 1,500 educators and administrators and found that more than 80% of educators believe their students struggle with citations, regardless of English competency, because they don't understand citation rules. As a result, students turn in papers containing mistakes, missing information, and consistency issues, causing them to lose points on their assignments and busying educators with bibliographical correctness rather than engaging with students' ideas.
Allow Students to Focus on the Big Ideas
Grammarly's new auto-citations tool helps students cite sources accurately—automatically generating full and in-text citations without leaving the source site. Initially, auto-citations will be compatible with ten frequently referenced research databases and will expand broadly at the end of the year. Generating auto-citations saves time so students can enjoy disruption-free writing and submit their best work. Available via the Grammarly browser extension, the auto-citations tool generates citations for online sources at the touch of a button, extracting the citation in seconds—so students can continue uninterrupted as they research the source site. The generated citation comes pre-formatted—students and researchers can choose the citation style their assignment requires: APA, MLA, or Chicago. 
By helping students build accurate and consistent citations, Grammarly makes citing sources a breeze, resulting in better grades and greater productivity. Auto-citations also extend our trusted support for students to include grammar checking, spelling suggestions, and plagiarism detection
Give Students Peace of Mind 
Students no longer need to worry about incorrect citation formatting or consistency issues impacting their grades because Grammarly's team of expert linguists built citation style formatting to ensure the utmost accuracy and adherence to the latest editions of APA, MLA, and the Chicago Manual of Style. And because students receive Grammarly's real-time citation style formatting feedback as they write, teachers can spend less time reviewing citation rules with new cohorts year after year. After finishing a paper, students may think they got everything right. Still, additional suggestions and guidance from Grammarly can reveal common formatting issues like missing commas, omitted parentheses, and even copy/paste mistakes. With a reliable and easy interface, citation style formatting gives students peace of mind knowing Grammarly has helped proofread every citation before they submit their assignment.
Supporting Student Achievement
Grammarly for Education is dedicated to helping students improve their writing and receive better grades with innovative language technology built by expert linguists. Auto-citations and citation style formatting are just two of Grammarly's tools built to support student achievement, so they can focus on expressing their core ideas. Whether it's checking spelling, grammar, punctuation, full sentence rewrites, word choice, and more, Grammarly is committed to developing and releasing new features to help students improve their writing to support academic success and career readiness.
1
Auto-citations is compatible with the following websites: Wikipedia, Frontiers, PLOSOne, ScienceDirect, SAGE Journals, PubMed, Elsevier, DOAJ, arXiv, and Springer.