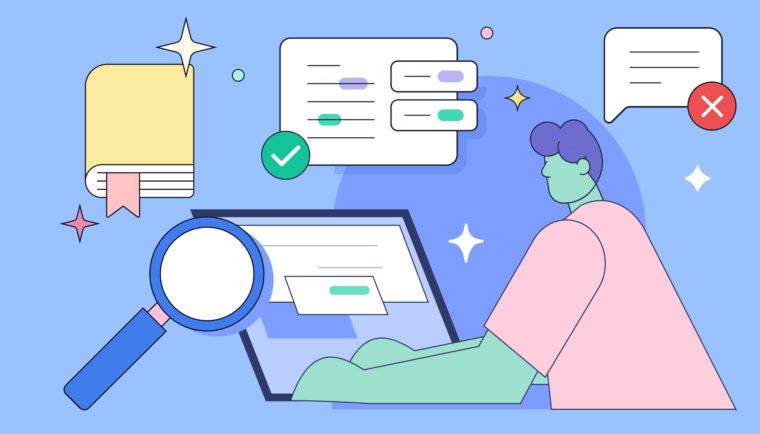 It can be frustrating to work in career services in higher education and see headlines like "Colleges get F for career prep" go viral.
After all, this work with students is essential. More than half of college grads who received their degrees after 2009 indicate they visited their career services office at least once, and college graduates are almost twice as likely to be engaged at work if they had a mentor who encouraged them to pursue their goals and dreams.
Level up your institution's writing support
See how Grammarly for Education can help improve student outcomes
Yet, the current approach to career services lacks impact. Yes, today's recent graduates are more likely than those prior to have visited their school's career center. But unlike graduates from previous decades, they are less likely to report that their visits were helpful or very helpful. 
Career services are critical to students' success while they matriculate through an institution as well as after graduation. Yet, this department often goes underappreciated and under-resourced, preventing career services specialists from being as effective as possible. Students want more: more resources, more tools, more direction, and more answers. However, it's not always possible to meet these needs when strapped for time and resources. 
At Grammarly for Education, we believe in the power of "everyday AI." Tools that help students, instructors, and administrators communicate more effectively have a far-reaching, long-term impact, and that's especially true today when so many students have turned their focus on how their college degree will prepare them for the workforce. 
If you're looking for a way to take career prep and student support to the next level, here are three critical ways a tool such as Grammarly can help. 
Sharpen students' communication skills to engage with colleagues and leadership more confidently
Research from Grammarly Business shows that employees who are confident in their written communication skills are more likely to be confident communicating with their team overall. According to the report, 74 percent of knowledge workers who are confident with their written communication skills are confident in communicating with their teams, a number that drops to 31 percent if a knowledge worker is not confident with their written communication skills. 
When students enter the workforce with higher confidence in their ability to communicate through writing, they'll be better able to express their ideas, advocate for themselves, and achieve their goals. With Grammarly, 99 percent of students reported increased confidence in their written material.
Prepare students to communicate effectively across multiple channels
In school and at work, students will be expected to communicate successfully across various channels, modes, and mediums, including email, messaging platforms, phone calls, and virtual meetings. They need access to timely, student-initiated support around the clock, whether they are writing a paper, emailing a professor, or messaging a classmate. Building confidence in written communication with a tool such as Grammarly for Education helps students gain valuable real-world experience in communicating to the best of their ability. 
Help students learn how to identify and use the most appropriate tone for a given message 
The tone of a message — whether it is positive or negative, confident or apologetic — makes an impact. Wielded intentionally, tone makes it far more likely that a message will be received in the way the communicator intends. Working with an AI-powered tool such as Grammarly, students preparing to enter the workforce can get much-needed practice in expressing urgency, delivering feedback, and navigating difficult conversations with an appropriate tone. 
Everyday AI that supports written communication skills can give your students exactly what they need: personalized, timely support that helps them develop skills that are in demand in the workforce, no matter what field or industry they plan to pursue. And the best part? They develop these skills using a tool that saves time, money, and effort. 
With Grammarly for Education, you're giving your students the gift of self-study and self-direction — skills they can carry anywhere their career takes them. During their time at school, enhanced communication skills help them step up and stand out in the classroom. And after they graduate, they'll be prepared to communicate with their peers, leaders, and stakeholders to achieve success. 
Equip students with the tools for success in any industry or field
Public perception around the value of higher education is changing, placing even more pressure on institutions to prepare students for the workforce. Career services can be a part of that change by using technology such as Grammarly for Education to help students develop valuable, in-demand communication skills. 
Using everyday AI such as Grammarly for Education allows educators to spend more time helping students strategize their career goals and less time coaching students through proper writing etiquette, tone, and grammar. The result is a student who is more prepared for the challenges of academia today and the rigors of the workforce tomorrow — as well as a career services partner with more time to guide them through their options. 
Ready to boost the career services support you're providing to students? Contact our team to learn more about Grammarly for Education.