Your Go-To Readability Resource

What does readability mean? A readability score indicates how easy it is for a reader to understand a piece of writing. If it's high, that means the writing flows and is easy to absorb. If it's low, that means a reader may find it hard to grasp its message and key points.

Whether you're using a readability checker or not, there are a few rules of thumb you can rely on to make your writing clear, like avoiding too many long and complicated sentences.

Grammarly takes the guesswork out of scoring high on readability with plenty of suggestions for clear, concise, and intelligible prose.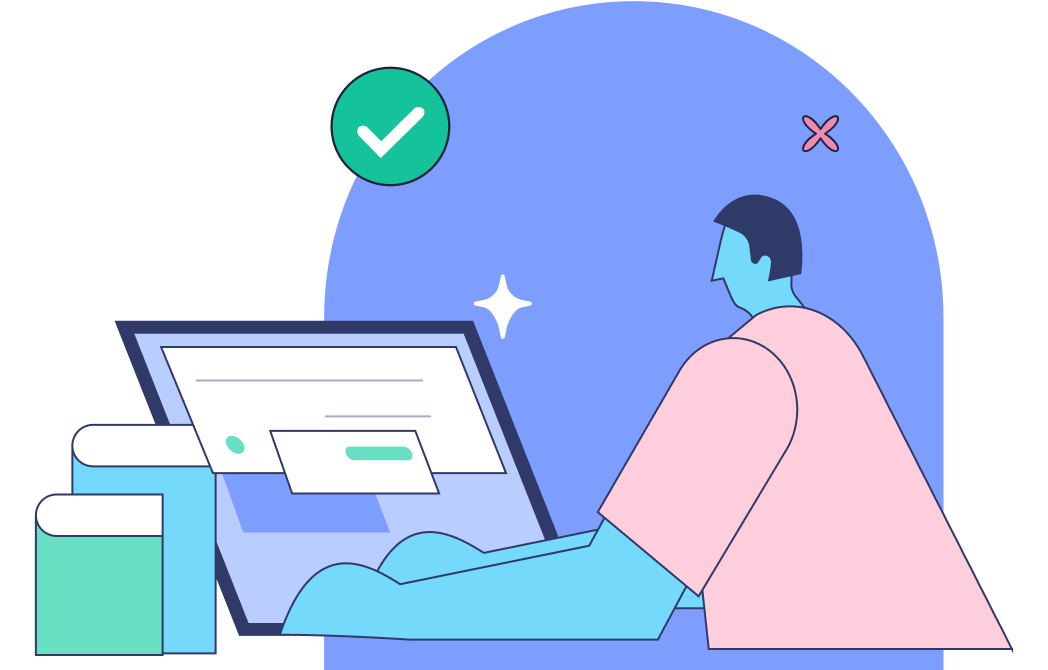 Readability Tips and Tricks

In general, long sentences are harder to read than short ones. And, longer words are harder to read than concise, simple ones. A document's readability score can give you an idea of how easily a reader can understand it based on the length of the sentences and words used in the document.

Learn more about readability and use Grammarly to write more clearly.

Make your writing clear and easy to understand.

Be confident your work is polished.

Fix typos and mistakes in seconds.

Continuously improve with real-time writing feedback.

See What Grammarly Can Do for You

Grammarly's real-time writing feedback helps you learn and improve as you write.

Readability

Understand how clear your writing is.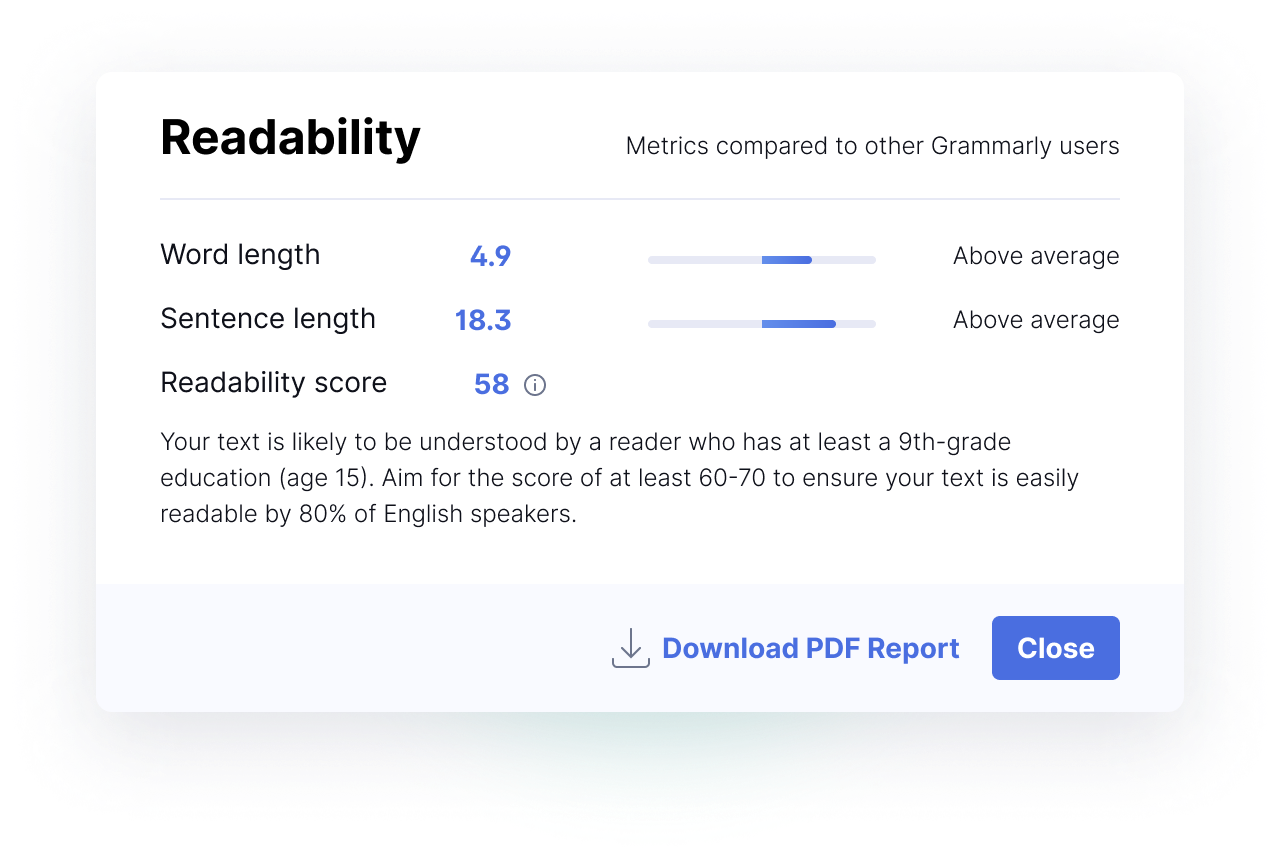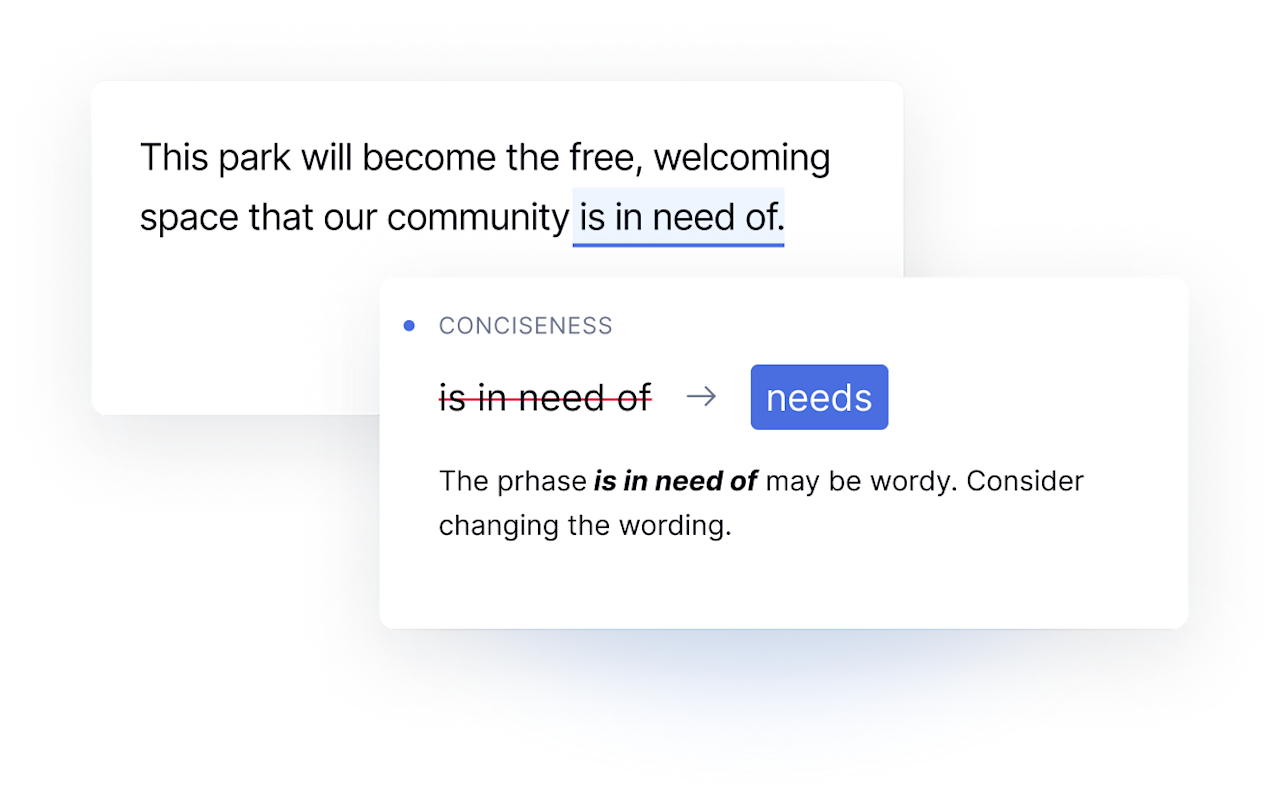 Conciseness

Eliminate wordiness so your message is clear and to the point.

Formatting Suggestions

Ensure longer text is highly readable with formatting like bullet points and bolding.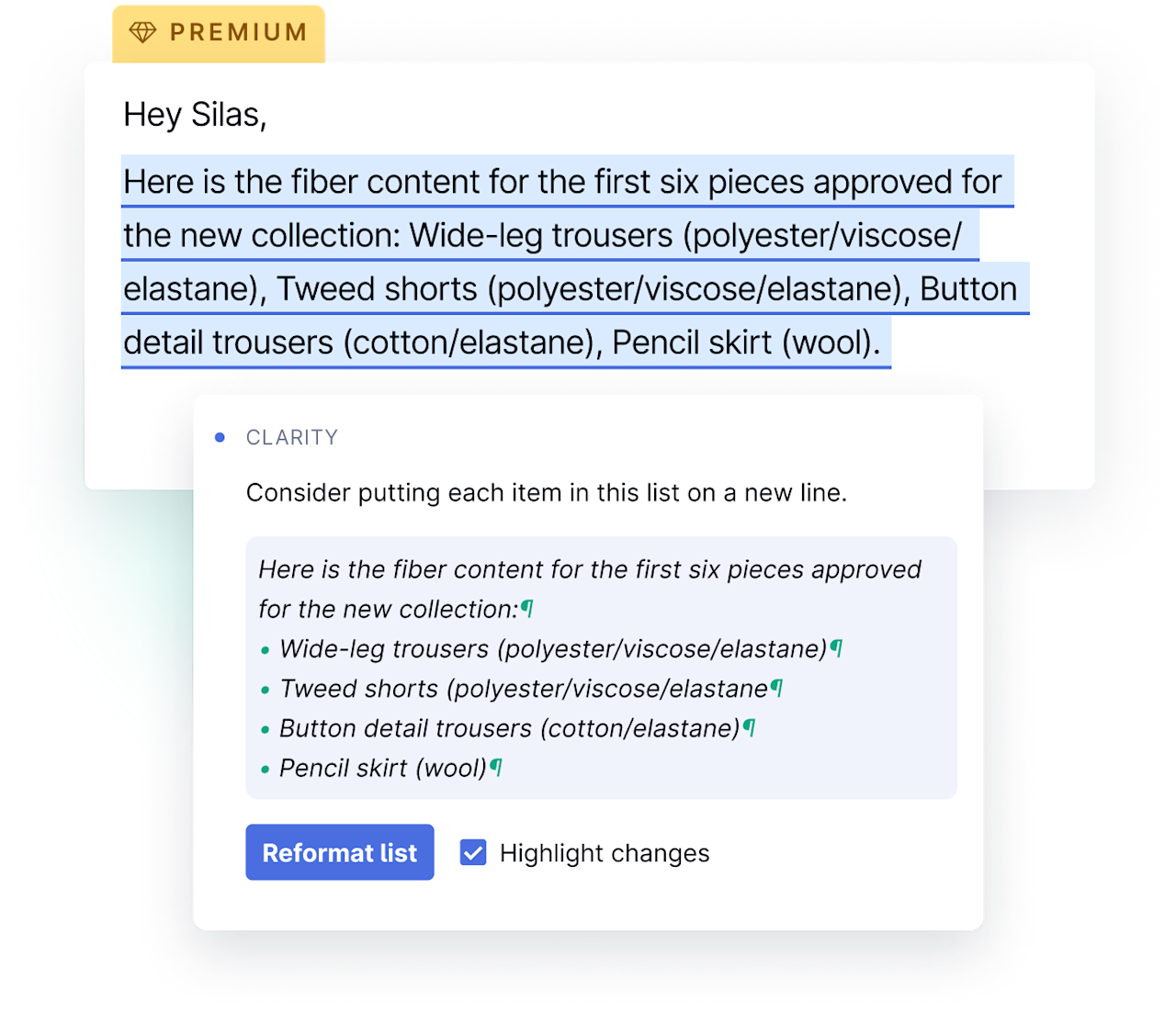 Works in Your Favorite Apps






Make Great Writing Simple

Join over 30 million people who use Grammarly every day to make their writing shine.