Effective communication is a critical foundation necessary for achieving success. We set out to illustrate how communication impacts each company and drives both direct and indirect costs.
We teamed up with reputable analyst firm The Harris Poll to survey 251 business leaders and 1,001 knowledge workers in the U.S. According to our research, knowledge workers spend approximately 20 hours a week on written communication—that's half of a 40-hour workweek. More importantly, business leaders estimate their teams lose an average of 7.47 hours per week to poor communication. How does this translate into a cost for businesses? And which is more costly—time or the value of business lost?
Check out our infographic to learn more and download our State of Business Communication report for more insights.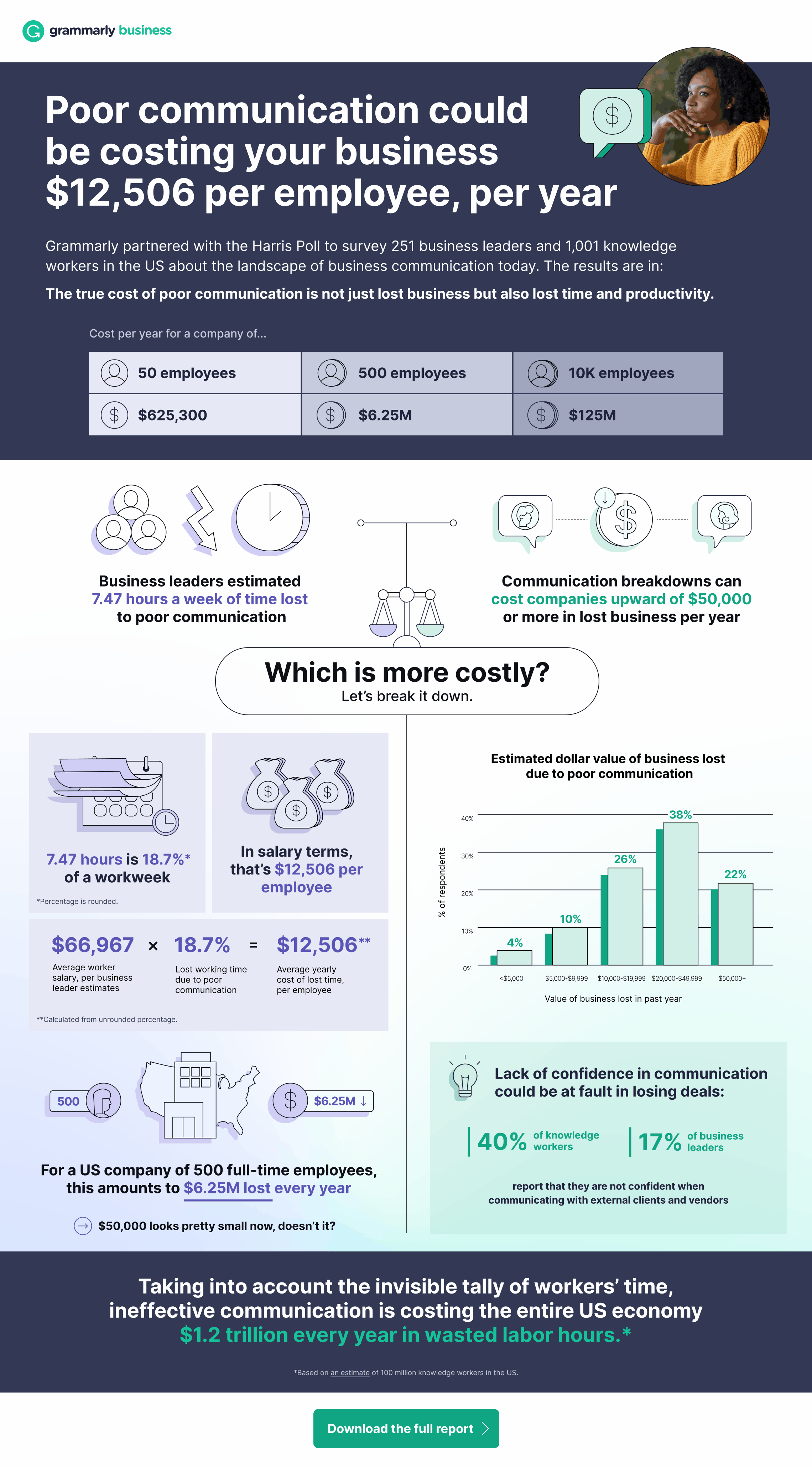 Get Ahead with Grammarly Business
As you can see, businesses risk losing as much as $12,506 per employee per year as a result of inefficient and ineffective communication. Organizations that want to maintain high levels of collaboration, creativity, and connection, especially in remote and hybrid work environments, must get ahead of the inefficiencies and negative impacts of ineffective communication.
Learn how Grammarly Business can help. Schedule a demo with one of our experts or get your team started today.
Get hands-on with Grammarly Business
To empower your team with effective and efficient communication