12
New customer support agents
4.86
Customer satisfaction score
When customer support teams need to scale their growth with quality and consistency, professional communication is paramount. Such was the case for Lucid, a high-growth research technology (ResTech) company that provides programmatic access to first-party data. Lucid's expanding customer support team needed the right tools to maintain their high customer satisfaction (CSAT) numbers while ensuring their communication skills were top-notch.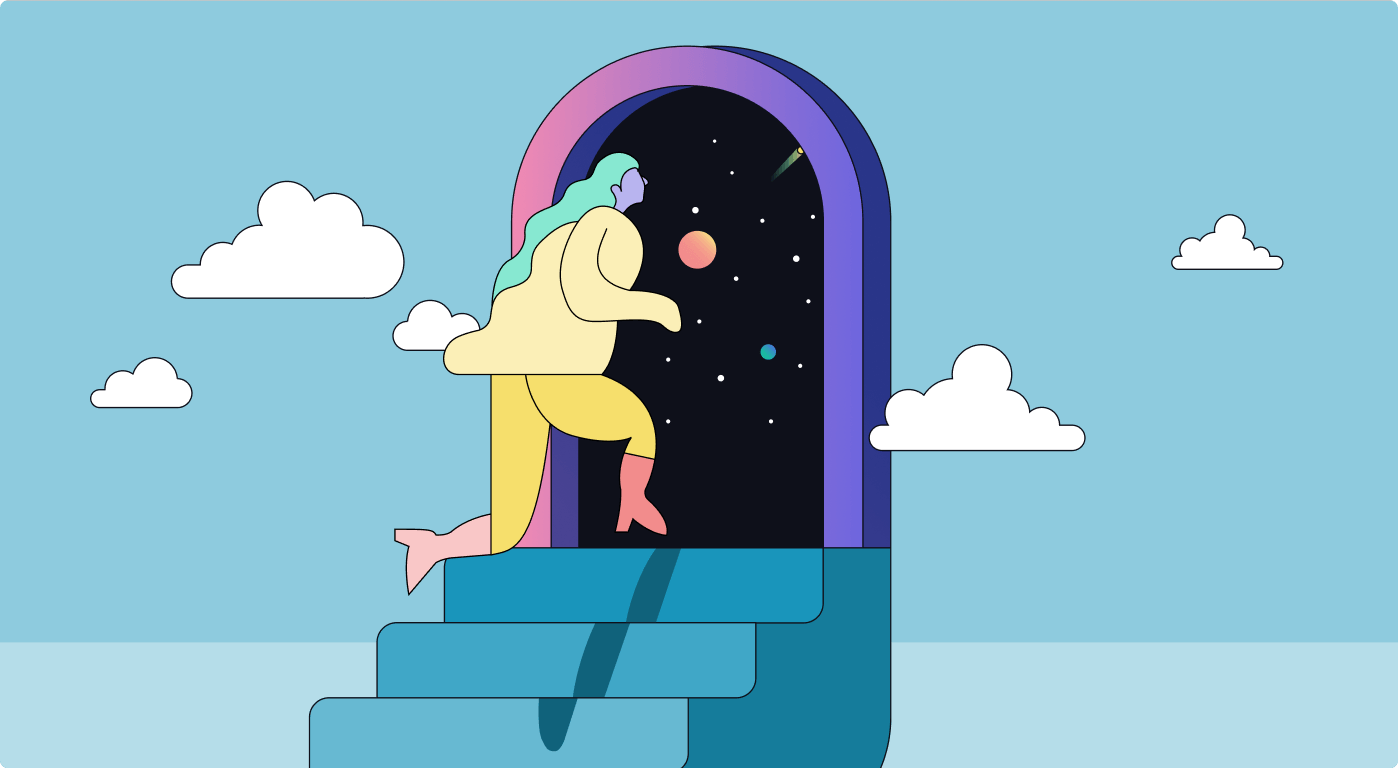 Lucid's Associate Director of Platform Support Jimmy Snyder needed a solution. Jimmy looked for a tool to support his agents with their communication skills, but in a way that freed up managers to hone in on more strategic priorities. 
A broad Google search led him to Grammarly Business. Jimmy knew it was the right start—but didn't realize then that Grammarly Business would provide exactly the value their global team needed. 
With respondents in more than one hundred countries, Lucid is pioneering solutions to help anyone in any industry survey online audiences and get the answers they need. With their offerings, Lucid's vision is to change how customers access data to find the insights they are seeking. Let's explore how Lucid harnessed Grammarly Business to help them achieve that vision.
The Challenge
Although Lucid is headquartered in the US, they are a global company—with both customers and employees located worldwide. Lucid has continued to expand quickly, which has led to an increase in its team's growth, particularly in the customer support business unit. That is where Jimmy comes in. When he joined Lucid back in 2017, the Customer Support team was not more than five people strong and based in their India office.
Still, even with a small team, Lucid Customer Support consistently presented robust customer engagement. In 2018, when CSAT scores were instituted at Lucid, the team found they were averaging a CSAT of 4.77 out of a 5.00 scale. 
Come 2020, the Customer Support team had grown from five to seventeen agents, who were still delivering a CSAT of 4.86 out of a 5.00 scale. However, the team needed a solution that enabled them to keep up with the team's ongoing growth and sustain their high CSAT numbers. 
Additionally, Jimmy knew his teams were great at technical knowledge, but there were opportunities to improve communication as the group continued to scale. He wanted to help train his agents to deliver solid technical expertise—and do so with confidence, clarity, and consistency in their communication. He also wanted to develop a reputable perception of his team within Lucid that instilled trust in his agents to nurture customer relationships with quality. All these new needs that emerged from growth and scale pushed Jimmy to search for automated communication assistance on Google Search.
Get hands-on with Grammarly Business
To empower your team with effective and efficient communication
The Solution
When Jimmy came across Grammarly Business and tried it for the first time, he instantly loved the experience primarily because it was so affordable and easy to use. He was looking for a highly user-intuitive solution that was simple to onboard for a team and incorporated well with existing tools they used. He needed a solution that, when rolled out, could get the team off the ground so the managers could focus on more strategic priorities. Also, because Lucid dealt with data, he knew that whatever solution he picked, security and CCPA compliance would have to be better than par, or it would be a no-go. Grammarly Business checked that box as well. 
"
Grammarly Business is an irreplaceable tool. We will continue to grow globally, and I believe this is a critical tool for supporting our global growth and meeting our customers' expectations with quality and consistency
."
The Results
Once Grammarly Business rolled out to the team, the value delivered was almost instantaneous. Agents improved their grammar and spelling and enhanced their professionalism and tone of voice in a way that was consistent with the Lucid brand. As an unexpected benefit, agents whose primary language was not English saw an improvement in their word choice while communicating. This was a significant benefit: Their communication not only came across as more professional but also felt more natural and engaging in tone.
Today, Grammarly Business continues to be a critical tool for the Customer Support team at Lucid. With the growth Lucid is seeing, its Customer Support team is positioned for success: they'll scale their teams with quality and consistency while getting their newly onboarded team members on the ground running—all thanks to the power of effective teamwide communication.
If you would like to help your support teams improve communication and customer satisfaction, contact us today or learn more.