New Grammarly Developments
Spring 2023
Product Updates

Communication doesn't have to be complicated. Grammarly's product updates make writing even easier, so you can feel confident with every word you write.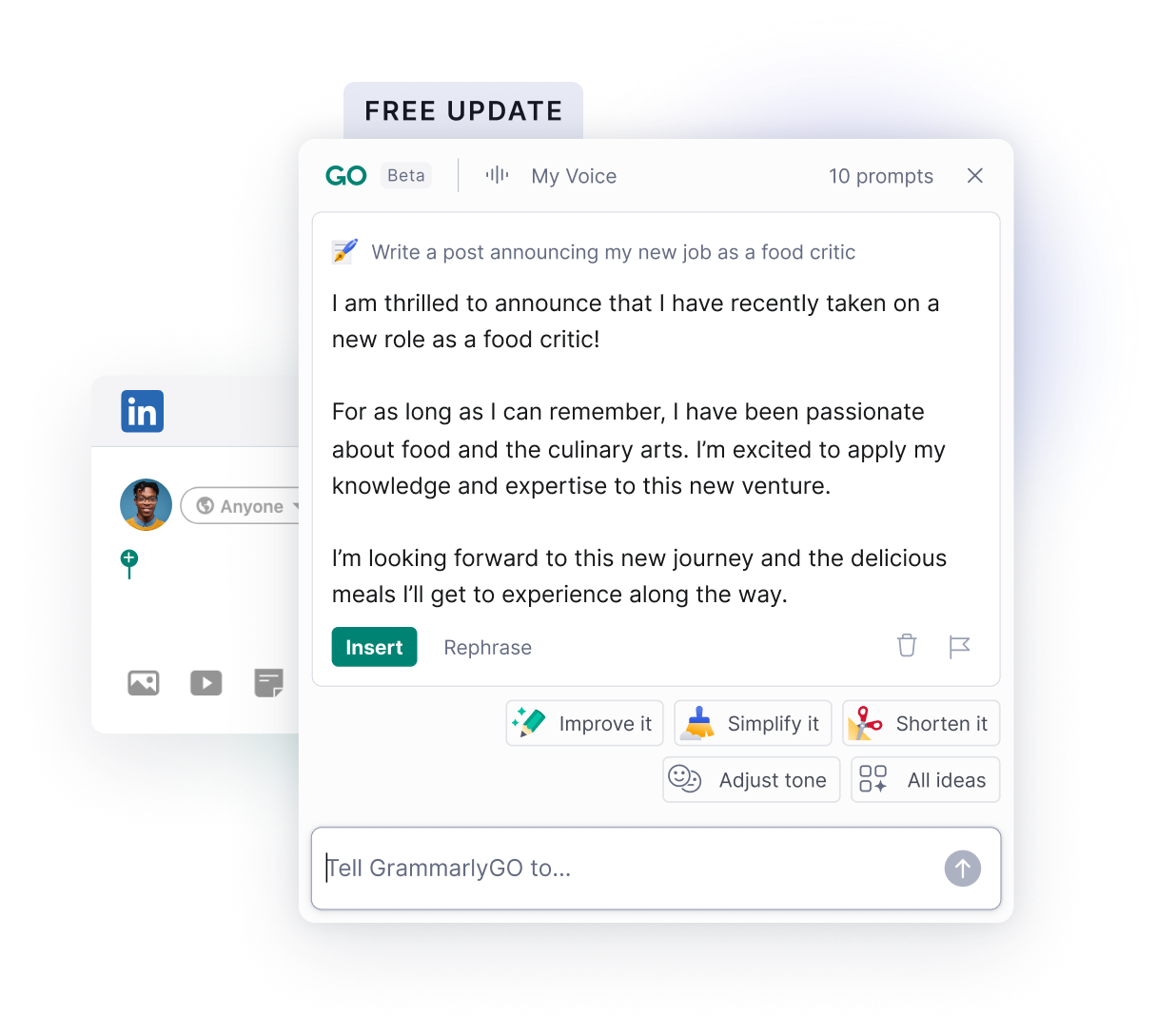 Reinvent writing with GrammarlyGO

Jump-start your writing with GrammarlyGO generative AI communication assistance. Help individuals and teams quickly compose and rewrite text, generate ideas and outlines, and reply in a personalized voice.
Learn more
More powerful assistance

By increasing corrected writing mistakes by 7%, increasing clarity suggestions by 14%, and reducing erroneous spelling suggestions by 15%, Grammarly's latest AI improvements give you more helpful suggestions. In addition, full-sentence rewrites now transform more writing while better refining and preserving the meaning of what you write.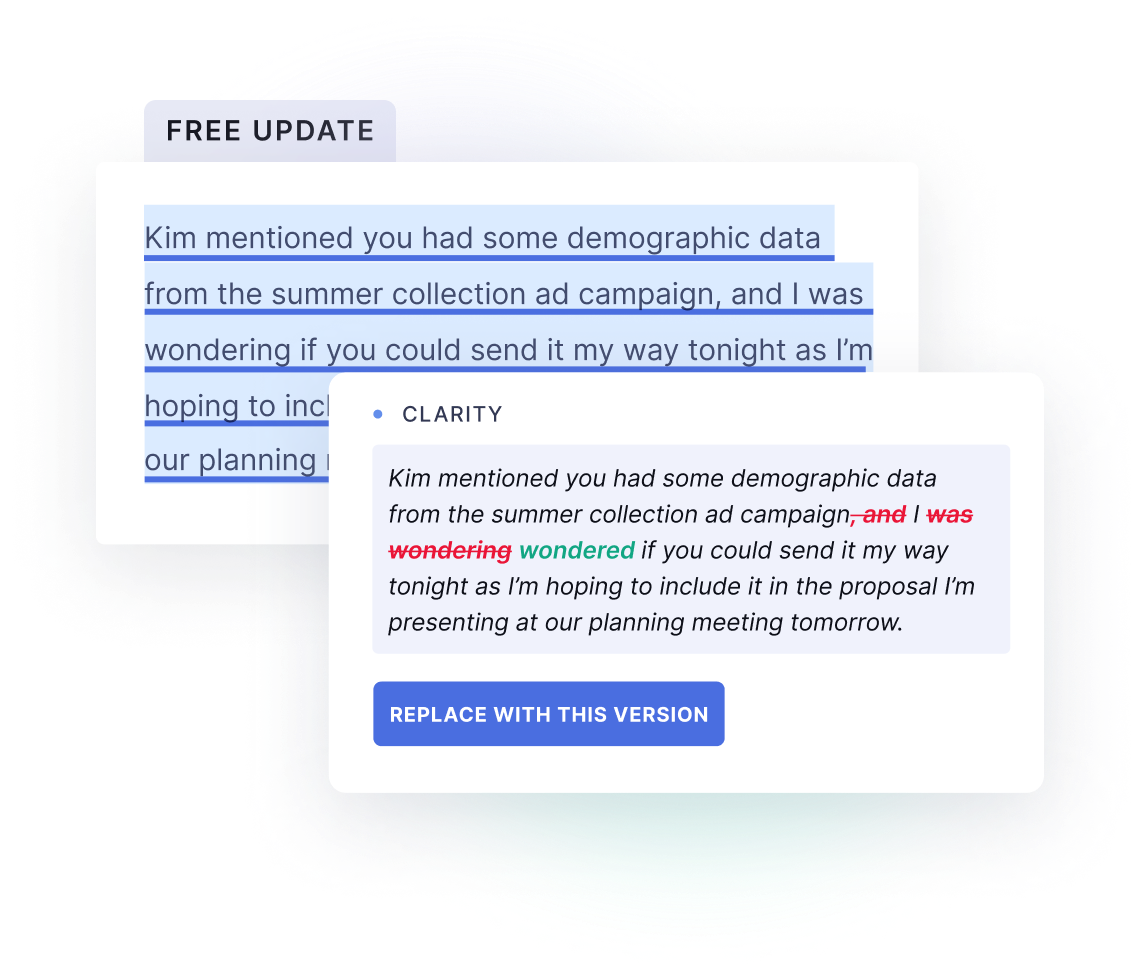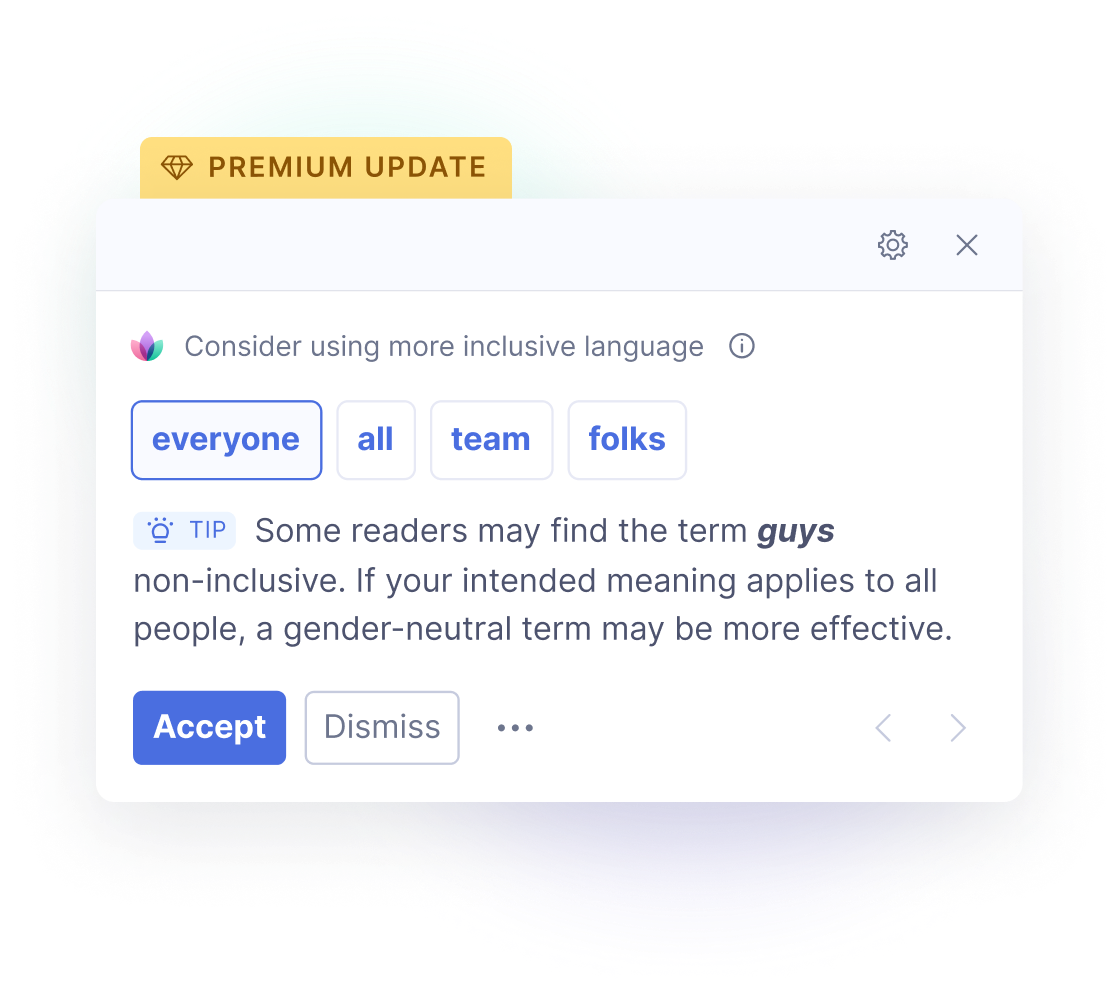 An easier way to be inclusive

Receive guidance on using gender and parenting language so you can write in a way that helps people feel more comfortable. These new inclusivity suggestions also include explanations to help you make the best choices in your writing.


A new way to monitor usage

By tracking usage stats for teams, owners and contributors can manage license allocations more effectively and demonstrate the value of Grammarly Business for their companies. Following Grammarly's user-first approach to data security and privacy, individual users can also see their own usage stats going back to Grammarly Business activation.
View your usage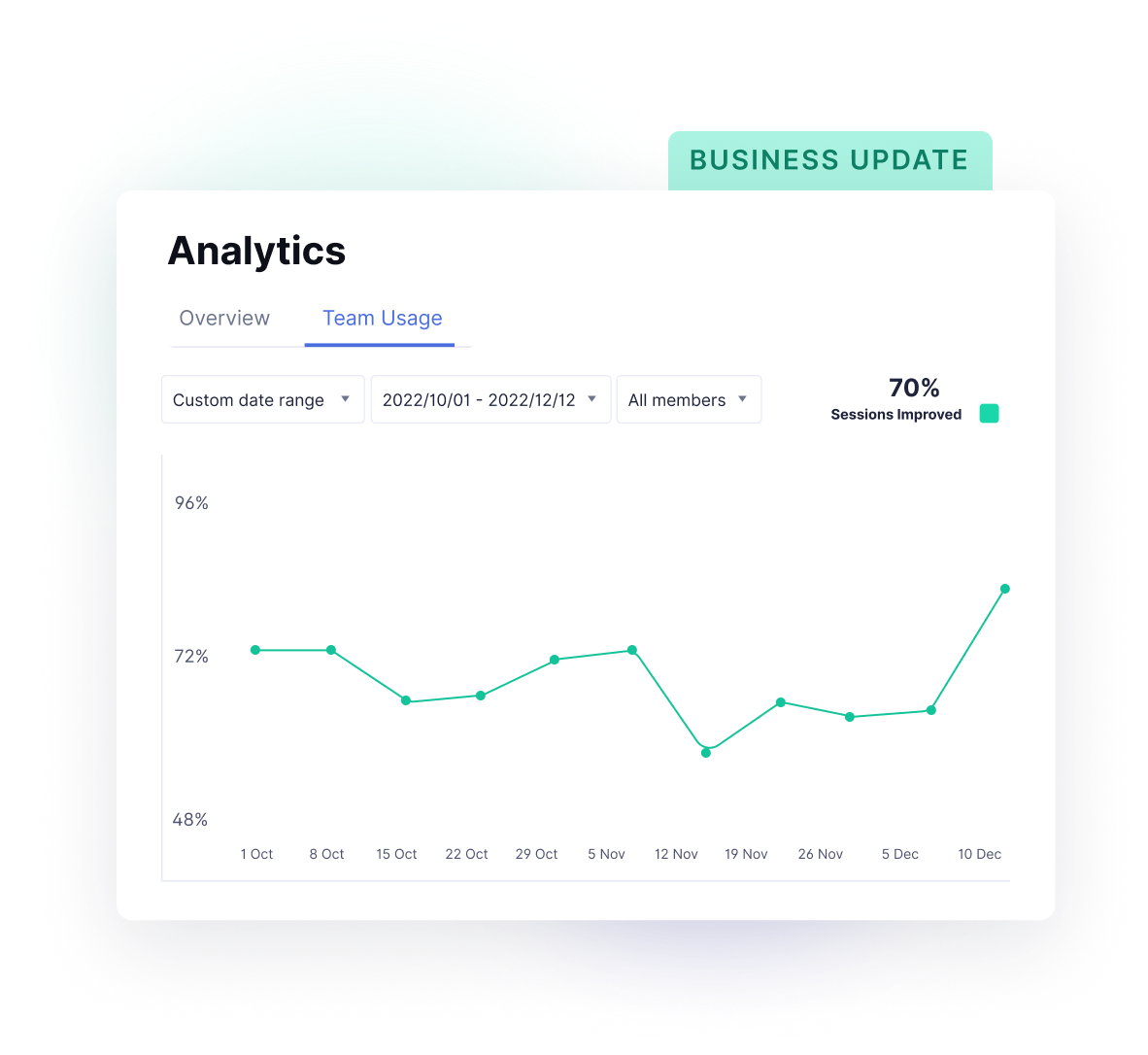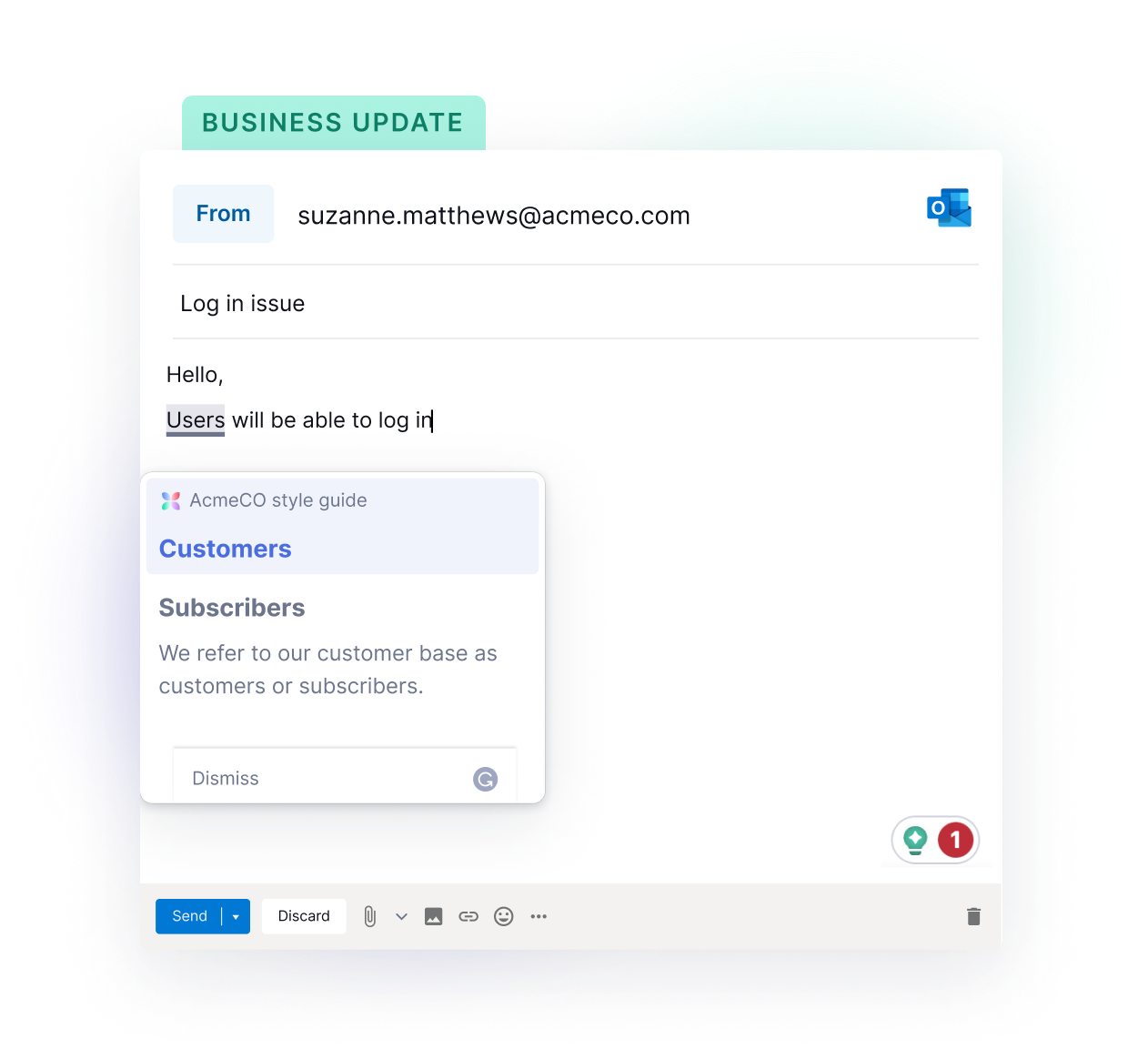 More versatility for 
style guides

Help your organization stay on-brand with three replacement options for flagged vocabulary so they can choose the best suggestion based on the context of their message. New bulk-delete rules let admins select and delete multiple rules at once. Lastly, help team members stay on-brand wherever they work with style guide support on iOS through the Grammarly Keyboard.
View style guide
Accurate citations where you write

Whether you're writing in Google Docs or Microsoft Word, Grammarly will keep your citations' formatting and punctuation consistent with your chosen style guide—APA, MLA, or Chicago.
Learn more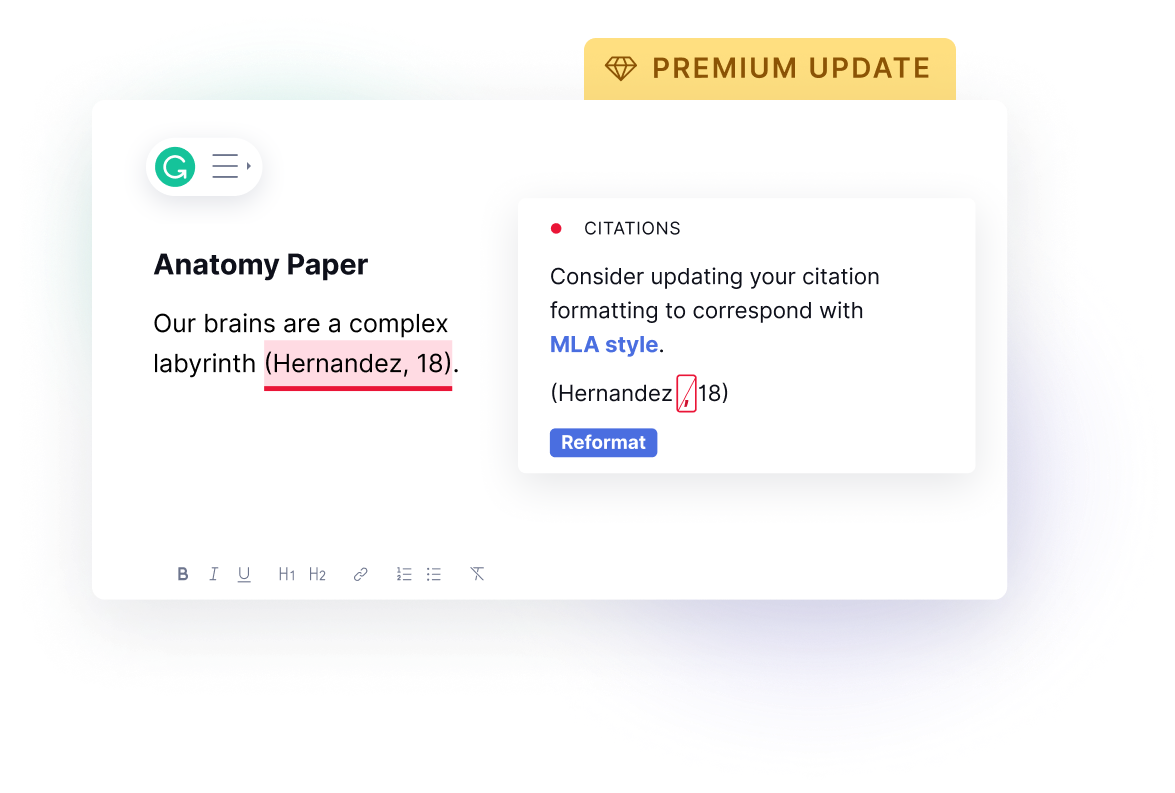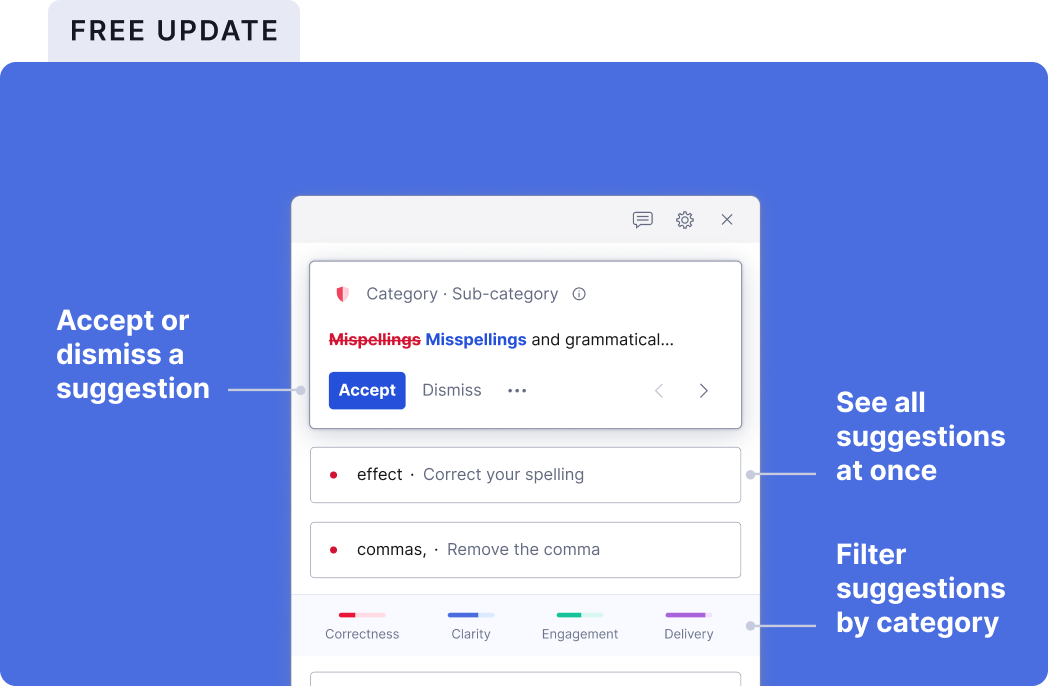 Suggestion list view now available for Windows and Mac

See all suggestions at once and filter them by category when writing long documents in applications including Word, Pages, and more.
Learn more
Works Where You Do

Grammarly works with your go-to apps and websites on mobile and desktop, helping you polish your words where you write.

Emails and Messages
Documents and Projects


Social Media

Great Writing, Simplified

Join the 30 million people who use Grammarly to write more efficiently and effectively.