Grammarly Free
Your Path to Confident Writing

Experience the joy and speed of writing with a trusted assistant that has generative AI capabilities built in. With prompts to keep you moving and suggestions to keep you sounding polished, Grammarly helps you stay mistake-free and pitch-perfect across the apps and websites where you write.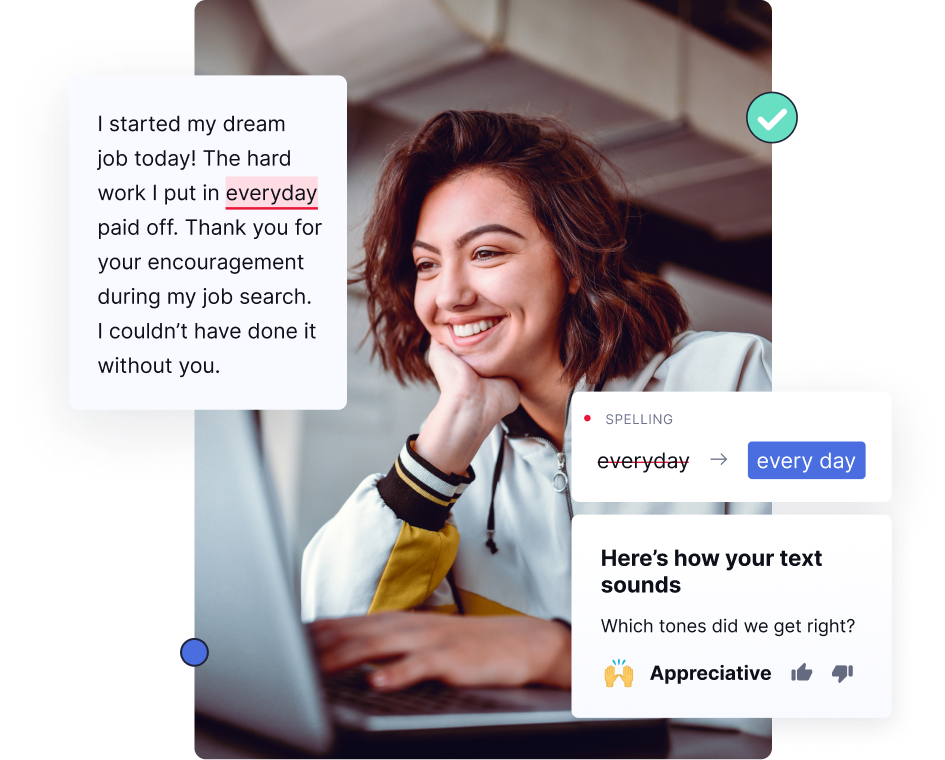 Join the 30 million People Who Write with Grammarly

To Polish Everyday Communication Skills

"Grammarly has made my life so much easier. Although I consider myself a pretty good writer, Grammarly helps fine-tune my expression."

—Grace Windheim, College Student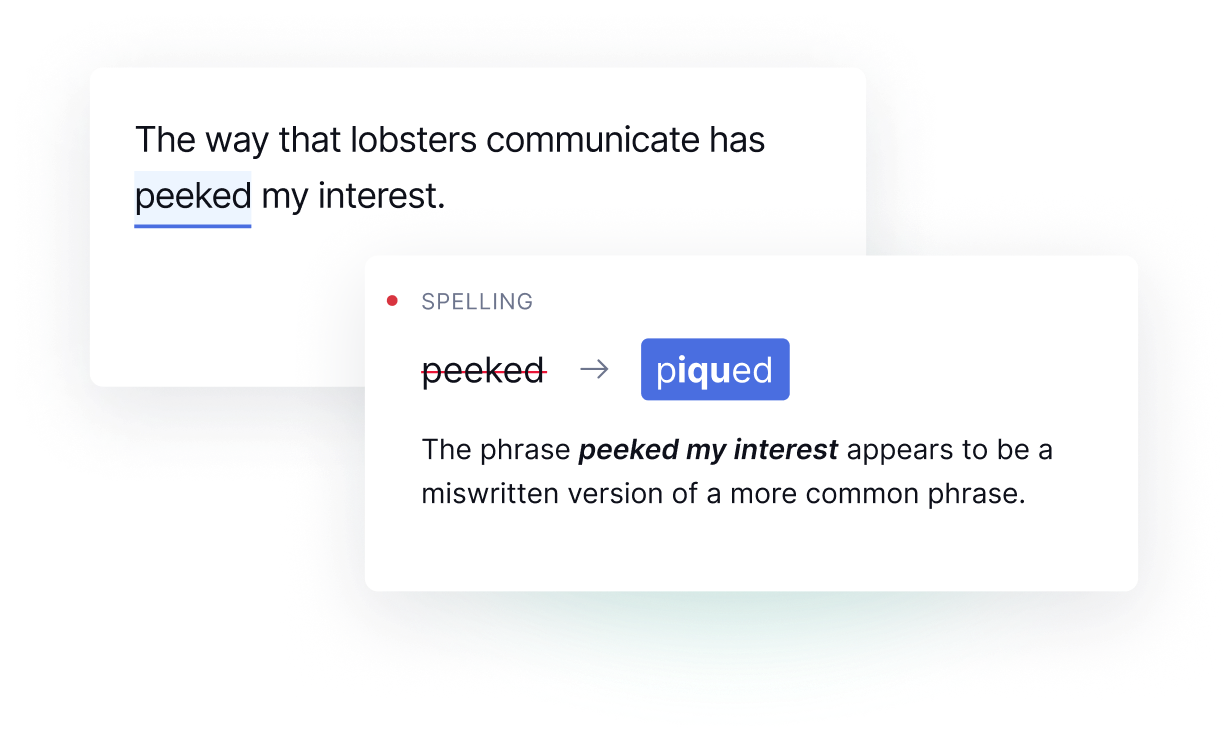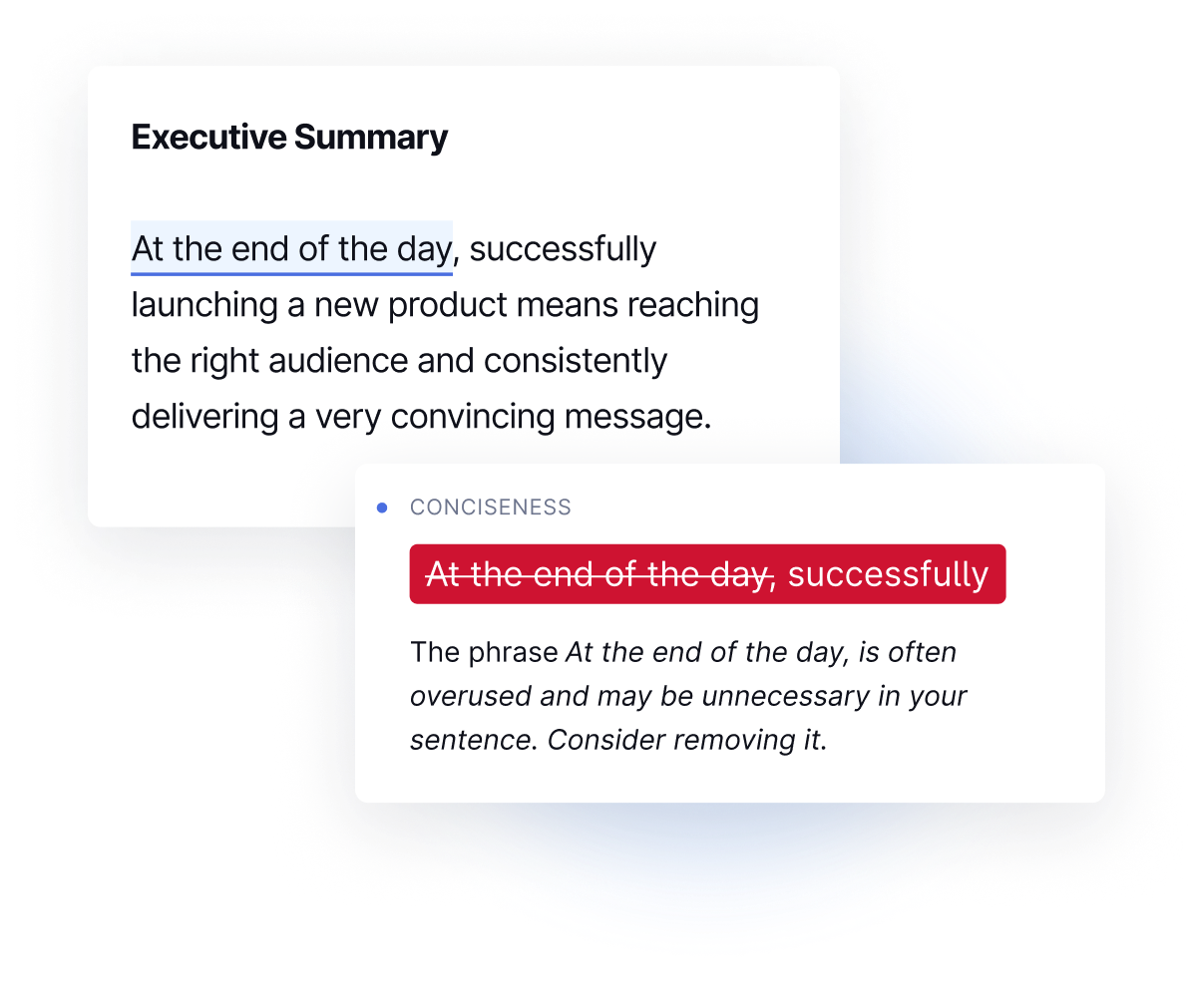 And Open New Doors with Greater Confidence

"As a software engineer, I think Grammarly is brilliant. I have gained such confidence in my writing that I have started publishing technical articles on Medium."

—Clíona de Róiste, Software Engineer

Assistance Where You Need It

When you download Grammarly, it acts as a layer on top of the spaces where you already write. Grammarly works on more than 500,000 websites and applications for a consistent experience across devices from a product trusted by millions.







All Our Basics, Robustly Built

Think all Grammarly does is check your grammar? Check again! Unlike other digital writing tools built by makers of productivity suites, Grammarly began as a communication product, so our slate of helpful features is unmatched.

Correctness
Catch mistakes before they catch you

Of course, Grammarly will help with your grammar, but it also ensures your punctuation and spelling sparkle: no more agreement errors, no more misplaced commas, no more typos. For every fix, Grammarly will explain why, so you'll become a more confident writer over time.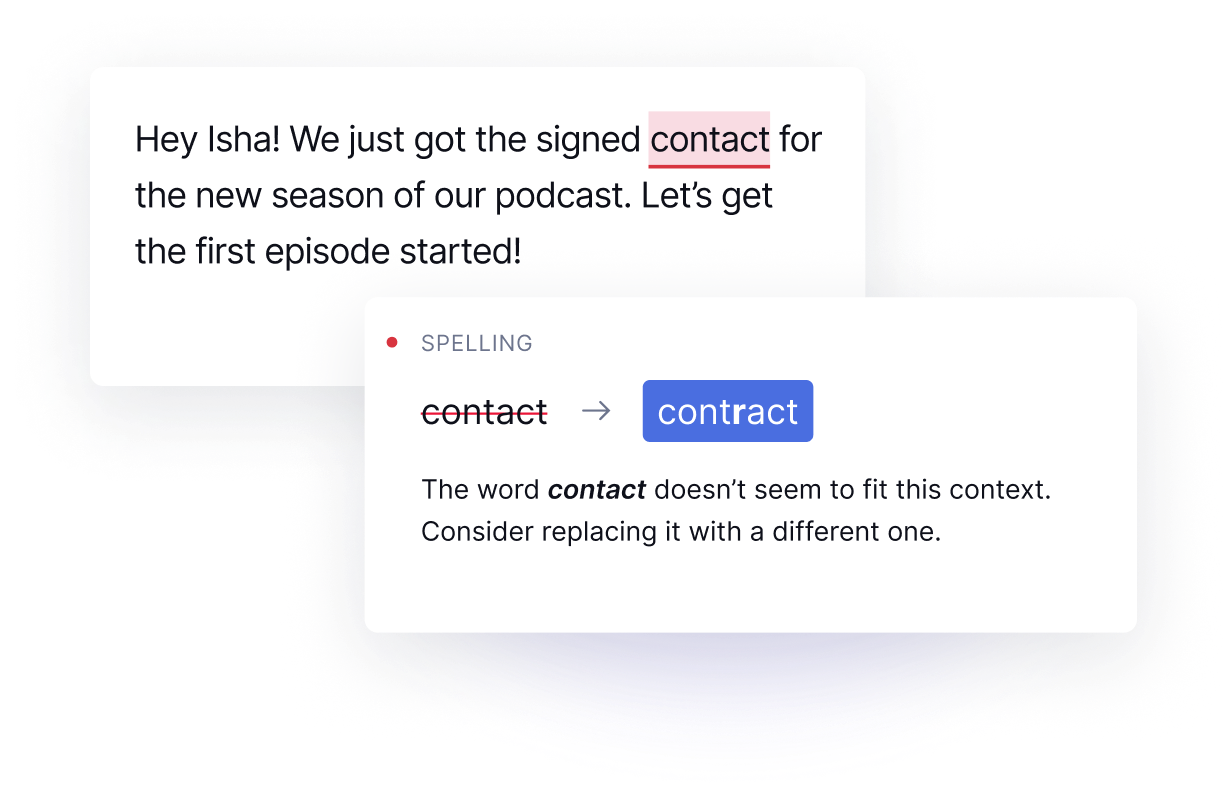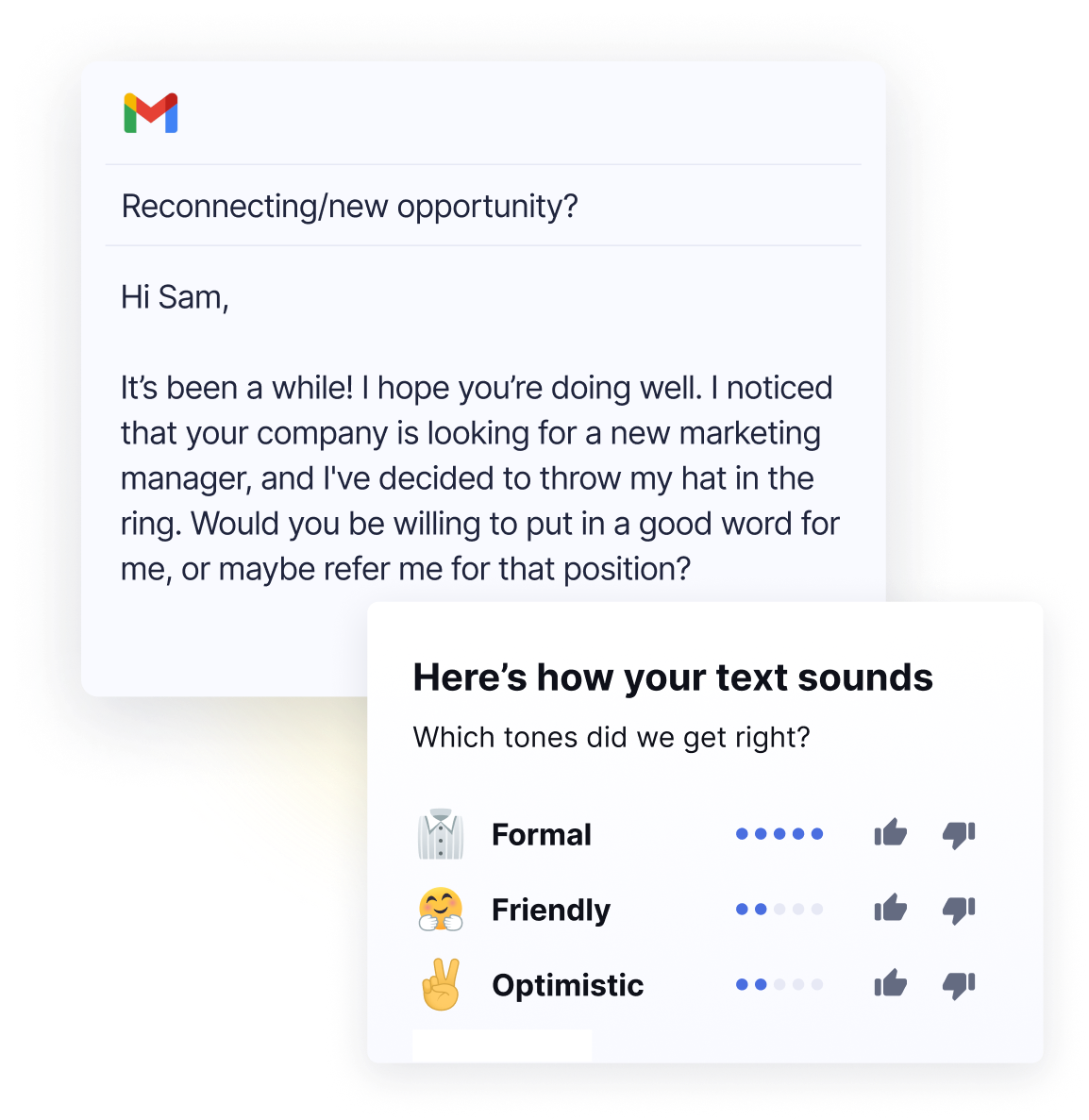 Tone Detection
Check your tone for any interaction

Grammarly's tone detector can identify the tone of your message by analyzing your word choice, phrasing, punctuation, and even capitalization. This delightful extra check will give you the peace of mind that you come across how you intend to—and save you a misunderstanding or two!

Conciseness
Say more with less

Find and cull redundant phrases, overused fillers, and wordiness that get in the way of what you're trying to express. Your ideas will shine, and your readers will thank you.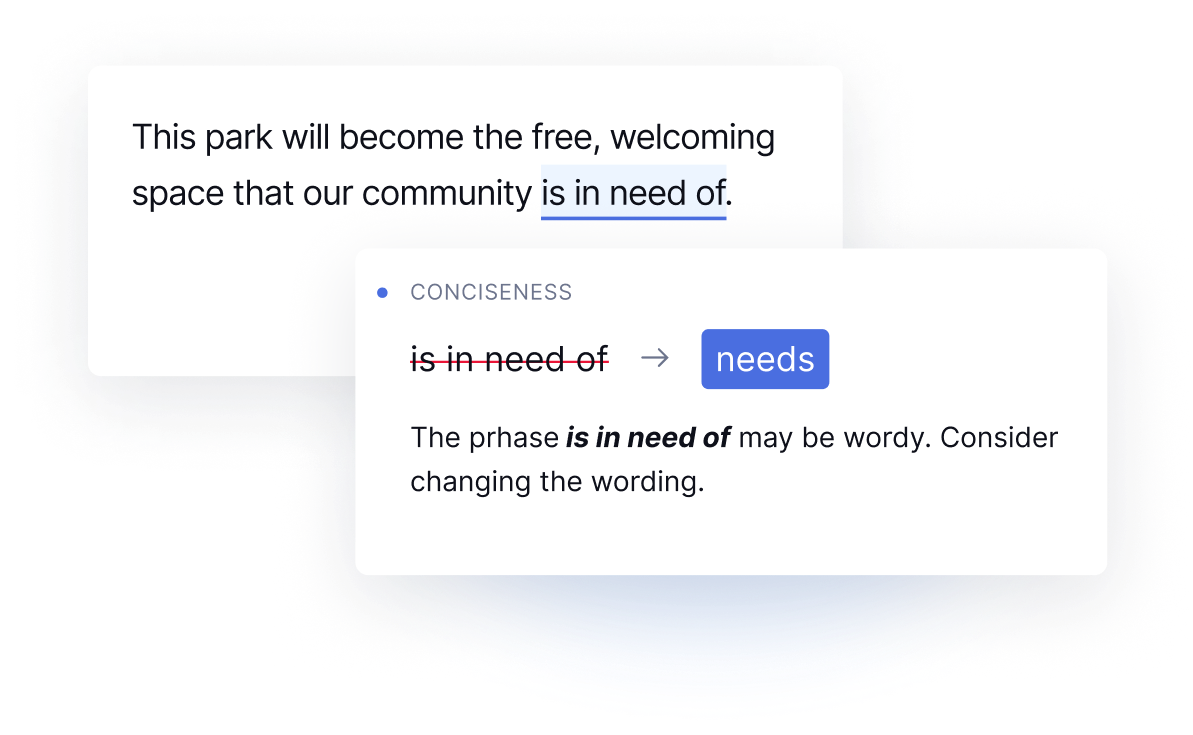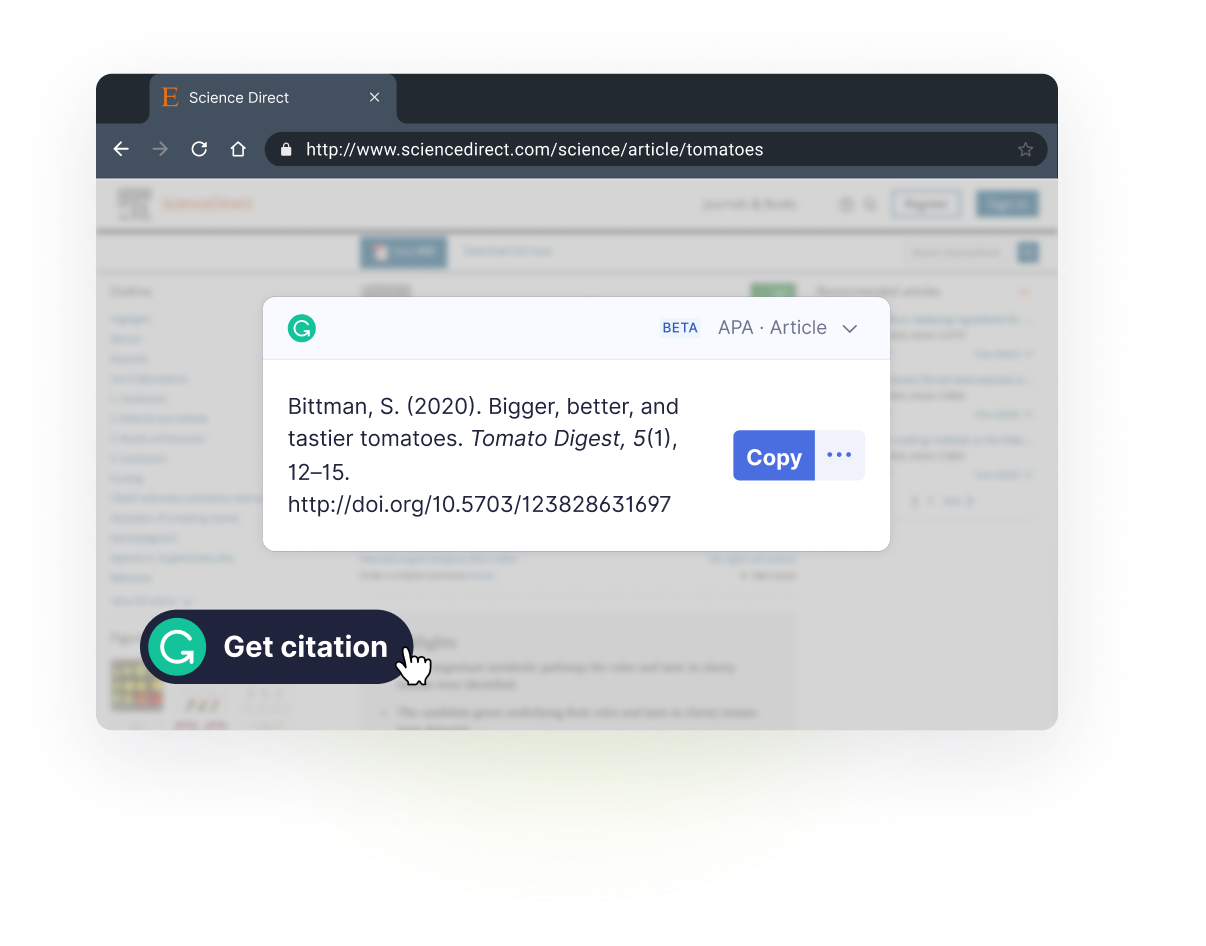 Auto-Citations
Quickly generate citations while you research

Save time and cite your sources? Yes, it's possible. Compatible with popular source websites—including Frontiers, PubMed, and Wikipedia—auto-citations can pull a citation in seconds. You don't need to enter any info manually or even leave the web page.

For even more features, such as full-sentence rewrites and plagiarism detection, check out Grammarly Premium.

Find Your Momentum With Generative AI Assistance

Grammarly Free provides you with a monthly allowance of prompts to power Grammarly's generative AI features. Use these prompts across apps and websites to compose drafts, rewrite text, generate ideas, and quickly respond to emails.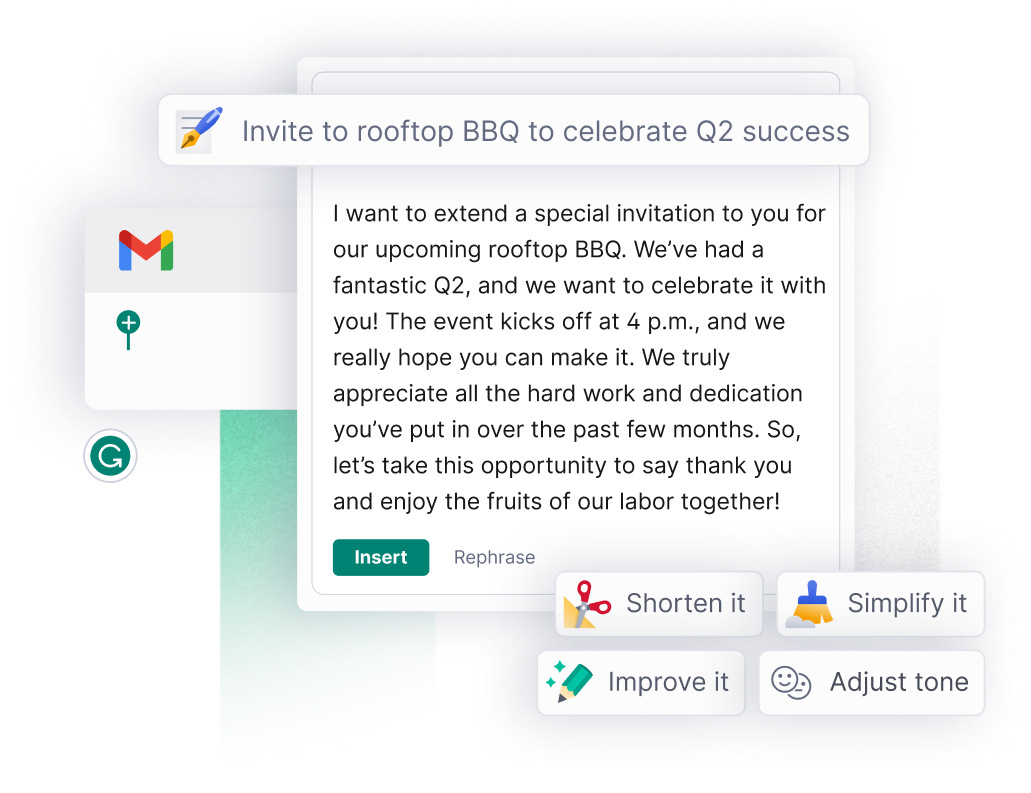 Accelerate your writing process

Prompt Grammarly's generative text feature with basic instructions to get polished drafts in seconds. You give some background, and Grammarly gets your message onto the page.

Ideas that come to you

Jump-start any document with ideas or structure delivered straight to the page you're already on. Brainstorms, outlines, and new perspectives are at your fingertips.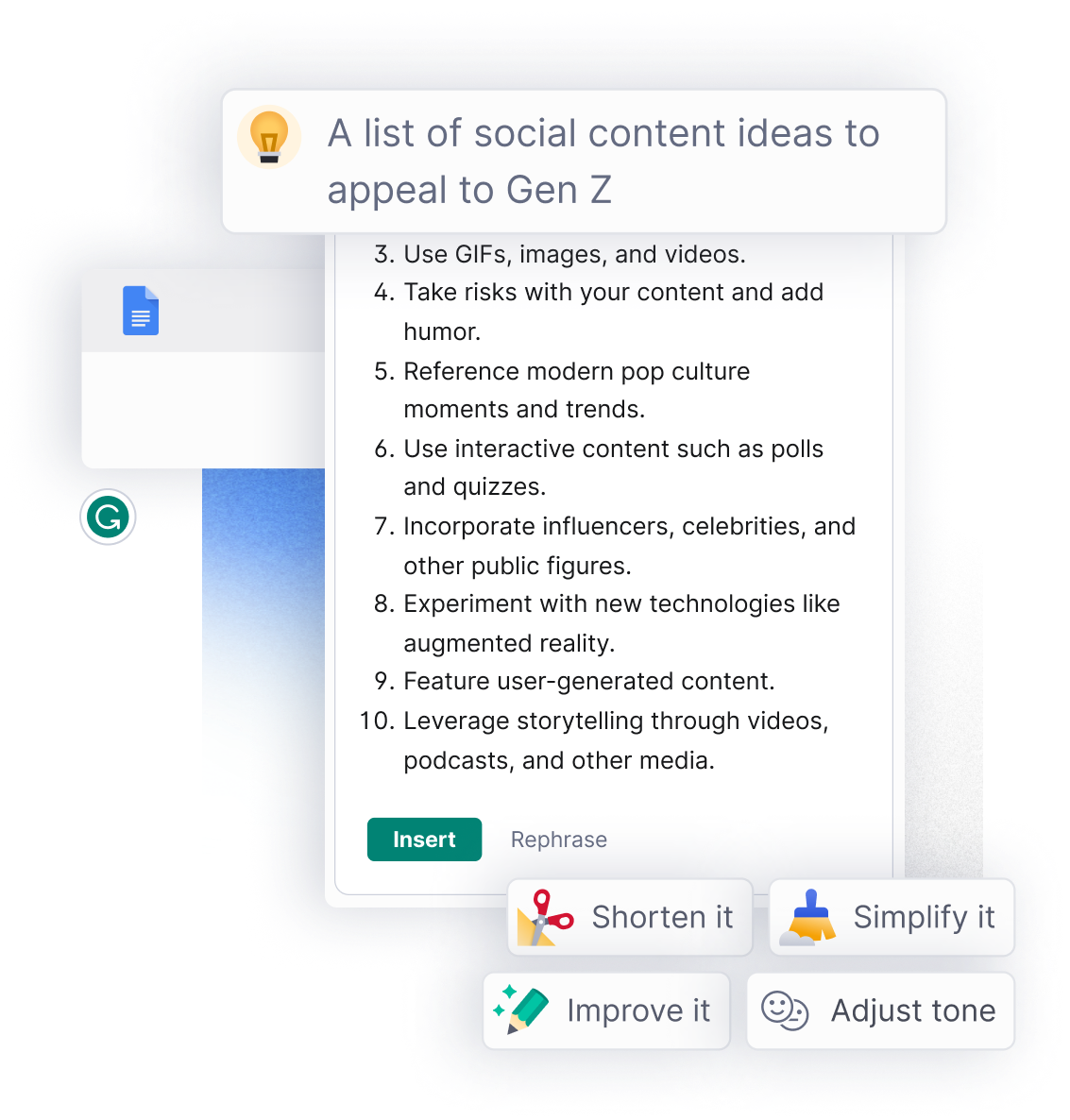 of students say Grammarly increases their confidence in their written material.

of professionals say Grammarly has reduced their anxiety before sharing their writing with others.

of our users say Grammarly helps them edit their work more efficiently.

of academic professionals say they save over one hour a week with Grammarly.

Confident Writing Starts Here

Grammarly helps you take your ideas to the next level wherever you work. Grammarly Free includes all the basics, and there are
no ads—ever.