Grammarly for Marketing Teams

Make Your Message Memorable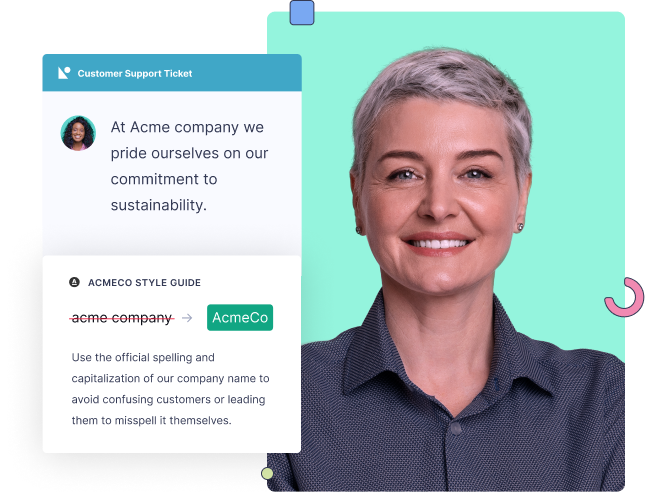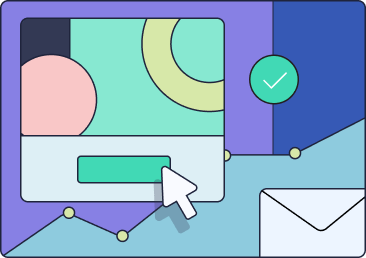 Customer attention requires stand-out communication.

Forbes cites that individuals view up to 10,000 marketing messages per day.

Grammarly Business Can Help Your Team: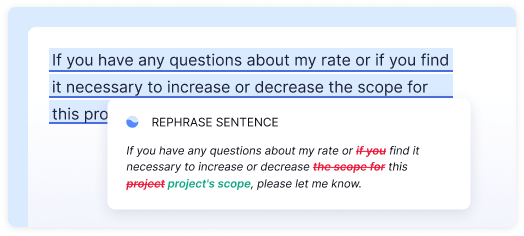 Cut through the noise

Brightening messages with engaging language captures attention more quickly.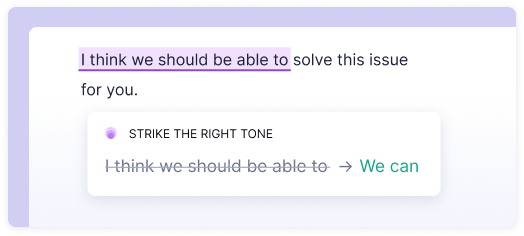 Improve brand perception

Clear messaging promotes a high-quality public image that remains true to your brand.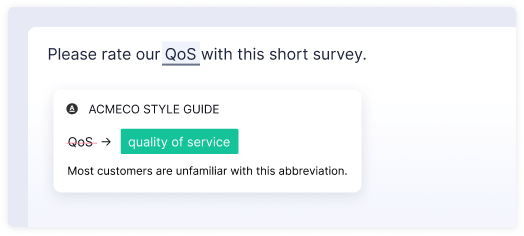 Stay consistent

Keep a steady hand on your campaigns, perfecting every message in the same polished style.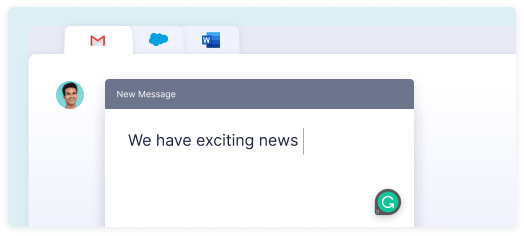 Scale across platforms

Grammarly Business works with LinkedIn, Workday, Lattice, Slack, and hundreds of other apps and sites on desktop, laptop, and mobile.

"It's easy to customize the suggestions our team receives with the words and styles that are important to us. The style guide ensures that our message is always on brand and coming across the right way, no matter the channel we use to communicate."

Janine Anderson
Managing Editor at Zapier
Why Marketing Leaders Love Grammarly Business

Clear

Grammarly simplifies messages and encourages marketers to write in the active voice.

Engaging

Grammarly brightens communications by suggesting synonyms that capture a reader's attention.

Consistent

Grammarly supports companies in communicating across channels with credible, professional writing.

Ready to see Grammarly Business in action?