What if AI Enhanced Learning and Academic Integrity?

Grammarly acts as a trusted partner for students in every stage of their writing process—helping them sharpen their critical-thinking skills and use AI responsibly, so they submit their best work.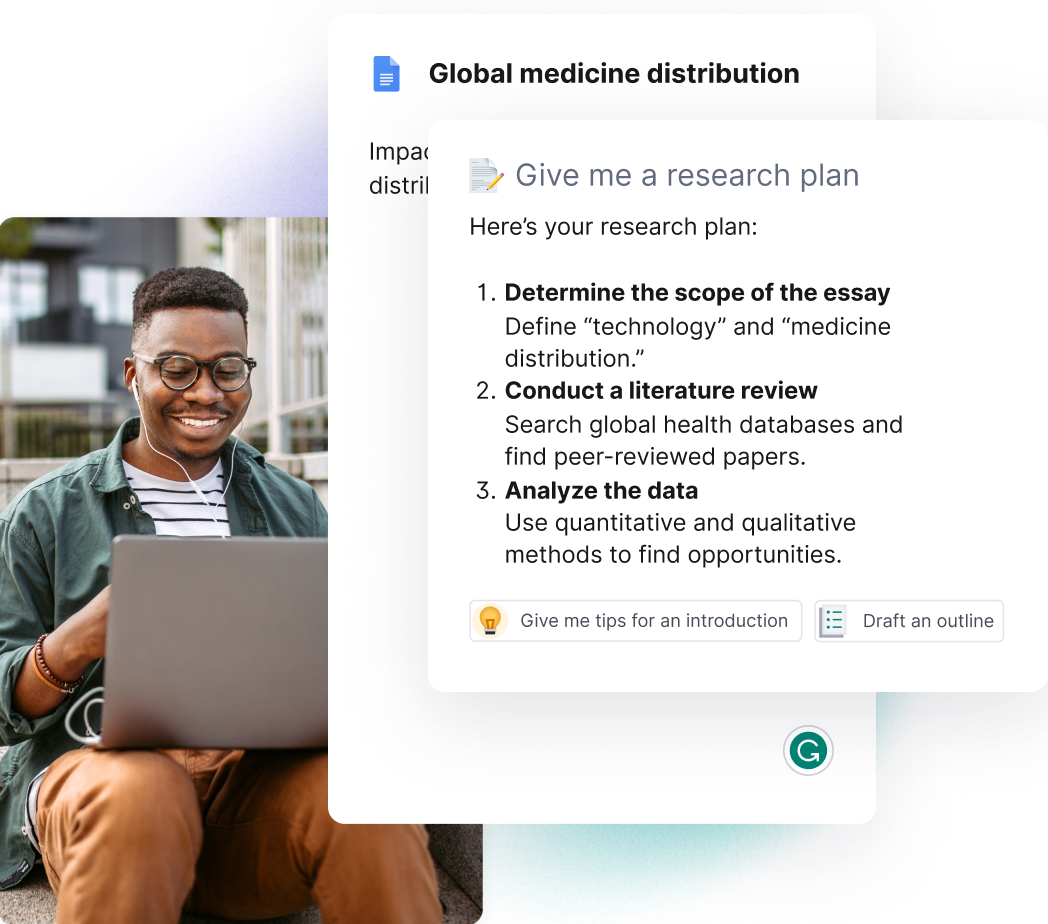 Encourages students to use AI responsibly and honor institutional policies.

Provides reasoning for writing suggestions to enhance learning.

Prepares students for professional success in an AI-connected workforce.

Helps students do high-quality work with AI writing assistance all in one place.

Empower Students to Do Their Best Work With AI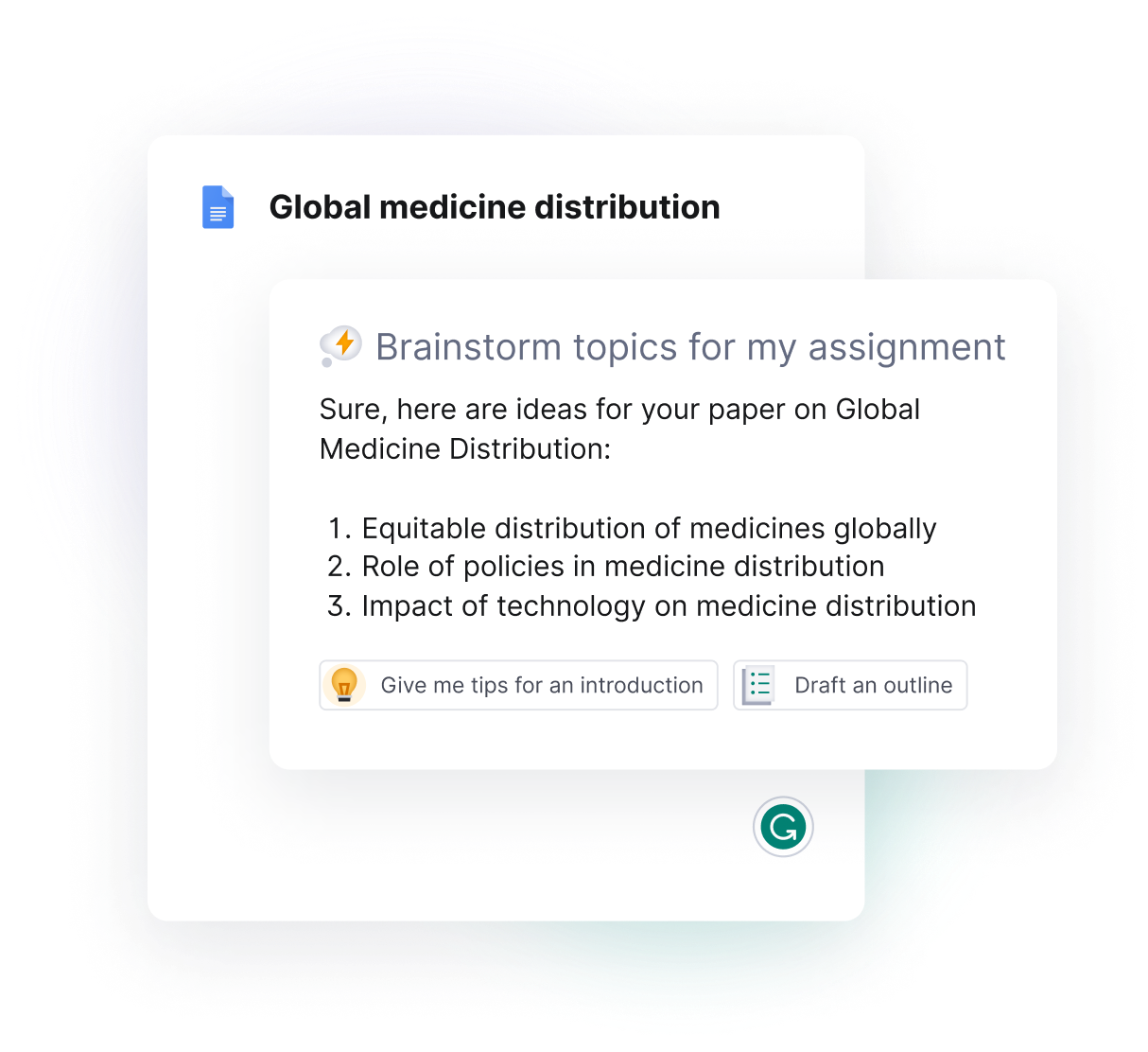 AI writing assistance that inspires more creativity

Suggested prompts help students move past writer's block and jump-start ideas and outlines for any assignment.

Real-time feedback that strengthens critical thinking

Grammarly helps students learn while they write, with feedback that evaluates the quality of their work and identifies opportunities for improvement.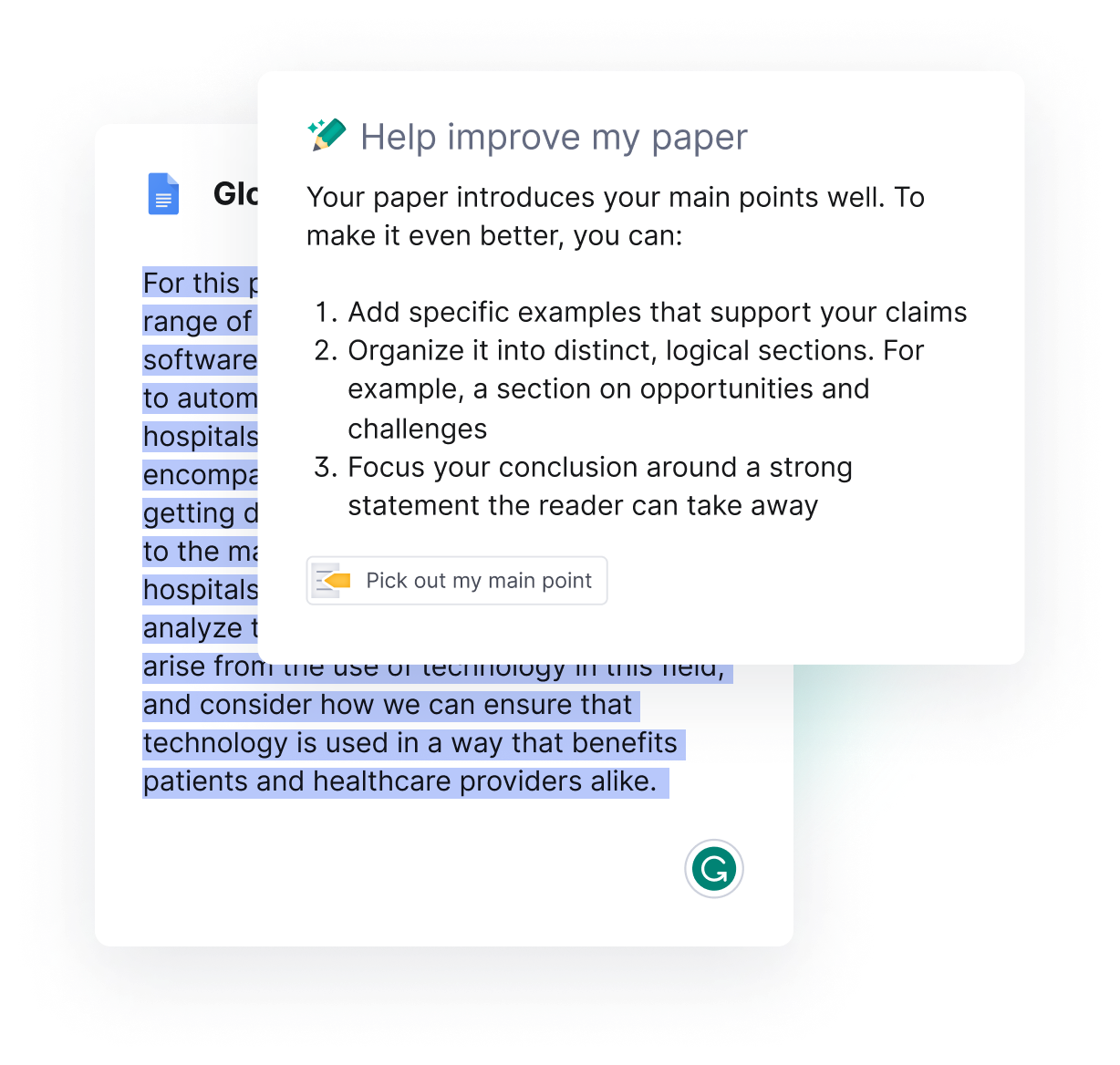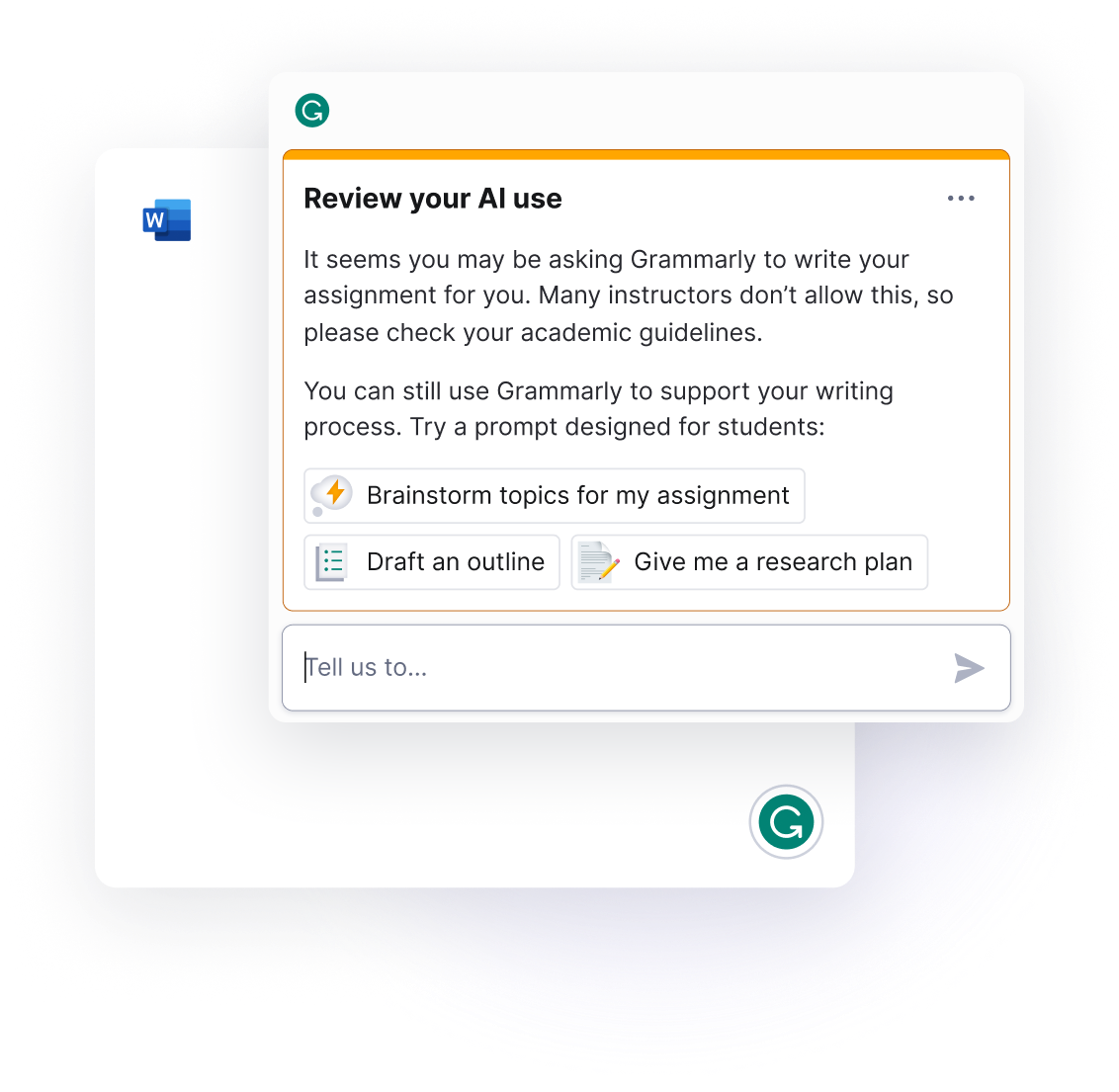 Reminders to ensure students use AI responsibly

If a student starts using Grammarly to write for them, they are redirected to review their academic guidelines and are reminded of ethical ways to use AI.

Fully formatted citations in seconds

Students can get fully formatted citations instantly so they give proper credit to sources, including when they use generative AI.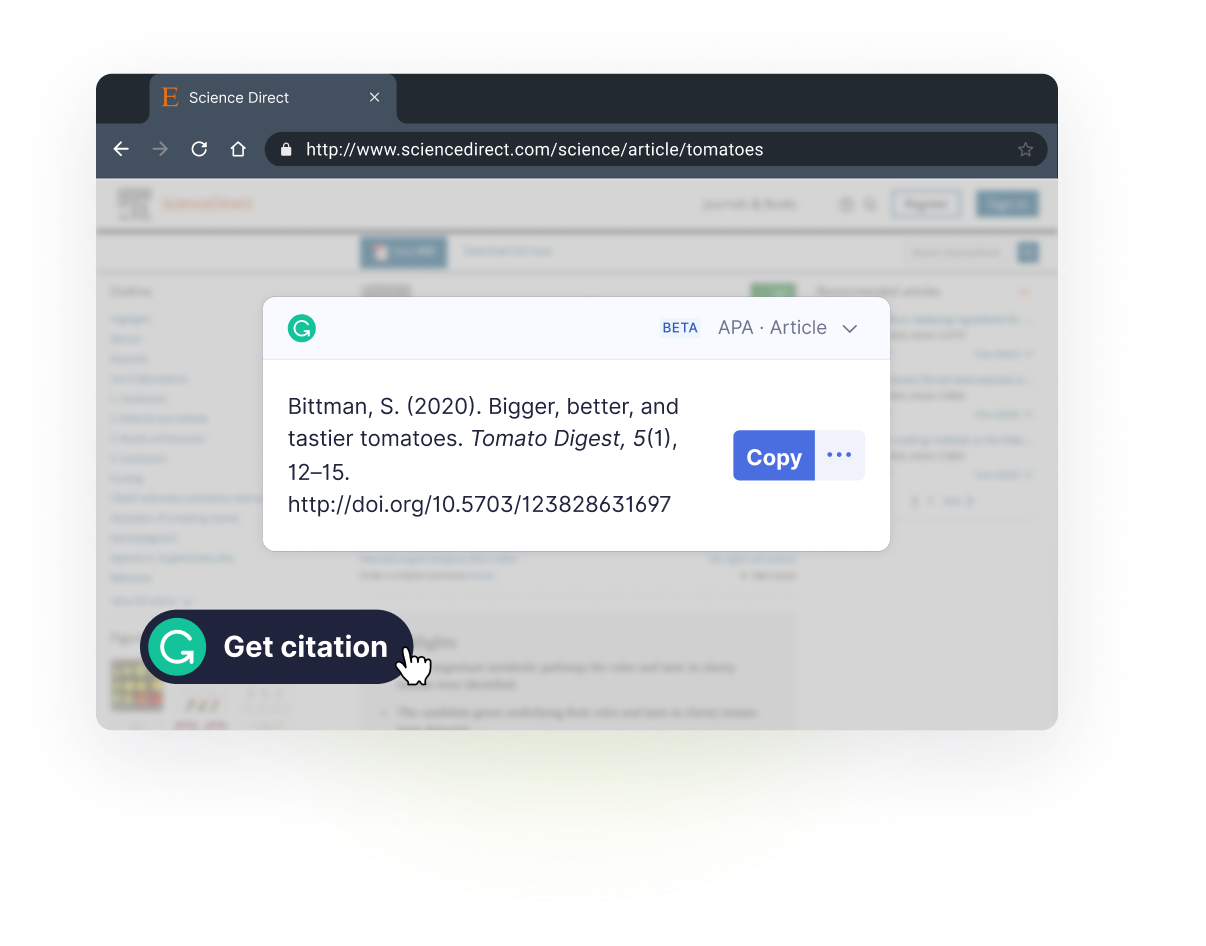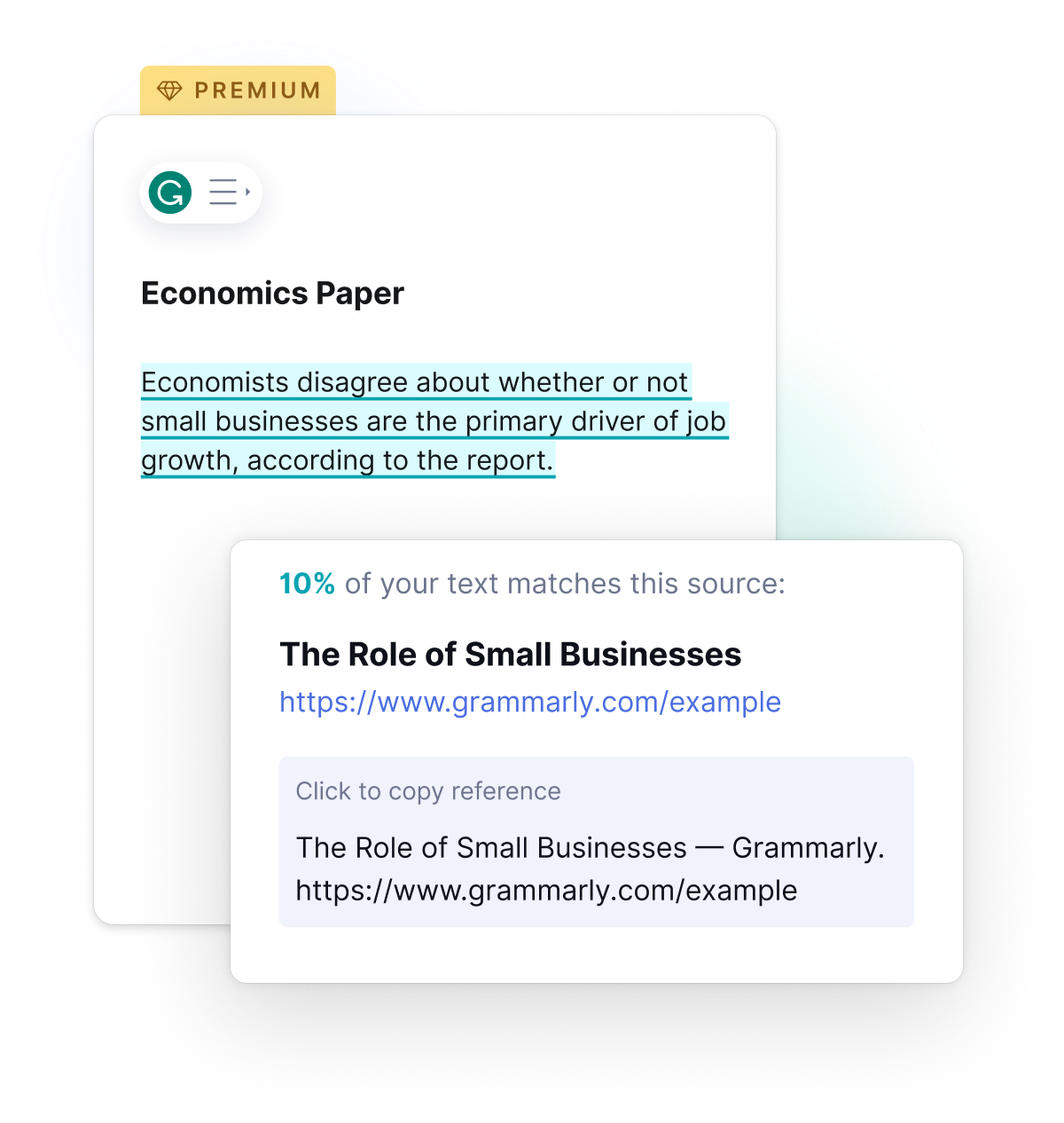 Reassurance that student work is plagiarism-free


Plagiarism detection flags passages that need citation by scanning ProQuest databases and billions of web pages. We offer citation support for APA, MLA, and Chicago across popular research sites, plus the ability to cite generative AI use.

Preparation for a rapidly evolving job market


Trusted by a third of Fortune 500 companies, Grammarly works seamlessly in professional applications and prepares students to excel in a job market being transformed by new AI technology.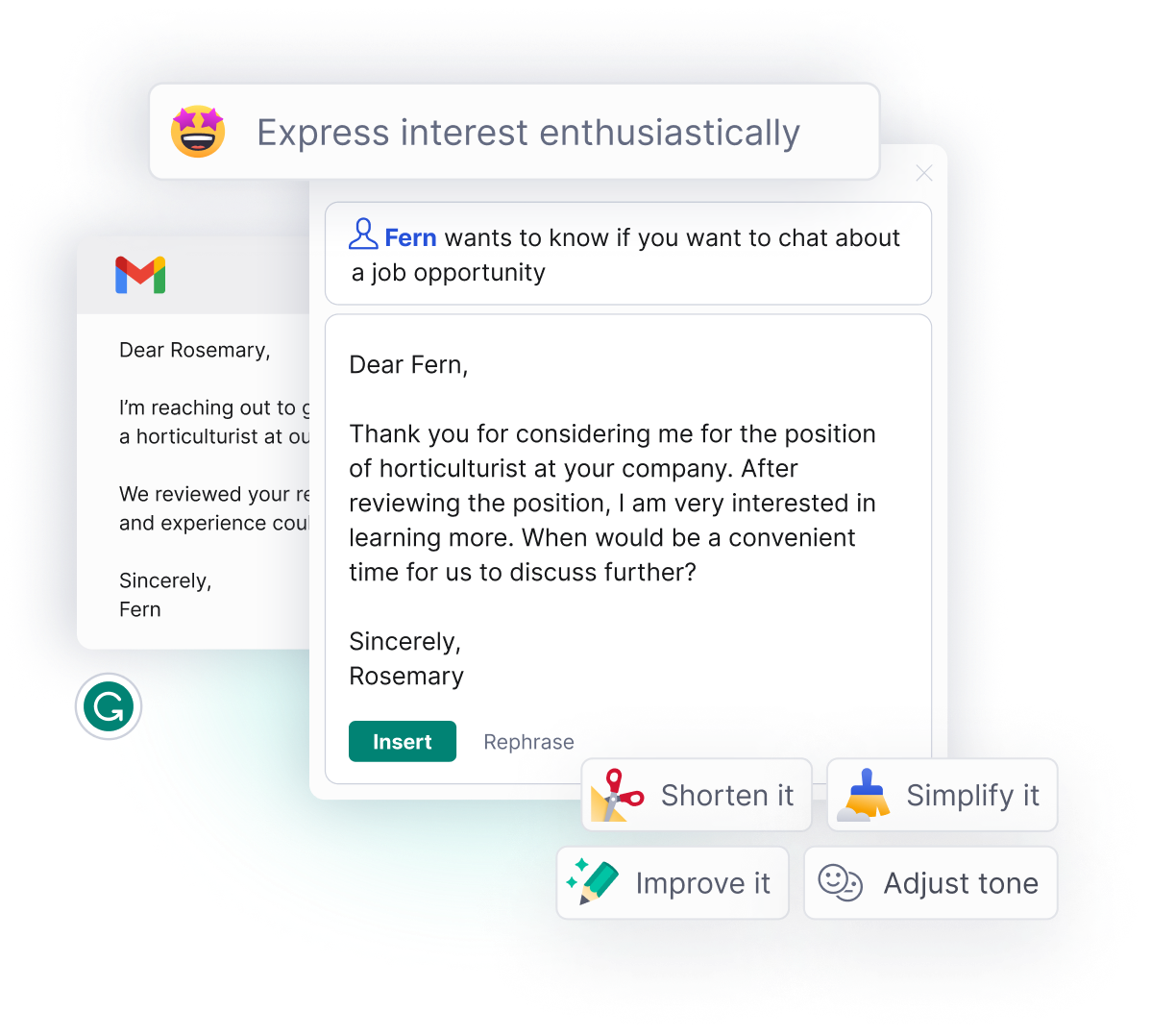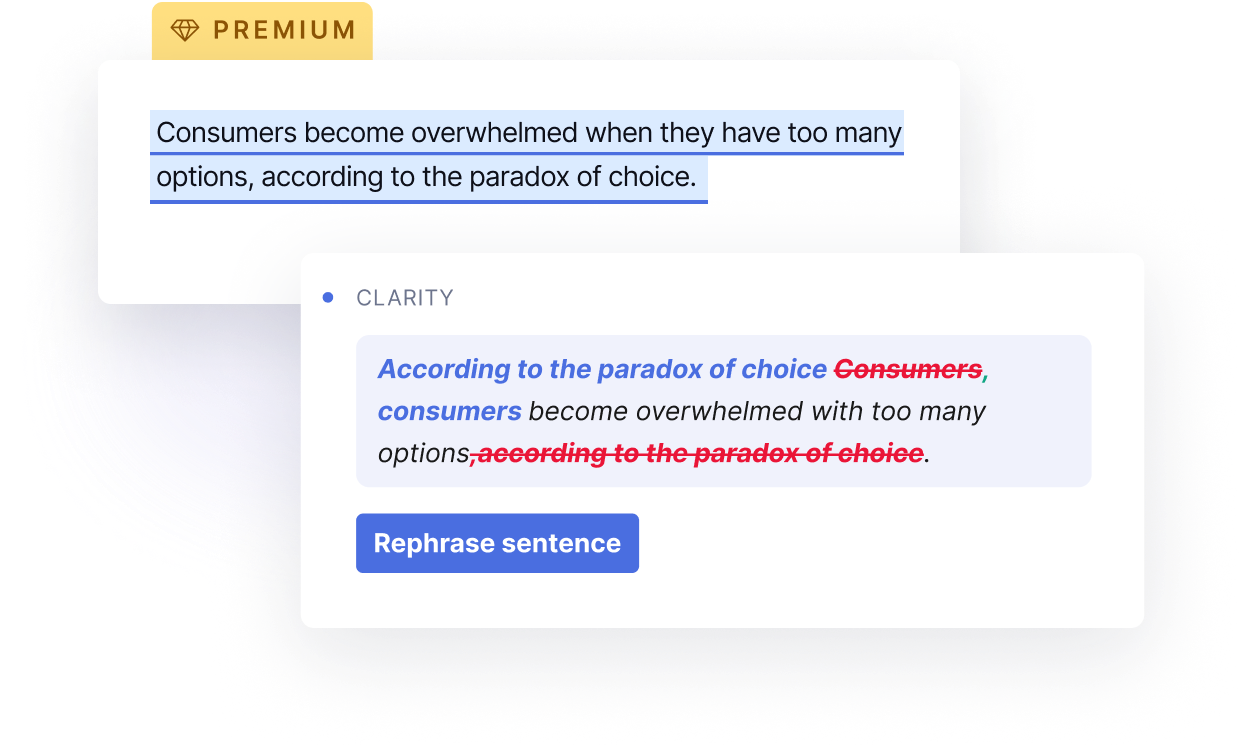 Make your ideas clear


Identify when your writing may be hard to follow and get help rewriting entire sentences so your ideas are clearly understood.

"Grammarly's generative AI is available to our entire business school so each of our students is equally prepared for the workforce. It's a matter of equity for us."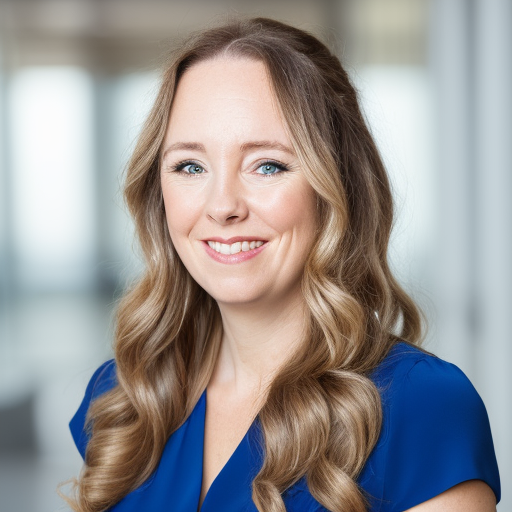 Sarah Moore, Ph.D.
Director of Business Communication Program at University of Texas at Dallas
"Grammarly makes citations so easy and delightful. While working on my final dissertation, I saw a Grammarly pop-up on a research article just when I needed it. In one click, I got my citation. That's what you call the right feature at the right time!"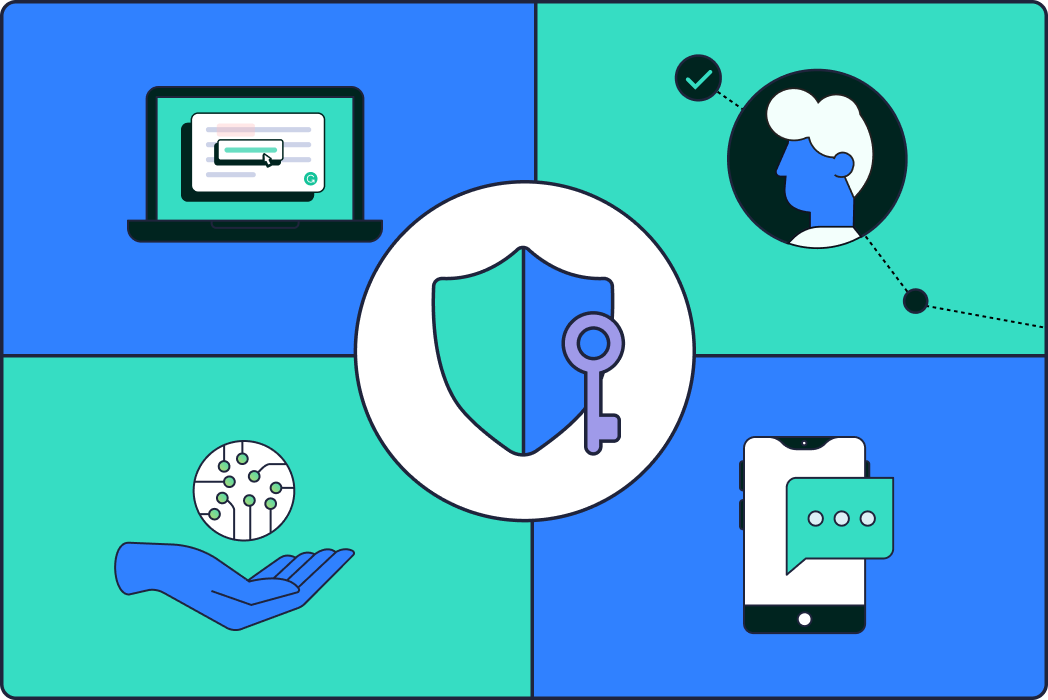 Responsible AI That Champions Innovation

in Learning

Grammarly is committed to responsible AI development for the educational community by prioritizing privacy, security, and ethics.
Read more about our approach to
responsible AI
.
See Why Students and Faculty Alike Trust Grammarly

100% of students using Grammarly report that Grammarly helped them secure an internship or first job.

94% of students say Grammarly Premium helped improve their grades.

87% of students say they save over 1 hour a week with Grammarly Premium.

97% of academic professionals say Grammarly increases their confidence in their written material.

Trusted by Over 3,000 Institutions, Including: Confident Communication Anywhere Writing and Learning Happen

Apple
Windows
Google Docs
Gmail
Microsoft Word
Overleaf
Canvas
Microsoft Outlook
Blackboard
Moodle
Set Your Students Up for Success

Try Grammarly for yourself and discover how it can make your students' writing process more rewarding and meaningful.