Grammarly for Your Early Career
Take On What's Next

As you begin your career, you'll need to respond to frequent messages and craft concise emails. Grammarly can help you navigate professional life with confidence.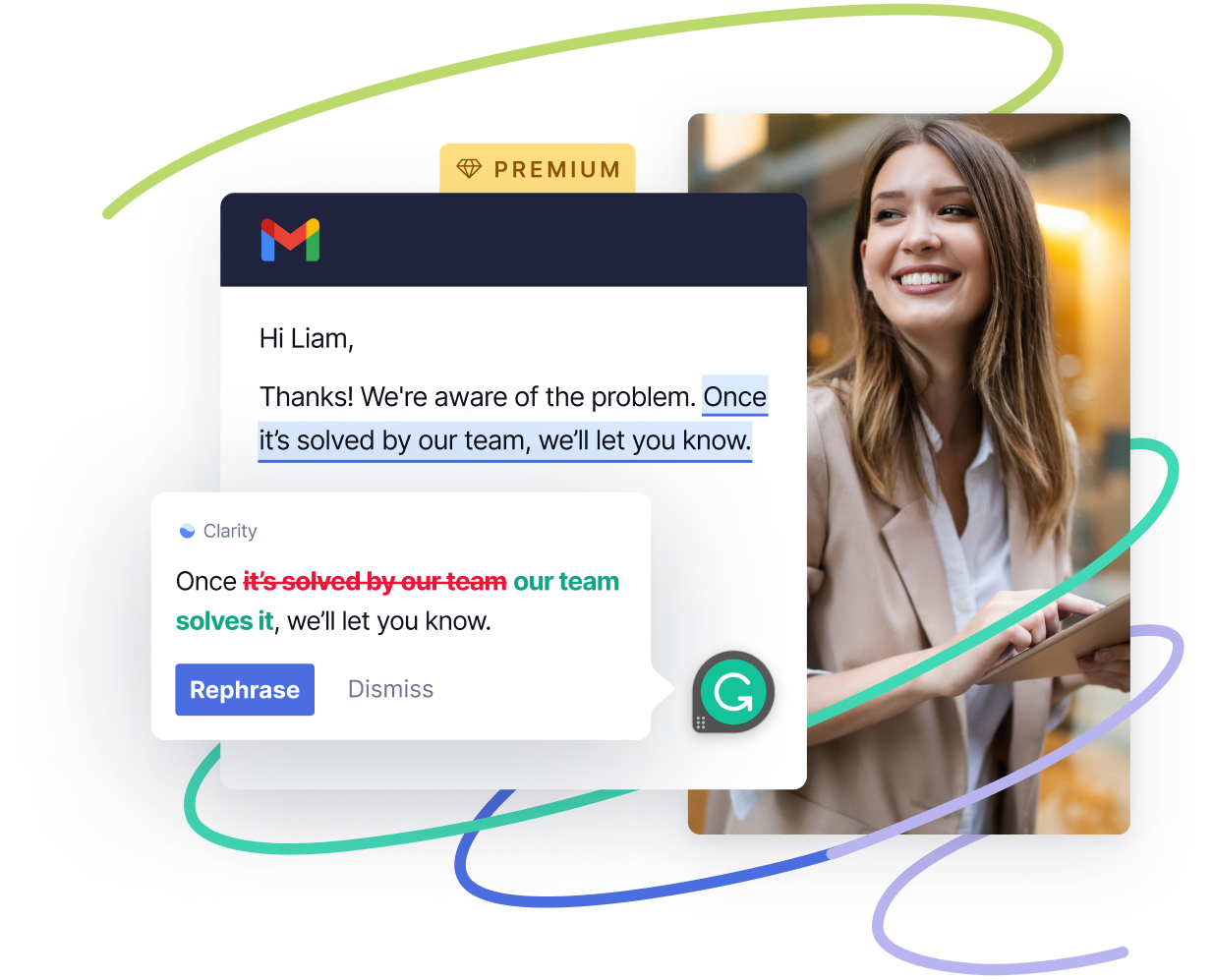 Grammarly Has Your Back on the Job

Ensure everything you type is polished and professional.

Catch easy-to-miss mistakes before you press send.

Get helpful writing guidance to communicate effectively.

Save time and say what you mean faster.

Real-Time Writing Feedback at Your Fingertips

Mistake-Free Writing
Proofread with ease

Clean up typos, grammatical mistakes, and misplaced punctuation with just a few clicks.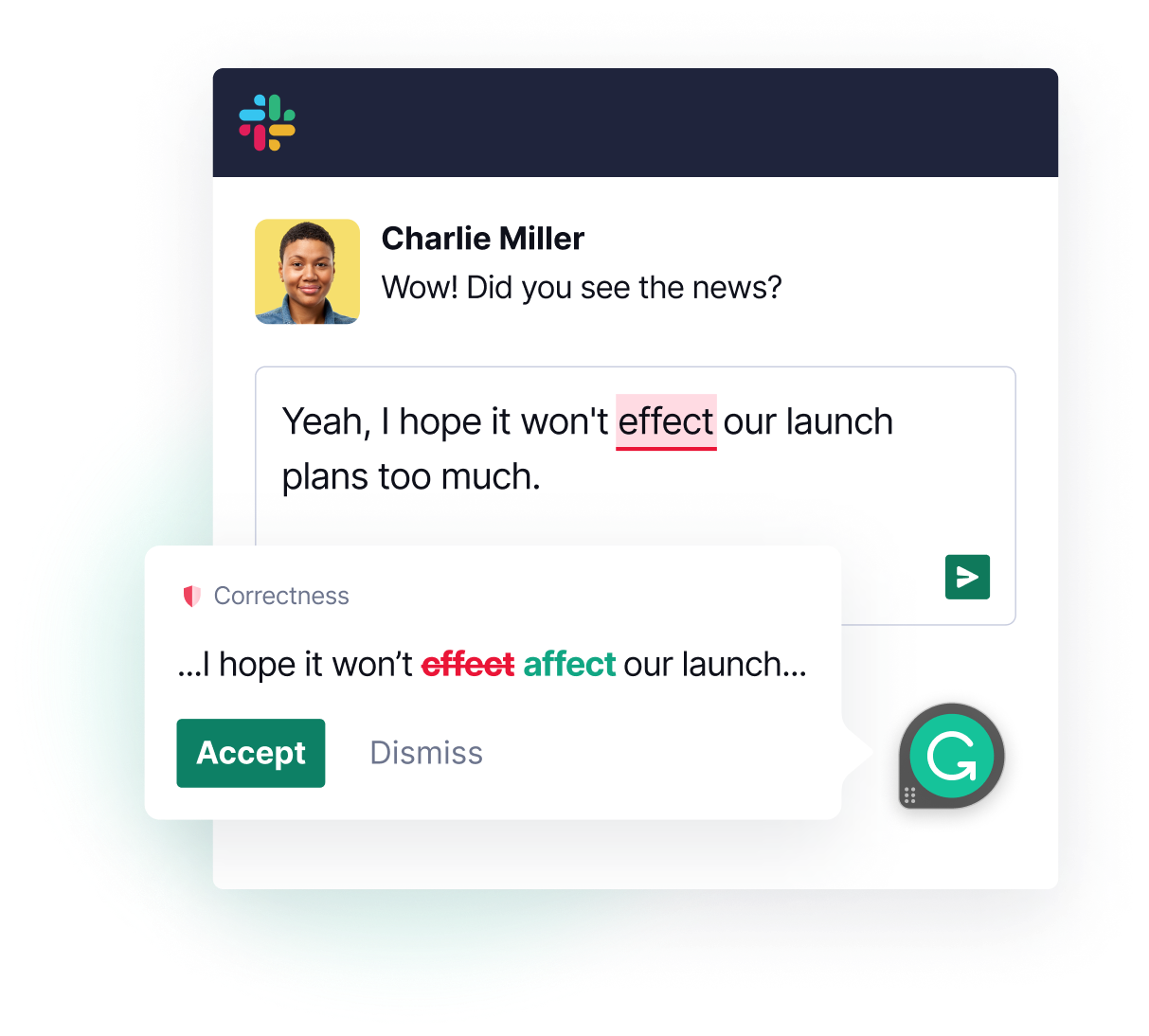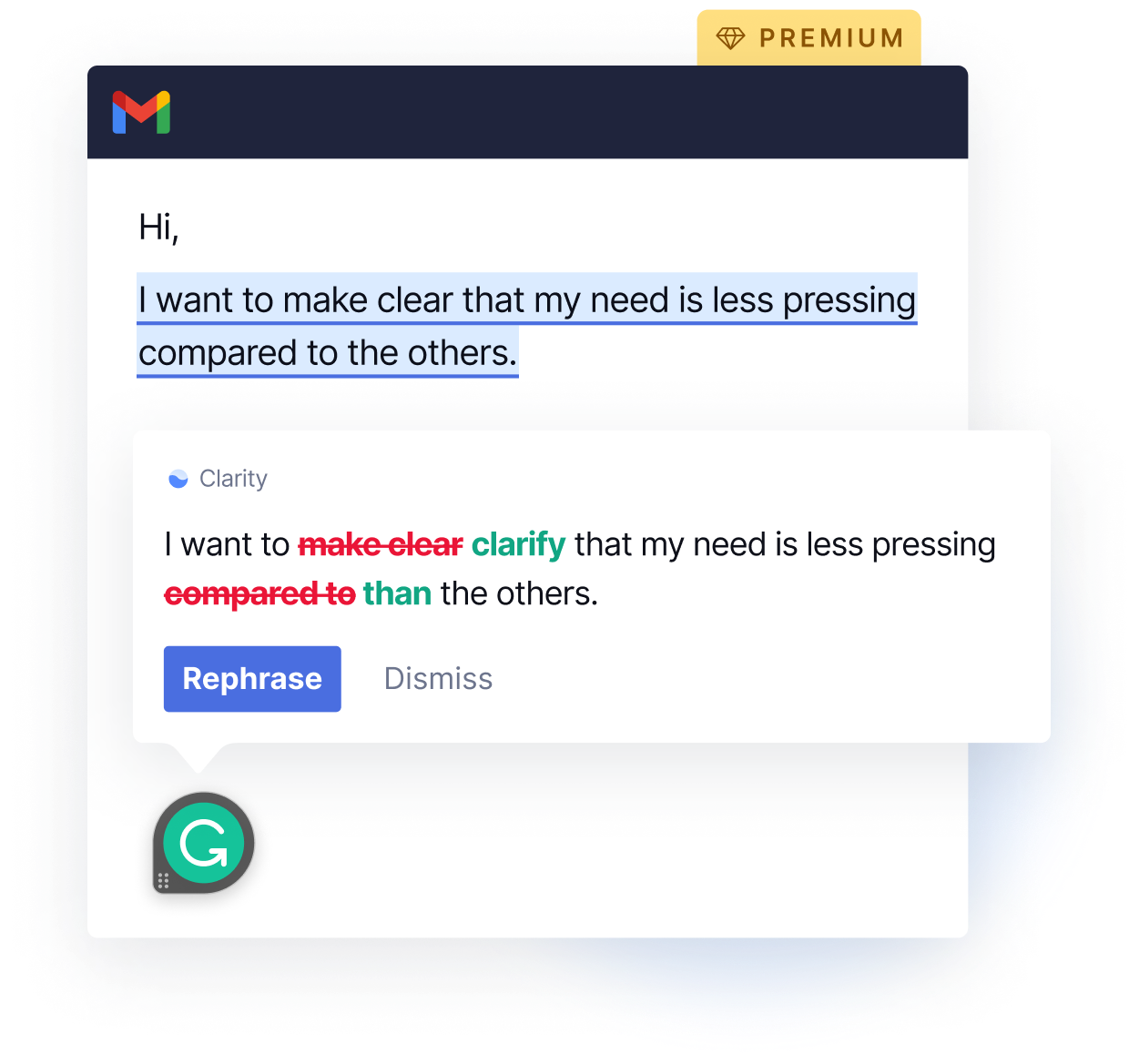 Full-Sentence Rewrites
Instantly clarify your meaning

Quickly rewrite entire sentences to communicate every point effectively.

Conciseness Suggestions
Say more with less

Cut out unnecessary words to make your ideas clear and compelling.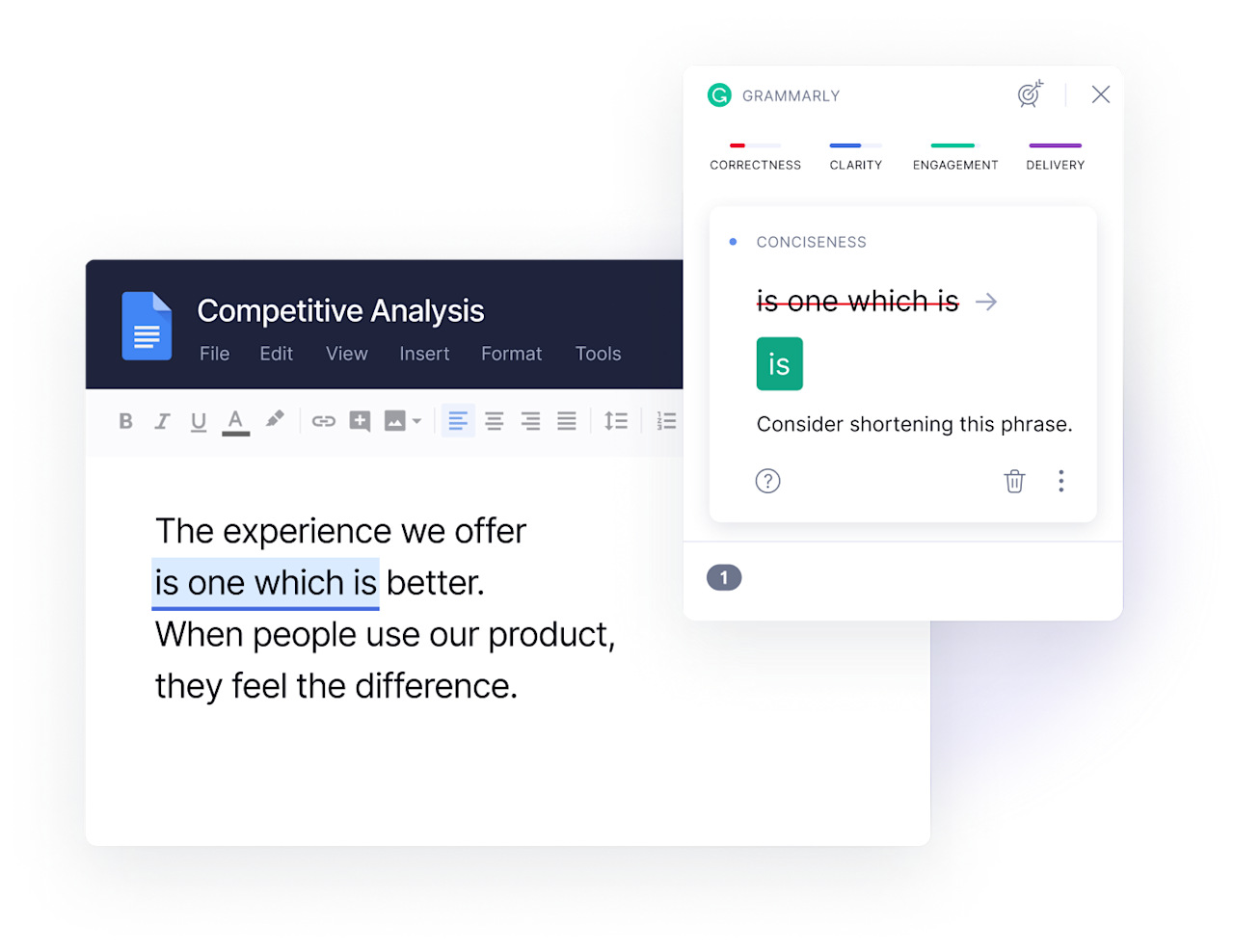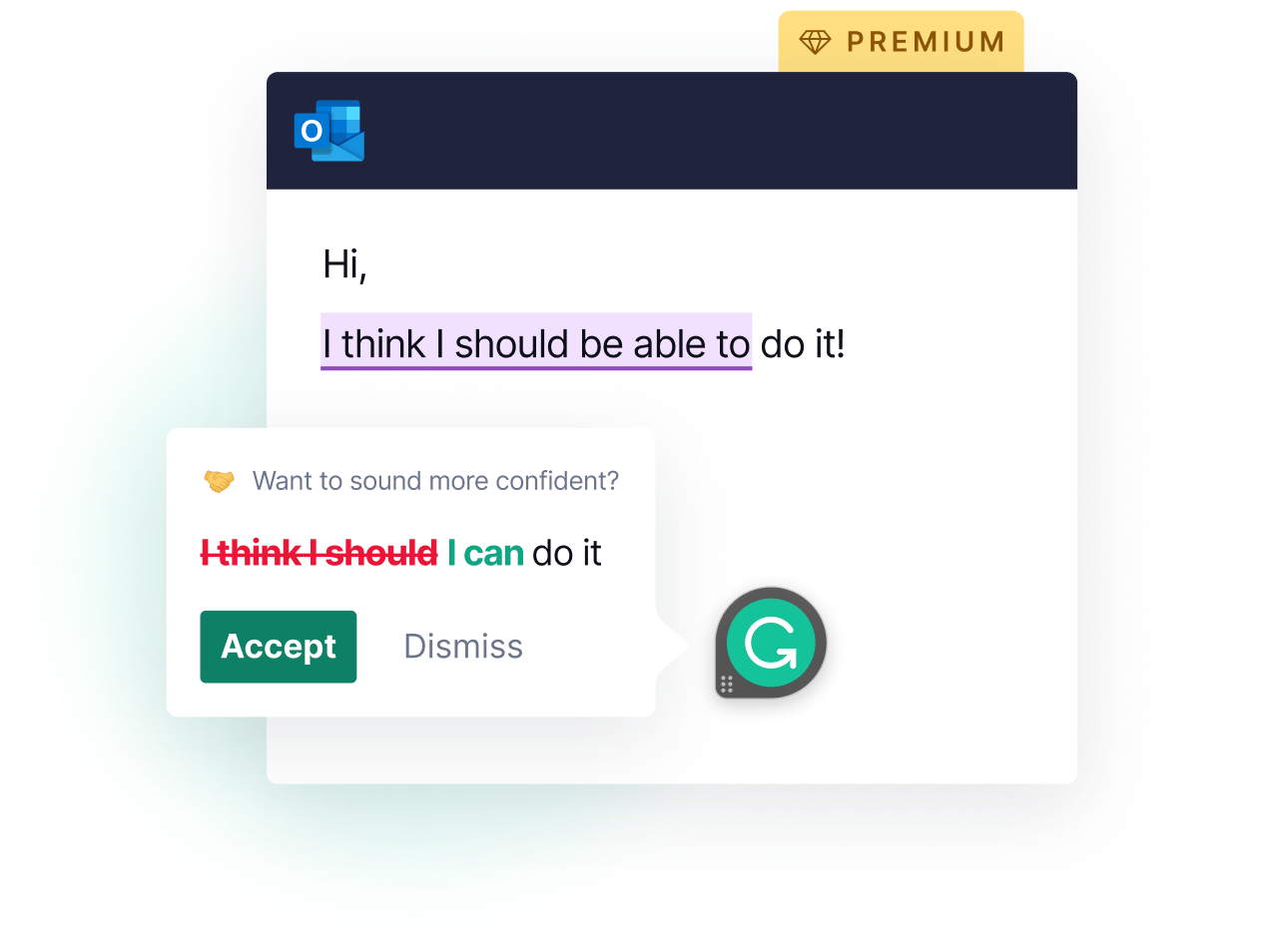 Tone Guidance
Come across as you intend

Discover ways to tailor your tone and deliver your message with confidence.

Works Where You Do

Get Grammarly's writing suggestions in the apps you'll use most frequently at work.

Gmail
Microsoft Outlook
Google Docs
Microsoft Word
Google Sheets
Slack

Microsoft Teams
LinkedIn

iOS
Android
"My best investment this year was definitely getting Grammarly's Premium plan. Writing is critical to my job, and Grammarly takes care of editing so I can focus on the content."

Rudrank Riyam
Recent Graduate, now a Developer Relations Engineer at Codemagic
Set Yourself Up for Success

96% of professionals say that writing skills are important in doing their job.