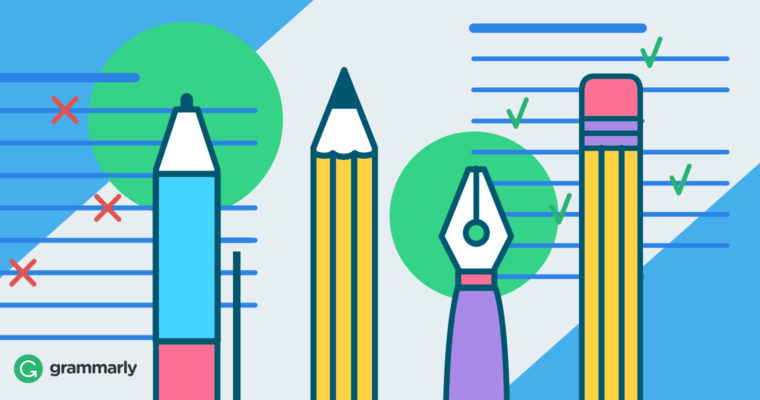 "A poor craftsperson blames their tools."
If you've heard some version of this phrase, you might feel guilty when looking for writing tools. But even seasoned writers need the inspiration and environment to keep them writing. Pulling up to the keyboard every day is not easy, but finding the right tool can make it productive and satisfying. If you can find the writing apps, tools, and resources to help you create great copy, you may thank yourself when it's time to edit. Here are a few of our favorites, broken down by how you can use them.
Top 5 Writing Tools for Writers
1  Microsoft Word
Microsoft Office also has an established word processor in Microsoft Word. As one of the early word processors, Microsoft Word probably has the most variety in formatting options. So if you need to write a longer document with many sections or headers, Word has you covered.
2 Grammarly
Of course, we couldn't list our favorite writing tools without mentioning Grammarly! Grammarly's products do more than identify grammar and spelling mistakes; they also offer detailed writing enhancements focused on clarity, conciseness, and tone. You can install Grammarly as an extension for Chrome, Safari, or Firefox web browsers for free, or check longer pieces of writing in Grammarly's online editor. Grammarly Premium, a paid service, provides deeper writing feedback, detects plagiarism, and offers style and vocabulary enhancements.
See for yourself how Grammarly works!
Download Grammarly and start writing.
3 Twords
Twords describes itself as "the web app that nudges you to write." The app operates based on three principles—awareness, accountability, and consistency. Twords makes you aware of your writing habits by tracking how much you write each day and month. "Accountability buddies" notify you when you miss several days of writing. If you get writer's block, you can consult a library of prompts, set a timer to challenge yourself to write for a specific amount of time, or read an article about the habits of successful authors.
4  Evernote
Evernote is a software program that syncs digital items across all your devices. For example, suppose you are at the office and you want to consult a website that you viewed on your desktop last night at home. Or you are at the gym and you want to access a photograph or an email, but all you have is your smartphone. You can set up Evernote to monitor certain folders on your computers. Anything that you add to the folder is accessible from all your tech gadgets. You can even search your notes if you don't remember where you saved something.
5  Google Docs
Google Docs is a well-known online word processor. Its collaboration and organization features can help you write a draft of your short story and share it with a few friends for comments, for example. Google Docs allows you to store your documents in Google Drive, which allows you to access your documents from anywhere.
Want to clean up your writing in Google Docs?
Grammarly can help with that.