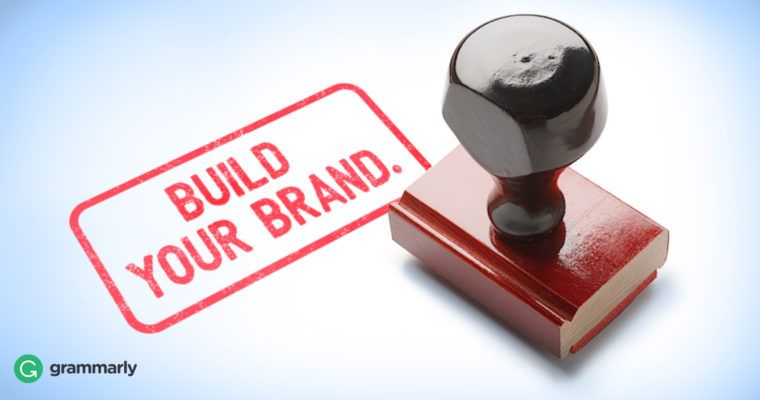 You're awesome. You know it. People close to you know it. But does your professional community know it?
When you think about it, your personal brand is already out there in the world. You're reminded of that every time you Google yourself. (C'mon. You know you do it.) At a minimum, you're likely to see your LinkedIn and Facebook profiles prominently featured. That's a start.
But developing a killer personal brand is an important tool for fine-tuning your professional image. It allows you to manage how other people in your industry see and relate to you. It can help you position yourself as a go-to expert, a freelancer people want to hire, or a specialist that people will want to buy from. Personal branding puts you in control of the image you project.
Four People with Killer Personal Brands
So, what does personal branding look like in action? Here are just a few examples of people whose personal brands are crushing it.
Pat Flynn
Pat Flynn made a name for himself with a can't-lose niche, which he dominates with an awesome domain—smartpassiveincome.com. He's branded himself "the crash test dummy of online business" by sharing the results of his income experiments in published monthly reports.
Erika Napoletano
Writer, performer, and TEDx speaker Erika Napoletano shares the messy parts of her life one ultra-real moment at a time. Her website, ErikaNapoletano.com, features her no-holds-barred signature style.
Seth Godin
Just perform a Google search for the word "Seth" and your very first result will be Seth Godin's massively popular website. Godin, an entrepreneur, marketer, speaker, and best-selling author, takes personal branding to the next level at SethGodin.com.
Jenny Lawson
Best-selling author Jenny Lawson (aka The Bloggess) carved out a niche for herself by being both hilarious and brutally honest about her struggles with physical and mental illness. Through her humor and relatable stories, she's built a massive, loyal following.
Six Steps to Building Your Own Personal Brand
We know personal branding is important, and what the websites of a few people who are rocking their brand look like. Now, here are some steps for creating a brand presence of your own.
1

Know thy competition and find thy niche.

Who are you? It's a tough question for most people to answer, but it's important to give it thorough consideration before you start building your personal brand. Take a look at others who've been successful in the same field. How are you unique? You won't get far by trying to be the next Seth Godin or Jenny Lawson, so how can you be the best you?
2

Get specific about your strengths.

What do people value about you? Dig into the specifics of what you do best. Let's say you're trying to build your brand as a talented writer. There are plenty of talented folks doing the exact same thing. What is it about your writing that stands out? It might be that you have a personable, conversational style that people relate to. Narrow your focus to what you do best in your area of expertise, and then highlight your specific strengths as you're forging your brand presence.
3

Figure out your brand attributes.

What adjectives do you want people to use to describe you and what you do? It's important to know this upfront so you can infuse your website and social media efforts with your style. Erika Napoletano is a great example of someone who has made the best of her personal attributes. Everything about her site, from her photos to her blog, reflects her brash, irreverent personality. What is it about you that you want people to notice?
4

Streamline your social media presence.

You can't be all things to all social media channels. Choose a few that work best for your niche, and then post to those channels regularly. Think of posting to social media as "feeding" your audience. Keep them nourished.
Building your social media presence is about choosing the audiences you'll connect with. Don't choose a channel just because it's hot or growing, pick something with major trends you can relate to. For example, don't join Snapchat unless you're prepared to overshare, and don't join Instagram if you hate photography.
—Celeste Mora, Social Media Manager, Grammarly
5

Consider a portfolio website with your full name as the domain.

What do you want people to discover when they search Google for your name? They may encounter your (mostly private) Facebook profile or an obscure post you made on Yahoo Answers ages ago. You can take some control over how people perceive your personal brand by registering your own name as your domain, and then maintaining a website featuring your portfolio.
6

Network.

Building a personal brand won't get you anywhere if you don't share it. Get out there! If you've built a website, consider having business cards made with your domain and other contact info. Go to professional networking events. Engage others in your field on social media. Comment on blogs. Reach out via email to forge connections. When you make an effort to get to know people, they'll be more likely to want to know more about you.
Don't just build, maintain.
Once you've established an online presence, you've got to maintain it. Keep your website current. Make regular posts to social media and don't forget to interact with your audience. The most difficult part of building your brand isn't necessarily establishing it, but continuing to build it without letting it languish.
Now that you're out there in the world, don't sit still! Remember that your personal brand has given you a platform for sharing yourself and your accomplishments with the world.